Hannah Tyrrell says she can understand why some players departed Ireland's Six Nations squad in the middle of the tournament.
Six players joined up with the national sevens squad as they jetted off to the HSBC World Rugby Sevens Series in Canada ahead of last Sunday's humbling for the 15s against England.
The Rugby World Cup Sevens are due to take place in Cape Town in September, with Ireland involved in qualifiers in July.
Back in February 2017 Tyrrell, alongside then 15s team-mates Alison Miller and Sene Naoupu, withdrew from the Ireland squad so that they could play in the Sevens World Series in Las Vegas.
And the current Dublin Gaelic footballer says she can understand why history has repeated itself this year.
"It's a very difficult situation to be in," she said at the 'Here We Go' Sport Ireland Campus launch.
"In Ireland we don't have the depth of playing numbers to be able to have two complete separate squads and be competitive at both.
"If you look at England, the numbers playing and the depth and experience they have is hugely significant because they're able to have two separate squads where there's no interference. Therefore there's no drawback when there's a clash like we've had these last couple of weeks.
"With Ireland I think it's been really beneficial on the 15s side to have those 7s players in and playing; there's some incredible players there.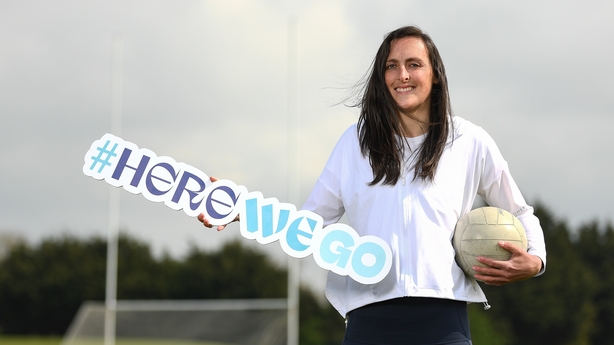 "At the end of the day they're contracted to the 7s programme, which itself is a senior international team. I think that's something that people forget. I've heard a lot of people giving out about the 7s [players] being taken away from the 15s.
"But they're not gone to play in a mini blitz down the road! They've gone off to a senior international tournament on the world series which is pivotal for them in a World Cup year.
"If this had been the other way around, and the 15s team was in a World Cup this year, then I could understand the logic to keep 15s and keep 7s.
"For me, while it is sad to see those 7s players go off to Canada, they have their own tournament that they're focusing on for a World Cup later this year. It gives an opportunity for other 15s players, who have been in the squad, a chance to step up and grab a jersey."
The Ireland 15s squad that Tyrrell left in 2017 was still in the hunt for a Grand Slam that year, but the situation for the national team has gone downhill since then.
The team ended up finishing in 8th place at their home World Cup later that year, while the squad has failed to qualify for the delayed 2021 edition, which is set to take place in New Zealand in the autumn.
"Last weekend's game was a difficult one, but this weekend against Scotland will give us a better measure of where we're at in terms of our depth," Tyrrell continued.
"We need to take this opportunity to push on and increase that depth and get more girls more caps so that they can learn the game at an international level.
"It's been difficult. It wasn't a great start against Wales. That burst the bubble that people had. We have to remember that there's a new set-up, a new coach, a new system and a new way of playing things.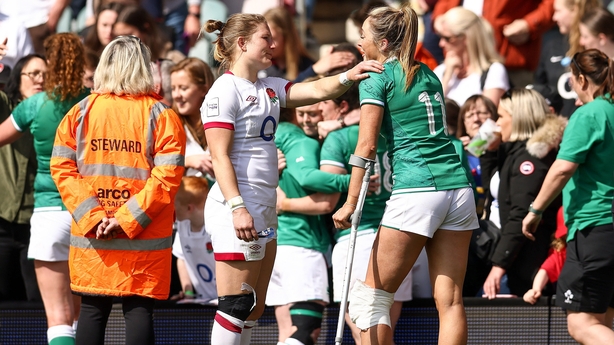 "We've had some retirements over the last while where we lost a lot of leadership. Our most experienced players only have 25 or 26 caps. Even at that we're short of Eimear Considine this weekend because she's injured.
"It was always going to be tough against France and England but what was really positive was - aside from the win against Italy and I'm hoping we get the win this weekend against Scotland - that first half against England.
"They're the best team in the world, professional for a number of years, world class players and we rattled them and made them look poor at times.
"It gave us glimpses of what time team is capable of doing. The thing is can we do the same against Scotland, can we get up against Scotland as much as we did against England, and can we do it for more than 40 minutes - that's what will make us competitive.
"Only time will tell but I'm looking forward seeing another rejuvenated performance. [We've] a couple of players back from injury and that should help."
Watch Ireland v Scotland in the Women's Six Nations on Saturday from 7.30pm on RTÉ2 and RTÉ Player with live blog on RTE.ie/Sport and RTÉ News app
Listen to the RTÉ Rugby podcast on Apple Podcasts, Soundcloud, Spotify or wherever you get your podcasts.