Nichola Fryday perfectly summed up the disadvantage Ireland faced when asked about playing England.
Stripped of their sevens players, this was the definition of professional v amateur.
England will reassemble this morning, review and train.
Ireland's players will go to work or to college and meet up later in the week to come up with a plan for how to beat Scotland.
"They're just clinical in everything they do and have that advantage from training all week and are able to execute their systems efficiently and clinically and they get the opportunity to rep that all during the week," said the Ireland captain (below) following yesterday's 69-0 TikTok Women's Six Nations hammering.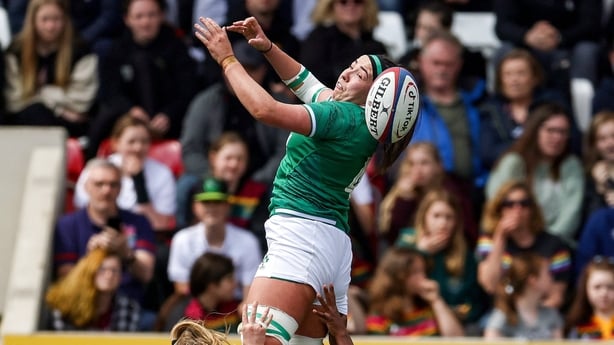 "It's just a step up they've got and we'll continue to strive to get there as well.
"I think [the difference is] probably their power game, their set-piece.
"It's a real weapon that they have. We tried different ways of defusing it but it was just world-class and that's what we need to strive to get better at and be able to handle that kind of pressure.
"This year's Six Nations has got tougher and tougher and England are that step above everyone else.
We need your consent to load this YouTube contentWe use YouTube to manage extra content that can set cookies on your device and collect data about your activity. Please review their details and accept them to load the content.Manage Preferences
"At the same time it's just rugby, if you go out and make your tackles and you chop low and you get one high and if you implement that system and process it makes your defence simple and easy and that's what we did in the first half."
The one bright point was the scramble defence and the turnovers won over the course of a first half that finished 10-0 to the hosts.
But, once again, the set-piece crumbled with Ireland conceding six scrum penalties, England winning five of Ireland's put-ins, and stealing two Irish lineout throws, while disrupting a handful more.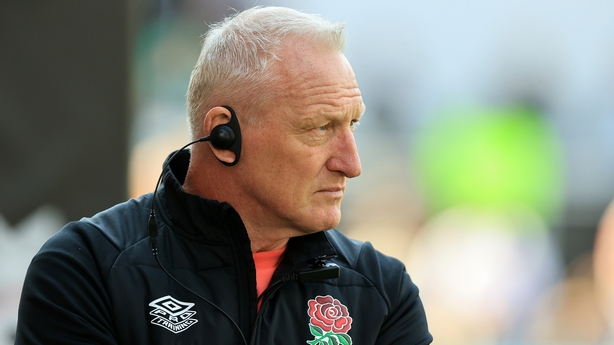 Simon Middleton's [pictured above] side will face France next Saturday in Bayonne with both sides having won four from four.
The England head coach said that he was happy that his side had figured out how to nullify Ireland after a frustrating first period.
"It was a shame that the sevens girls had to go, I understand that, that's the philosophy, but they were playing well," he told RTÉ Sport.
"They had a really good game last time out [against Italy].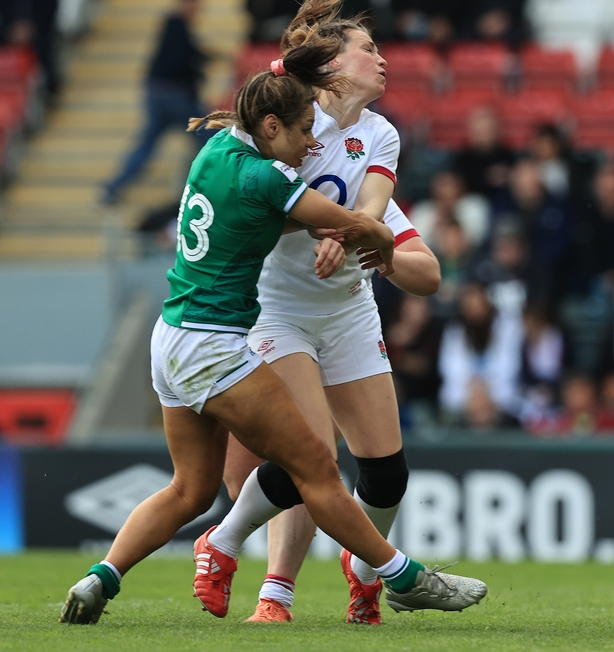 "I thought the girls who came in did exactly what we thought they'd do, real tough, stayed in the game.
"First half, it was frustrating but tactically, it was outstanding by Ireland.
"They played the game exactly how they wanted to play it, they filled the field up, they made it very difficult for us even when we played to width, they had good numbers.
"There was great scrambling defence when they needed it so all that tenacity that you associate with Ireland was there.
"It's difficult to assess some areas of their game because we were just a little bit too far in front in those areas.
"I think it's a massive step forward, the fact that they've addressed the situation [with the IRFU reviews].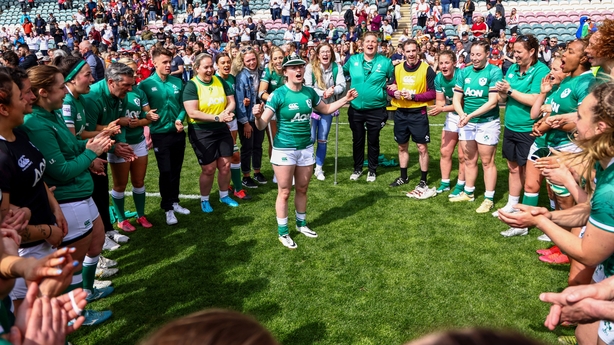 "You look at the passion they have, they were doing their caps and everybody was singing at the end and they were really energised.
"They understand that today will be a big learning curve as well.
"You always know you are going to get a tough game when you play Ireland and that first half was really tough."
Watch highlights on Against the Head, Monday 8pm, RTÉ2 and RTÉ Player