Leo Cullen is set for a return to the Tigers' lair when his Leinster side face Leicester in the Heineken Champions Cup in three weeks' time.
The English Premiership leaders confirmed their place in the quarter-finals with a box-ticking 27-17 home win over Clermont on Saturday evening, completing a 56-27 aggregate success.
Cullen, whose team ran out 82-41 winners over Connacht in the round-of-16, spent two seasons at Welford Road between 2005 and 2007, captaining the side in 15 of his 56 appearances and winning the Premiership and the Anglo-Welsh Cup.
Irish players Geordan Murphy, Frank Murphy, Shane Jennings and Ian Humphreys were team-mates during his spell in England, which was bookended by two stints with his native province.
"It's a great place to play. I can hear the noises in my head, what it sounds like even over there, the Crumbie Stand and the stomping of the feet," said Cullen, simultaneously stomping his feet under the desk of the press room at the Aviva after Friday's win over Connacht.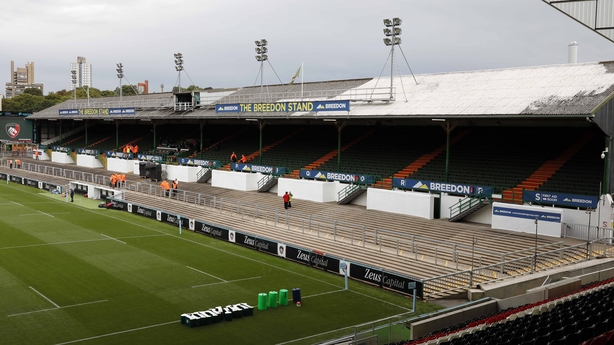 "There are some special sounds in my mind from when I was there, obviously in the home dressing-room.
"It's very different when you're in the away dressing room but yeah, it's a great place.
"I've such fond memories of my time there and a lot of respect for the people who are there
"A grounded bunch, I think it's fair to say.
"I know they've had a sticky patch over the last number of years but in terms of what they have delivered this year, they have a fair bit of power."
Leicester topped Pool B with four victories, beating Connacht twice and Bordeaux-Begles away.
Their home tie against the Top14 outfit was not played with the Tigers, champions in 2001 and 2002, awarded a 28-0 win.
They also top the league in England, winning 17 of their 20 games to date.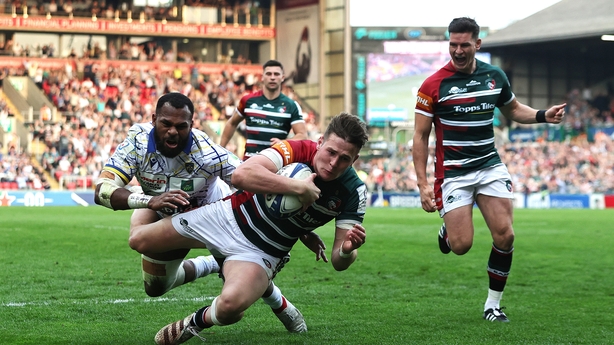 Cullen, speaking before the Saturday games, added: "They've got a strong lineout maul obviously with the identity of their coach, Steve Borthwick, who has been strongly tipped to succeed Eddie [Jones, England head coach].
"That's probably a reflection of the job he has done there in a reasonably short period of time.
"He definitely seems to be the coach of the moment, lots of people even calling for him to join before the World Cup, so we'll see how that plays out for him.
"Even from watching the couple of games they had against Connacht where they mixed and matched their teams over those two games.
"The power in some of the backs, you think of the likes of [Nemani] Nadolo, very experienced halfbacks in Ben Youngs and George Ford.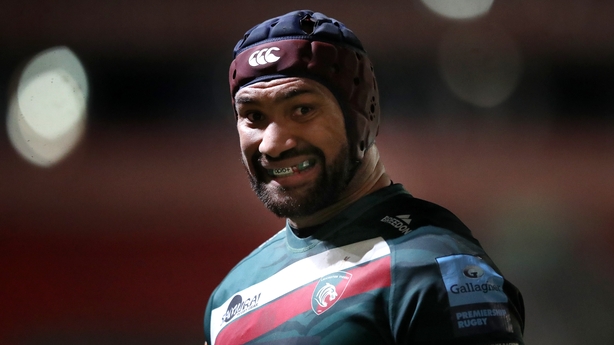 "A lot of their game is based off their lineout maul, so it would be a great test for our guys if that is the team we're playing against."
Leinster, four-time champions, finished fourth in Pool A.
They recorded comfortable home and away successes over Bath but it was their encounters with Montpellier that led to much consternation.
The Leinster camp had been hit with a Covid outbreak ahead of their trip to France last December, but were all set to fly over with a squad of fully fit players before organisers EPCR pulled the plug and awarded Montpellier a 28-0 win.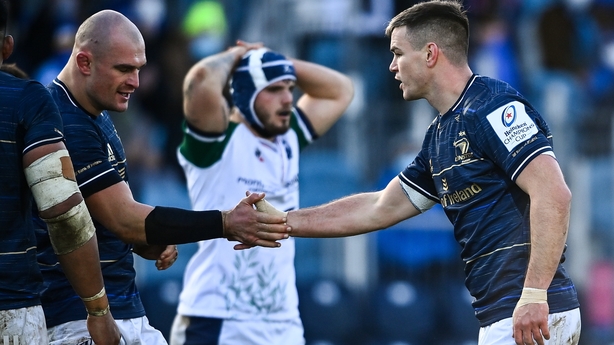 Then, for the return leg, head coach Philippe Saint-Andre brought over a third-string team, who were duly dispatched 89-7 in a complete mismatch that might have been deemed to bring the tournament into disrepute.
"We had our disappointment with Montpellier ourselves because we know how important all the points are in terms of travelling away," said Cullen, who led Leinster to the title in 2018.
"It is what it is, a great challenge for us now. The tournament itself, it has been a very unusual campaign with what happened at Christmas.
"What happens in the future, I'm not quite sure now in terms of the format of four pool games or six pool games and this last-16.
"It has been strange, even last week when we were down in Galway [for the first leg against Connacht].
"It was into the proper stuff this week and the next game, the quarter-final, it's into the proper stuff then.
"The [overall] winner, you're going to have to go hard.
"It's how you manage three knock-out games in four weeks now.
"You go quarter-final, semi-final, break back to your domestic competition, which is a big game.
"We have Munster in the Aviva that week, then the final in Marseille on the 28th of May.
"It's tough for a team - recovery, bit of luck, how injuries come through. It's dust yourself off and get ready for the next one."
Follow Ulster v Munster (Friday 7.35pm), Lions v Connacht (Saturday 3.05pm) and Sharks v Leinster (Saturday 5.15pm) via our live blogs on rte.ie/sport and on the RTÉ News App. Watch Ulster v Munster and Lions v Connacht on RTÉ2 and RTÉ Player.