When Stacey Flood talks about the daily routine of playing both Sevens and 15-a-side rugby, the out-half describes the process as "seamless enough".
Training with the national Sevens team from Monday to Thursday, they're then released back to their clubs, where they train Thursday night before playing 15s rugby in the Energia AIL on the weekend, before returning to their high performance centre in Abbotstown for Sevens training at the start of the week.
It will get even busier in the coming weeks, with the 15s squad set to gather in early March ahead of the TikTok Women's Six Nations which gets under way at the end of the month.
The IRFU's prioritisation of Sevens rugby at the expense of the 15s program has come in for heavy criticism in recent months after Ireland's failure to reach this year's World Cup in New Zealand.
But Flood says it's not a case of players falling between two stools.
"It's quite seamless doing both at the same time because the skills are so transferable.
"Even coming from 15s last year I added kicking into my Sevens game and vice versa, using my passing in the 15s game, it's good to do both.
"Aidan (McNulty) our Sevens coach, and Greg (McWilliams), the 15s coach, are in the high performance centre every day so we see them on a regular basis and you can have small chats with both," she said at an event for Energia this week.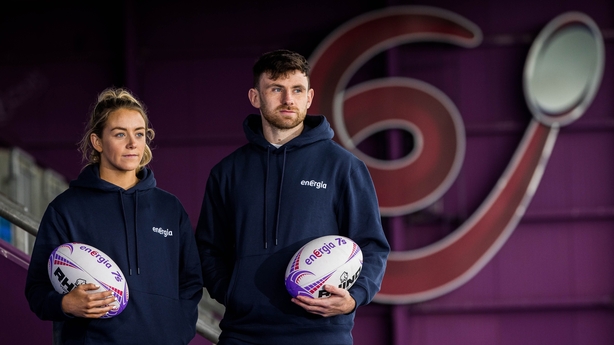 While the squad for the Six Nations hasn't been confirmed yet, it's almost certain that Flood will be involved, with the Railway Union out-half earning seven caps since her debut in the 15-a-side game in 2021.
However, the current Ireland team already looks quite different to the one she debuted in less than a year ago, with Ciara Griffin, Claire Molloy, and Lindsay Peat all retiring since the failed Rugby World Cup qualification.
Head coach Adam Griggs has also stepped aside with former Ireland assistant Greg McWilliams returning to take the top job.
McWilliams has also recruited former Ireland captain Niamh Briggs as backs coach, and Flood says the appointment of the Briggs is an important one for women's rugby in Ireland.
"She has a rake of experience from the past and having such good kicking technique as well, it'll be great to get a few pointers from her.
"For her to share her knowledge with me - especially having played at 10 - will be great, so I'm looking forward to that and getting into 15s as well.
"Having her in is really, really good for the team and for experience in that way as well, but it's also really good to see a woman who is coaching come in.
"That's another star above her head because she knows how women think and it is different. She'll have come from playing with experience and with a sense of how people are feeling.
"It's great to have that leadership as well, hopefully new leaders within the team grow into that role too," Flood added.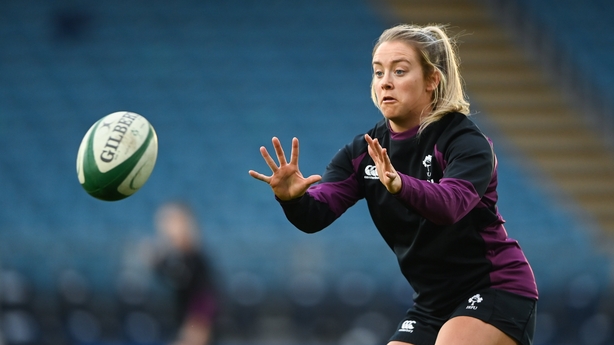 McWilliams and Briggs held their first mini-camp in recent weeks but Flood wasn't involved having been in action with the Irish Sevens team in Seville, where they reached a first ever final appearance on the World Series.
And while they ultimately had to settle for a silver medal after a heartbreaking defeat to Australia in the final, Flood says it's shone a real light on their potential.
"It was kind of surreal in the moment because you're taking it game by game but then looking back I'm wondering how we lost that final, camping in their 22 for a long time.
"I was thinking about how we lost, but obviously it's huge for our team to make a final and sing that anthem, you only get to do it if you make the final.
"It was brilliant to do that and know we can take that next step and make quarter-finals, semi-finals and finals and come away with a medal.
"There's a great group of girls there and we're a bunch of rugby players which is the best thing. Everyone is looking at that common goal.
"To actually look back on it and say you have a world series medal, coming second out of 12 is some achievement for such a young group of girls. It's only going to grow from there."
Listen to the RTÉ Rugby podcast on Apple Podcasts, Soundcloud, Spotify or wherever you get your podcasts.
Follow all of Ireland's Six Nations games via our live blogs on rte.ie/sport and on the RTÉ News App or listen to live radio coverage on RTÉ Radio 1. Highlights on Against the Head, Mondays, 8pm.