The boos rang out across the Paris La Defence Arena as the referee blew the final whistle.
Japan's Yu Tamura had minutes beforehand missed a straightforward conversion that would have sealed a famous win over Les Bleus.
The draw was as good as a defeat for then coach Guy Noves' men in November 2017.
Their watershed moment was supposed to have been the 62-13 Rugby World Cup quarter-final defeat to New Zealand two years previous.
At that stage it had been five years since Les Bleus had won the Six Nations; Antoine Dupont was just 14 years old when he watched Thierry Dusautoir raise the trophy aloft.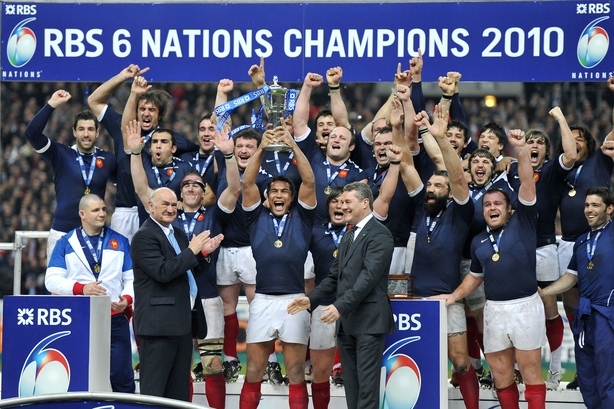 Something had to be done.
The relationship between the French Rugby Union (FFR) and the clubs of the Ligue Nationale de Rugby (LNR) was having a detrimental effect on the France national team.
While the competitions the Irish provinces compete in - the United Rugby Championship and Champions Cup - aren't 50 years old when added together, the prize on offer for the winners of the Top14, the famed Bouclier de Brennus, is older than the Fédération Francaise de Rugby (1919) and precedes the first France international Test match (1906) by 14 years; it was first awarded in 1892.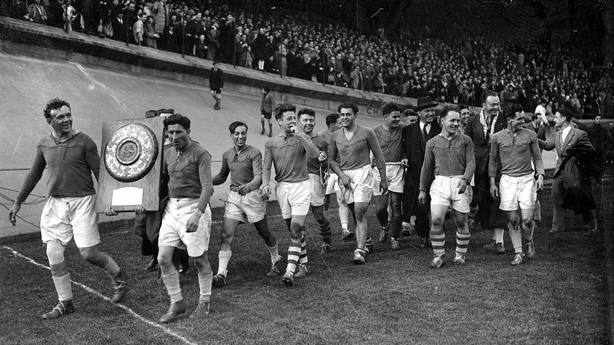 It's not hard to imagine in a country as vast as France that different people have different priorities and that winning that shield is a be-all and end-all for some.
Of course, Connacht, Ulster, Leinster and Munster, are all run by the Irish Rugby Football Union and sing, for the most part, off the same hymn sheets.
Contracts and player-management protocols all go through the union here, but larger than life owners, presidents and chairmen hold their own in France.
Individual clubs are backed by huge sponsors, like Michelin at Clermont and Altrad at Montpellier, and the league's TV deal is worth around €110million to the clubs.
Does France's team selection give an idea as to how they will target Ireland?

Mike Prendergast thinks Saturday will be a battle of the breakdown. 🏉 #RTERugby #RTESport

Full podcast: https://t.co/aSKFfTnrzU pic.twitter.com/fgab19B4XD

— RTÉ Rugby (@RTErugby) February 11, 2022
When Bernard Laporte returned to the FFR in 2016 as president, having previously served as head coach, the country was less than a year away from being awarded RWC2023.
Getting their house in order was a major priority.
Former Munster scrum-half Mike Prendergast, now attack and backs coach at Racing 92 who has been operating in France since 2013, tells RTÉ Sport how the newfound love has manifested itself.
"Bernard Laporte understood that it was not really going to work without the clubs and the union aligned.
"For the last three or four years, if you have players in the international squad, they get pulled a week beforehand and for a week after.
"But the club gets compensated financially so if a player goes into the French squad, that sum is added to the salary cap for the following season.
"For example, Toulouse might have 10 players, they might get an extra 200k per player.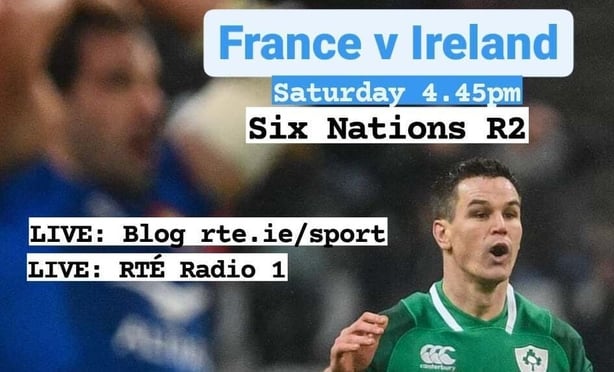 "That wasn't there before so it suits both so the union can get the players when they need them and the clubs get something tangible from the arrangement.
"That helps with communication, which was also a problem in the past."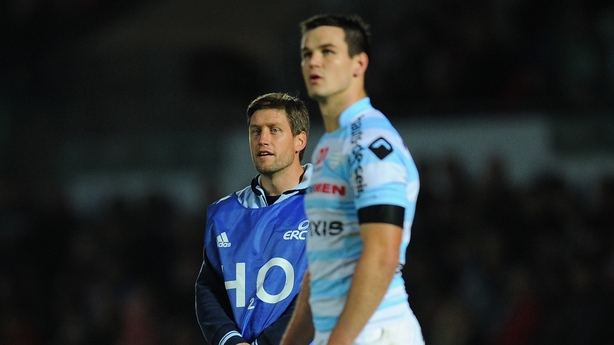 La Rochelle boss Ronan O'Gara recalled from his time at Racing between 2013 and 2017 that an international call-up was different to his experience with Ireland.
"Certain players, they weren't enthralled to go to the national camp...it struck me that this was not what international rugby was about," he told Newstalk this week.
That's changed now. Strength and conditioning has improved, the structure in place provides a happy medium for everyone.
Head coach Fabien Galthie gets to work with these players from the Sunday to the Wednesday, with that day being the only full-contact session. Then those outside the 28 needed for matchday get to return.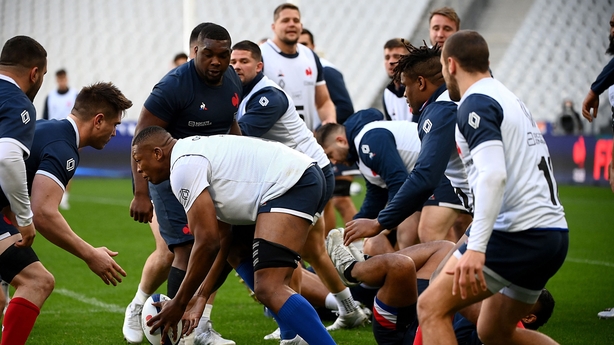 "Previously, the clubs might not know until Thursday or Friday if the players are available for Top14, so they fell between two stools," adds Prendergast.
"You could have 14, 15, 16 players who weren't getting to play with their clubs.
"The knock-on effect of that kind of p***ed the clubs off so now, we know in general, at Racing, if there's a squad of 42 picked then we know that the top 28 will not be with us that weekend.
"That leaves the 14 others and barring injury we'll have them available to us.
"Straight away you have the alignment and it's two-way traffic."
The buy-in from the clubs is now there, with France utilising the Toulon U23s recently to stand in opposition for more extensive match simulations on the training ground.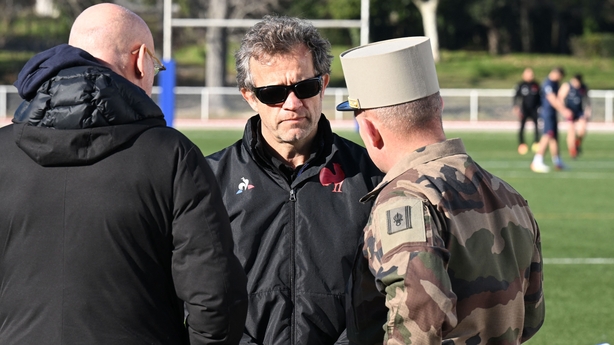 A training camp with the French Foreign Legion in Marseille (above) recently also served to show the extent to which the parties have bought into the new arrangement.
Additionally, the original 42-man Six Nations squad was spread over 12 of the Top14 teams.
"You do get a sense [of more pride in Les Bleus] but a big part of that is to do with success," said Prendergast.
"We have owners here at our clubs, yes, but at the end of the day they like to see French rugby do well as well and they probably feel part of that.
"And they are right, too. They obviously put in a lot of money and have a lot of clout. Our owner, I know he takes a lot of pride in it.
"Over here, everything is geared towards this World Cup. No stone is being left unturned in terms of alignment, communication, relationship with the clubs.
"The union needs the clubs and everything is falling into place at the right time. There's still a year and a half to go but every block is being put in place.
"Galthie had just come out of club rugby so understood what were the faults, what was happening. Bernard Laporte, who was involved with Toulon came back and the timing was perfect.
"They had people who knew what needed to be done."
Listen to the RTÉ Rugby podcast on Apple Podcasts, Soundcloud, Spotify or wherever you get your podcasts.
Follow all of Ireland's Six Nations games via our live blogs on rte.ie/sport and on the RTÉ News App or listen to live radio coverage on RTÉ Radio 1. Watch live TV coverage of Wales v Scotland (12 February, 2.15pm) on RTÉ2 and the RTÉ Player. Highlights on Against the Head, Mondays 8pm, RTÉ2.