Leo Cullen is not a happy man.
It wasn't more than 24 hours after European Professional Club Rugby announced that Leinster's game away to Montpellier was "cancelled", with the French side awarded a 28-0 win, that another missive arrived from the Champions Cup organisers.
With new Covid-19 travel restrictions added late in the game, all UK-France fixture for that same weekend had been "postponed", read the statement on 17 December.
With little or no room for maneuver, EPRC confirmed last Tuesday that the five games were now deemed 0-0 draws, four points shared between the teams.
The perception of unfairness is what's bugging Cullen.
The Leinster head coach says his team were locked and loaded, ready to take the flight to France with a heavily tested and healthy squad, had been given the go-ahead from Irish authorities, only to see EPCR's match risk assessment committee award the walkover.
Meanwhile, Munster's game at Castres last night got the green light despite another outbreak in the French camp.
Cullen is caught between getting on with preparation for tomorrow's game against Monpellier at the RDS, feeling "wronged" by the powers that be, and asking for external help from someone, anyone to assert some pressure on organisers so that common sense prevails.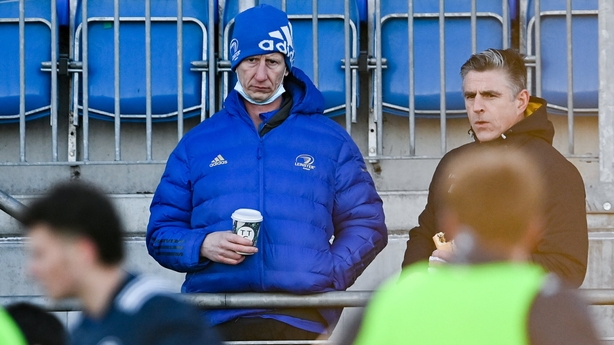 That Leinster are still likely to progress is one thing, that seeding for the knock-out stages may come down to a 28-0 loss is another.
The former Ireland lock can do these pre-match press conferences in his sleep but addressing the media via a remote call, he sits forward in his chair and gets it all off his chest.
"It seems illogical to me," he says.
"We had a team that was ready to go. We would have PCR [tested] on the Monday, Tuesday, Wednesday of that week, antigen tested on Monday, Tuesday, Wednesday, Thursday, Friday, changed our travel arrangements to fly the day of the game and had everyone ready to go.
"You saw at Wasps [v Munster], the amount of changes that they had on the day of the game.
"I don't know the specifics of that, I'm not privy to that, but certainly when you look from the outside in at that and try to compare with what we're doing and seeing internally here, and even to hear about the Castres game as well with the six cases they've had.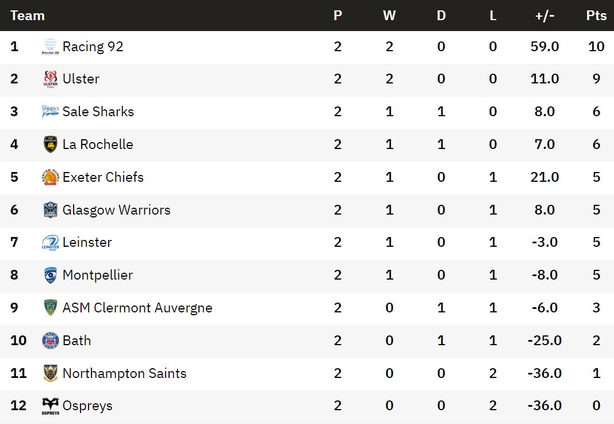 "Montpellier [against Toulouse in the Top14], the number I heard was 17 cases between players and staff last week, more this week, so again, I don't know the specifics, I'm just picking up different sections that I'm reading but it does seem illogical to me, the decision.
"We talked to EPCR on Wednesday of the original Montpellier week and we would have expressed concerns about the travel and the 10 days and being stuck.
"I know there was obviously a lot of UK teams [worried] going through that week, about getting stuck in France and the pressures before Christmas with friends and family and all the rest.
"It seemed like a sensible decision, a draw, at that point in time to me.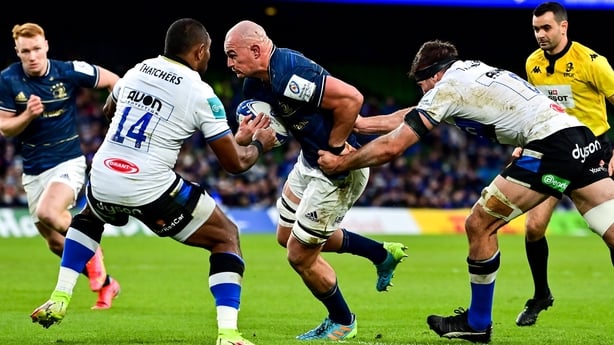 "But we pushed on on the recommendation we got from EPCR. It's important to note that.
"We pushed on ahead with the preparations and then the game gets called off, even though we had sign-off from public health as well.
"That's the bit from the logical point of view but that's probably on outside sources to put more pressure on the decision.
"We're sort of done in terms of what we can do so we'll see what plays out with that.
"Decisions happen, we can debate about them all day, but a decision has taken place. It seems wrong in my opinion but that's for other people to judge. That's just my sense of logic."
Asked if he believed that the four-time champions had been treated differently, he said: "I understand there was a sequence in terms of how some of these decisions were made.
"Do you go back and look at the decisions and can you change?
"Obviously the other games that were declared 0-0, they were originally postponed, again there was some uncertainty over whether the tournament was going to get shaped differently.
---
Cullen: Leinster welcome pressure but no room for slip-ups
---
"Anyway, they are questions for EPCR. We are the ones suffering from a 28-0 loss at the moment.
"We are licking our wounds and we can only spend so much time talking about it because we have to get on with playing the next game, which is Montpellier again at the RDS.
"That's what we've tried to do. Because you can drive yourself mad with frustrations.
"There is almost two different stories going on at the moment. For now, let's just assume we lost the game 28-0 because that's in essence where we currently sit. How does that get changed? You tell me."
"Not in the competition rules there's not [any more recourse], no.
"Talk to EPCR, they'll give you a different side of the story.
"There's been a bit of a... the organisers will go out to media sources and tell them their view of what's going on, I'm giving you what I see and what's going on here during the course of that week, how it played out.
"Now we're seeing other situations that are very similar, if not worse in many cases.
We need your consent to load this comcast-player contentWe use comcast-player to manage extra content that can set cookies on your device and collect data about your activity. Please review their details and accept them to load the content.Manage Preferences
"The extra detail we went into around testing that week, so to even come in [Friday] and find out Castres have six cases, etc. What's the difference?
"Someone else explain that to me, I don't know.
"It could be potentially a very costly 28-0 loss for us as opposed to a 0-0 draw.
"Yes, it's imperfect but I am just looking for consistency and logic.
"That's all I'm asking for because I haven't necessarily seen that in terms of some of the decisions around the Wasps game and the Castres game."
For their part, the EPCR told RTÉ Sport that they would not be adding anything further to their original statement.
Listen to the RTÉ Rugby podcast on Apple Podcasts, Soundcloud, Spotify or wherever you get your podcasts.
Follow Connacht v Leicester (Saturday, 3.15pm), Leinster v Montpellier (Sunday, 1pm) and Northampton v Ulster (Sunday, 3.15pm) via our live blogs on rte.ie/sport or on the RTÉ News App, or listen to live radio coverage of Connacht v Leicester on RTÉ Radio 1.