The match was in overtime and Castres were down by six points.
Having lost their opening game at home to Harlequins, they were on the verge of back-to-back defeats in the Champions Cup.
A lacklustre Munster, having forged in front in a dire encounter, were defending a scrum just inside the opposition half.
They looked to have turned the ball over but Castres retained possession and would have one last chance to attack and get their campaign firmly back on track.
Enter Ben Urdapilleta.
The veteran out-half plucked the ball from the bottom of the ruck and kicked it dead. Game over.
'Jouer, jouer', it was not.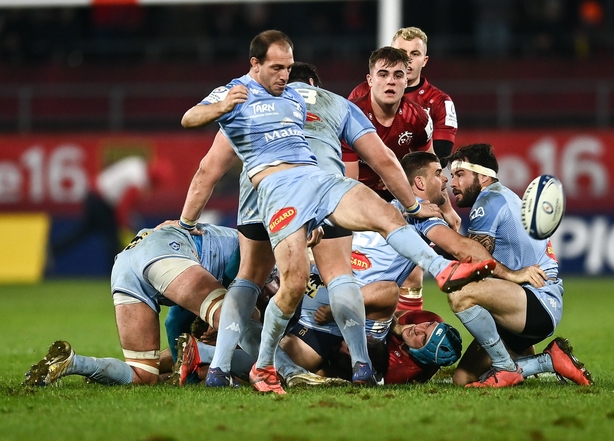 "F**k!" shouted someone in an Irish accent as the Munster players looked around, as much bemused as relieved.
Castres, who had sent over a second string, didn't want to be there.
In fact, their president, in the wake of the UK-France fixtures getting the chop in round two, called their trip to Limerick "absurd".
It's fair to say that there are mixed emotions in France about this competition which, this year, once again has been ravaged by Covid-19-related cancellations and postponements.
For every burst of colour dashed across the canvas of the Heineken Cup by the likes of Toulouse and Toulon and Biarritz and Clermont and Racing 92 over the last quarter of a century, in equal measure there have been teams rocking up to pool stage games with all the enthusiasm of a vandal carrying out community service.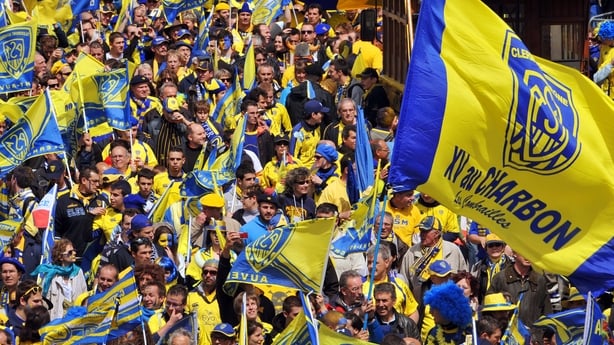 And it's not just the pool games either that seems to bring out that insouciance.
Down by just eight points against Leinster with half an hour to play in the 2019 semi-final, Toulouse, then four-time winners, withdrew captain Jerome Kaino from the action.
The former All Black rocked up to the post-match press conference after the defeat with little in the way of hurt or regret in his demeanour.
Ugo Mola's side went on to win the Bouclier de Brennas two months later.
It might seem harsh to pick on Stade Toulousain, who, whatever about some of the other Top14 outfits, have usually given their heart and soul to the Champions Cup, but on that occasion, their goal was the Bouclier, a competition that goes back to 1892.
Their win that season was a first Top14 success in seven years.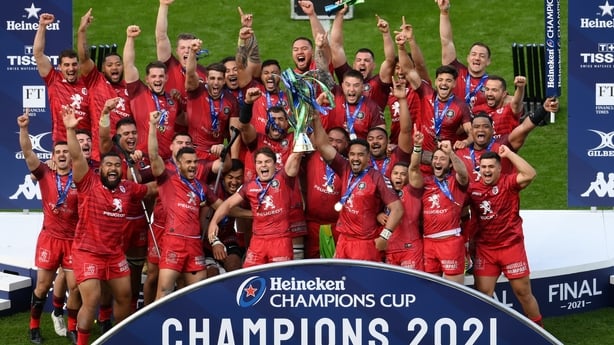 Toulouse's history with the competition, Toulon's frenzied and passionate love affair with the tournament between 2013 and 2015, the colour of Clermont and newcomers La Rochelle and Racing 92's drive for a European title all serve to show that when they take it seriously the event is a much more pleasurable experience.
But eventually money talks.
The Top14 is worth €110m to the clubs and with the threat of relegation also in the mix, wiser, more practical heads prevail.
The French league is a brutal and relentless affair and some clubs just don't have the strength in depth to fight on two fronts. Phillipe Saint-Andre, boss of Leinster's opponents tomorrow, falls into that category.
The last major shake-up of the tournament meant that the French rugby public lost most of their terrestrial TV access to the Champions Cup, thereby lowering the profile.
"The public lost contact with the European Cup, in a way," Sud Ouest sports editor Arnaud David told RTÉ Sport.
Throw into the mix the chaos caused by Covid this year and last and as Bernard Jackman told the RTÉ Rugby podcast this week: "The French and English were very much lukewarm about the competition for this year. The way they have dealt with round two has added to the discontent."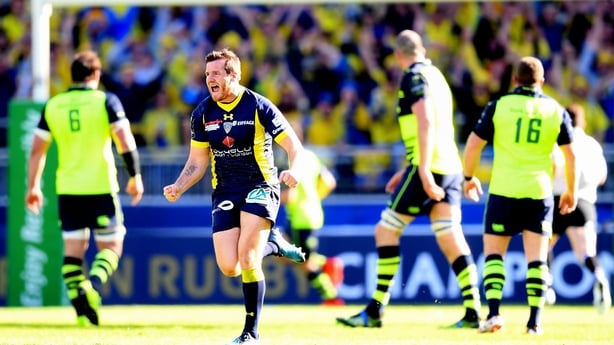 Clermont, three-time beaten finalists, lost their opening game to Ulster at home.
Their round-two match against Sale was one of the ties to be declared 0-0 with two pool points going to each team.
"I joined this club eight years ago," said stalwart Camille Lopez on Wednesday.
"ASM had an incredible European Cup culture. It was really something very important and is very important.
"I will not hide it from you, the European Cup as it is this year, frankly, it is a lot less motivating.
"We had just lost at home against Ulster, we had taken a point, we had prepared for the week to go and win there because it was important for our continuation in that competition.
"So, [Sale] will say they got screwed because they lost two points at home.
"I do not know if we can say that we are a winner because what we were going to look for is a victory for them to still be competitive in this European Cup.
"In the end, neither is advantageous. I think it's a mess [désordre], clearly. I do not know what to say. Frankly, this competition, I do not know if that rhymes with something."
Christophe Urios, head coach of Bordeaux-Begles, says: "This competition now has no more sense... it's rubbish."
The big hits from the big hitters keep coming.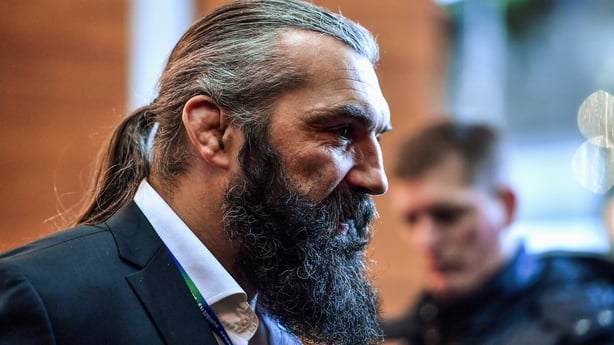 Former France forward Sebastien Chabal [above], an influential pundit in the country's rugby media, said last week on Canal+ "the European Cup doesn't mean anything... it's a catastrophe... what will be the value of the champions?"
Although, it can be pointed out the Canal+ are Top14 rights-holders and have their own scheduling-programming issues with the postponed game in that competition.
There was good news on Thursday when French authorities changed the protocols that meant teams from the UK could travel without undergoing a 48-hour quarantine on arrival so those games were green-lit.
Another English boycott would have been the last thing European Professional Club Rugby needed and very few think that there are no more twists and turns left this season.
Four-time winners Leinster won't be spending much time worrying about French attitudes with Montpellier, currently fourth in the Top14, the visitors to the RDS tomorrow (1pm).
But that's not to say that they are unaware of which way the wind blows and have reckoned that Johnny Sexton can be held in reserve until needs must.
"It was interesting listening to Phillipe Saint-Andre talk about his squad, Montpellier away in Exeter," said Leo Cullen.
"He talked about him being under pressure to manage some of his players. It's almost like they prioritise Top14 over Europe.
"Anyone that knows us here would know we have a different train of thought.
"We would go full steam ahead."
It's a slightly different perspective when there are lumps of muscle barging into you.
"Any time I've played French opposition I know they were up for it," prop Andrew Porter told RTÉ Sport this week.
"Given our exit last year against La Rochelle we knew they were up for it.
"I wouldn't agree that [French sides] benchmark everything off the Top14 because any time we played against them it's always a daunting battle and you have to have your wits about you and bring out your best on the day."
Assistant Leinster coach Robin McBryde, whose side have now gone five weeks without a game, says: "It changes depending on what club you are in.
"Certain clubs, if they are having a tough time in the Top14 focus more on survival, as opposed to making something in Europe.
"Montpellier will take this game seriously, no doubt about that. They are riding high.
"They have too many quality players and if you are in a competition that you still have a chance to win then you will sell yourself to it a lot more."
It's probably not the end of the French affair but EPCR will be praying hard that this round gets played without a hitch.
Listen to the RTÉ Rugby podcast on Apple Podcasts, Soundcloud, Spotify or wherever you get your podcasts.
Follow Connacht v Leicester (Saturday, 3.15pm), Leinster v Montpellier (Sunday, 1pm) and Northampton v Ulster (Sunday, 3.15pm) via our live blogs on rte.ie/sport or on the RTÉ News App, or listen to live radio coverage of Connacht v Leicester on RTÉ Radio 1.