Andrew Porter is trying to look on the bright side in what he admits has been a "weird couple of weeks".
Left without a gnarly front row opponent to ram his 19-stone frame against for over a month, the Leinster prop is taking a mental break, in so much as he can.
Various Covid-19-related outbreaks have meant the four-time Champions Cup winners have idled since 11 December when they dismantled Bath at the Aviva.
Players in Leo Cullen's talented panel are well used to single or double weeks off, between player management protocols, international duty and squad rotation.
But five weeks? In the middle of the season?
"Off the field, it's been quite refreshing not having those games," the 25-year-old Ireland forward tells RTÉ Sport.
"It's strange that it's mid-season, it's uncharted territory a small bit because that rarely happens where you have no games for such a long period in the middle of a season.
"It's a small mental break as well where you don't have that big build-up to the games.
"Myself, I'd be nervous from the Wednesday to the Saturday. It's a bit of a let-off on the mental side.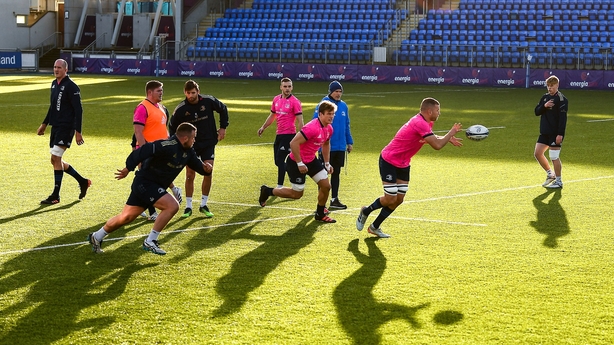 "On the other side, it's great for training and the cohesion of the team. We can push ourselves more in training. I think it will stand to us.
"It's been a weird couple of weeks, about a month since we played.
"We've used the time really well, getting stuck into training. It's like a mini pre-season block, to hone in on some detail we needed to improve on."
Porter, who hopes to make his 83rd appearance for the province against Montpellier on Sunday, has been filling in the down-time that's usually spent with team-mates and friends – not possible now in a stricter bubble – by breaking out the BBQ, regardless of the inclement conditions.
"With the situation now we have to be even more careful because of how easily this omicron transmits," he said when asked about new hobbies.
"We have to be extra vigilant, even in training, we're limiting our risks in and out of training.
"It's tough 'cos it's not the norm but it has to be done.
"I'm barbecuing a lot more now. I don't know why but it's something I've decided to take up. I might be on the next MasterChef or something. We'll see how it goes."
Meanwhile, assistant coach Robin McBride says the team are exploring various scenarios in training to take advantage of the extra time they have to practice.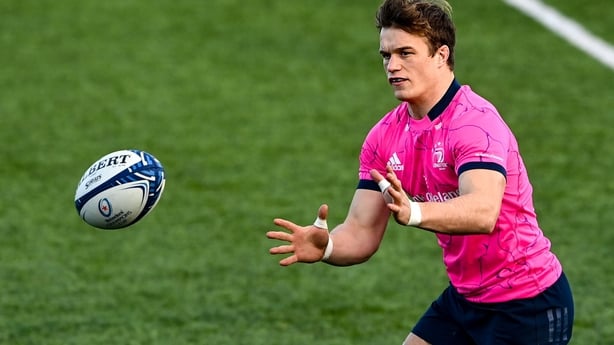 "The nature of our training has changed a little bit where you've got as much time on your hands," he said.
"You can afford to mess around or tinker with certain things. We are trying to keep them fresh.
"It's not wasted time. It's good in one way - you can prepare for a yellow card or what have you, or a worst-case scenario. We are used to training with those restrictions.
"At the end of training today we had Josh van der Flier (above) throwing into a lineout, just one of those things.
"We have the openside feeding into the scrum, hopefully if a yellow card comes we'll be well prepared."
While Montpellier had last weekend's Top14 fixture against Toulouse cancelled due to a Covid outbreak, they were in action on 27 December when they won away at Biarritz.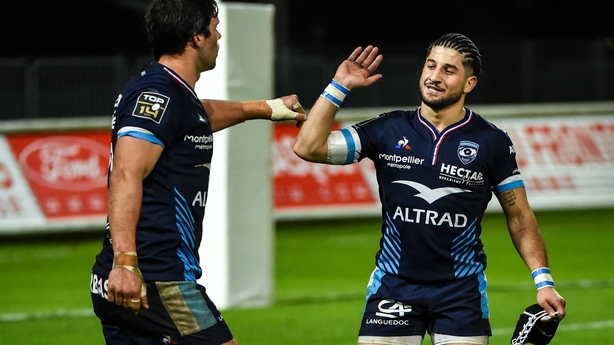 McBryde admitted that while very few escape from some element of Covid disruption, Leinster's circumstances are quite unique.
He said: "No [we're not all in the exact same boat] but when does that disruption level itself out?
"If you miss three or four weeks, well how much difference does it make missing a little bit more? I don't know.
"We've all got to deal with these different challenges.
"It's about making sure the level of training doesn't drop off.
"We've had players and staff having periods of time away but we just focus on consistency in training.
"When players have come back in after missing a couple of days they've had to really get up on the information, try to keep everyone energised and looking forward to training."
Follow Castres v Munster (Friday, 8pm), Connacht v Leicester (Saturday, 3.15pm), Leinster v Montpellier (Sunday, 1pm) and Northampton v Ulster (Sunday, 3.15pm) via our live blogs on rte.ie/sport or on the RTÉ News App, or listen to live radio coverage of Castres v Munster and Connacht v Leicester on RTÉ Radio 1 Extra and RTÉ Radio 1.