For pretty much all of the 2019 Rugby World Cup cycle, Jack Conan had one of the more frustrating jobs in Irish rugby; CJ Stander's backup.
While Jamie Heaslip held the role for 2016, his career-ending back injury led to Stander packing down at the back of the scrum from 2017 onwards. Conan continued to wait.
By the 2019 World Cup, the bulk of his 16 Test appearances had been either off the bench, or starting against second tier opposition.
As the World Cup drew nearer, Conan's performances got better and better. Heading into the tournament opener against Scotland it was the Munster man starting, with Conan on the bench. He hadn't overtaken Stander, but it felt like he was gaining on him.
And then he broke his foot.
And then Max Deegan and Caelan Doris started shooting the lights out.
And then Covid-19 arrived.
By the time he was back in a Leinster shirt in October 2020 he was arguably the province's third choice number eight through no fault of his own. The bad luck continued when, just a couple of games into his comeback, a neck injury sidelined him until January.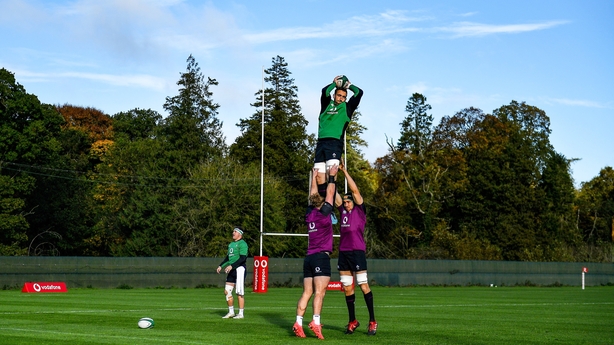 Almost 18 months after suffering that injury in his 17th cap, he returned to the Irish jersey in the 2021 Six Nations against Italy, before injury conspired against both Deegan and Doris to give Conan a starting chance against England.
It proved to be the game that kickstarted his career. Scoring and assisting a try, his form gathered pace before a surprise call-up to the British and Irish Lions Tour, where he started all three Test matches for Warren Gatland's side.
Ireland head coach Andy Farrell says "something has clicked" with Conan in the last 12 months, and the 29-year-old agrees.
"It's simple things really," he says when asked what's brought about the change.
"I think now I'm trying to enjoy it more than I ever have and trying to take the stress out of it.
"After so many periods away from the game, you kind of realise how lucky you are to do what you do. To get the opportunity and privilege to play for your country is such a special thing.
"So, I'm just trying to make the most of every opportunity I get to do it because I went two years to get a second cap and then it took me nearly another two years to get another cap after that World Cup experience.
"I think I am just appreciating where I am more and trying to enjoy it more. I feel like that is just taking a bit of pressure off me and I'll be able to just do what I do and not worry about mistakes and things like that. I think it's helping me perform that bit better."
While Conan is currently one of the most in-form players in Irish rugby, he can't afford to drop his standards. As it has been for the last decade, Ireland's back row options are stacked, with Gavin Coombes playing the role that Conan became familiar with in years gone by.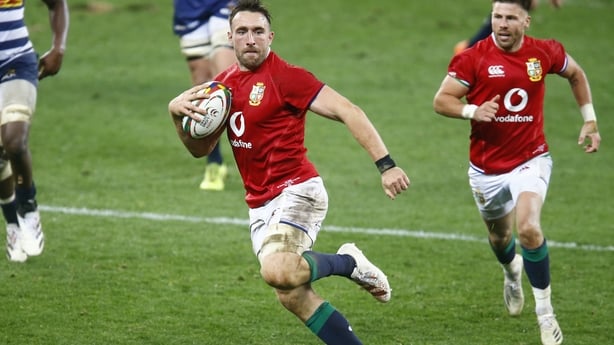 "I think it's just the way it is with the Irish back row. So much quality in there, there always has been.
"If you are not consistently at your best, and I definitely wasn't at times and not deserving of a continued run of games, but I'm hoping to just make the most of this opportunity that Faz and the coaches have given me, trying to repay the bit of faith in them, calling me up in the last Six Nations and put me on the bench and then obviously the start against England, things like that.
"It's just about pushing on and making the most of it, Obviously there is still great talent in the squad and across the country.
"I'm just going to do my utmost to stay where I am for the moment and enjoy it as well."
Farrell namechecked Conan as a player who has come back from Lions duty with confidence sky high, although the player admits to a few botched phase-play calls over the course of the autumn training camp.
And while he plays down the importance of his experiences in South Africa, Conan adds there is an extra layer of self belief that has been tagged on to his game.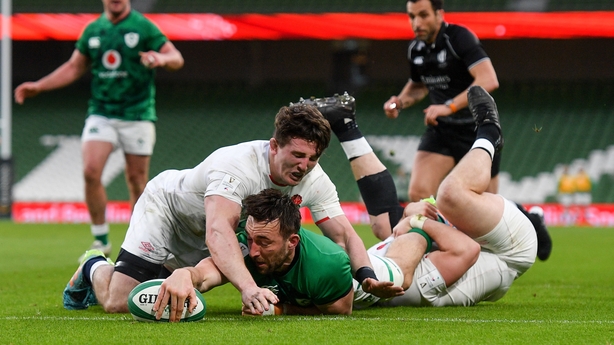 However, that self belief only comes from knowing his role on the pitch.
"I feel relaxed and eased when I have my details sorted because then you're not doubting yourself, it's automatic to you when a play is called.
"You're not worried about what your job is, you know what to do. You're in the right position, you've done it before. You're backing your training.
"Something we speak of all the time is, you don't rise and fall by the standard of the opposition, you rise and fall by the standard of your training.
"I know myself, if I have trained hard and covered my detail, that gives me confidence to go out and do the job that I was picked to do.
"I'm not trying to get too emotional about anything, just stay on that even keel. Not to overthink it and stay in the moment has helped me a lot."
Listen to the RTÉ Rugby podcast on Apple Podcasts, Soundcloud, Spotify or wherever you get your podcasts.
Follow Ireland's November internationals v Japan, New Zealand and Argentina via our live blogs on RTÉ.ie/sport or the RTÉ News app, or watch live on RTÉ2 and RTÉ Player. Live commentary on RTÉ Radio 1.