Named as new head coach for Ireland Women's team this morning, Greg McWilliams is the right man for the job, says former Ireland captain Lynne Cantwell.
McWilliams will take over from Adam Griggs following Ireland's November games against the USA and Japan.
The Dubliner knows the scene from his time as skills and attack coach when Ireland, under Philip Doyle, claimed their one and only Grand Slam back in 2013.
Part of the set-up since 2010, he was also in place in 2014 when Ireland beat New Zealand at the World Cup.
That Ireland had reached such heights less than a decade ago makes the drop-off all the more stark.
Following an eighth-place finish at the 2017 World Cup, held in Ireland, the team needed to qualify for the RWC2021.
Hopes of playing in the New Zealand tournament went up in smoke last month after losing to Spain and Scotland in a round-robin tournament.
The fall-out from that has led to the IRFU launching an independent inquiry into the dismal campaign, while simultaneously a broader review to look at the overarching structures in the women's game is ongoing.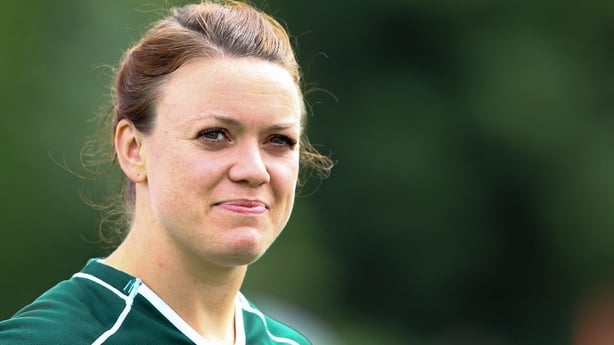 "He's a man of integrity and an effective communicator, both of which are big strengths in the women's game," Cantwell, Ireland's most capped player and now women's high-performance manager with South Africa, told RTÉ Sport.
"I have no doubt Greg will approach this head coach role with excellent energy and planning and create a vision with the players where they will all need to be part of."
McWilliams has previously coached Leinster U19s and St Michael's College in Dublin, a school that counts James Ryan, Rónan Kelleher, Dan Leavy, Max Deegan, Luke McGrath, Cathal Marsh and Ross Byrne among its alumni.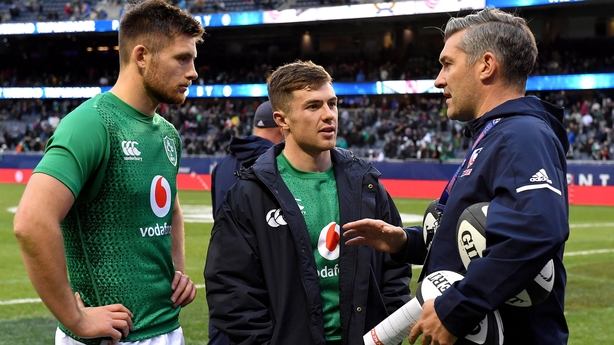 A former business and geography teacher, McWilliams relocated to the USA in 2014 to become director of rugby and men's head coach of Yale University.
Three years later former All Blacks coach John Mitchell took him on board with the US Eagles as attack and backs coach, a role he continued under current boss Gary Gold.
James Kennedy, former CEO and chairman of MLR side Rugby United New York, where McWilliams was head coach from September 2019 until stepping away in March of this year to help his family as his wife Sarah battled significant health issues, says the IRFU have made a shrewd appointment.
"He was more than a coach, he was keen to promote the programme, which was exactly what we needed to raise the profile here," said the Tipperary native and former St Munchin's College pupil, who sold RUNY to a New Zealand-based investment fund earlier this year.
"When he was working with USA Rugby he understood that he needed to be more than a coach, getting out there and promoting the game.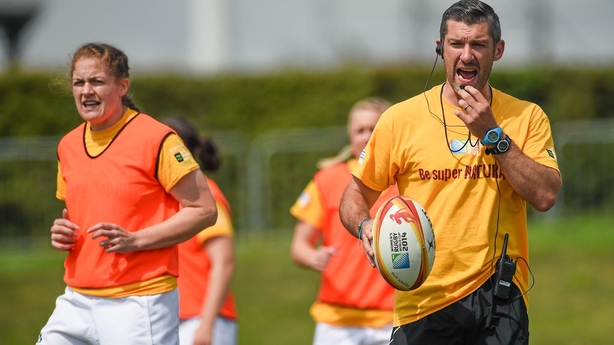 "He was very attractive to a number of teams and I was lucky enough to get him to New York for a year.
"He was a good coach, a very good man-manager, very good to the players. He knew about promotion, marketing, he had all that in him.
"He's a musician so he is able for a crowd. He'll break out the guitar, him and Gary Gold would have the guitars on tour and start jamming.
"Some programmes are conservative and prefer the coach to keep a low profile but maybe Irish women's rugby needs someone like that to get more women involved.
"He's a really good coach too but he has attributes that should be taken advantage of when it comes to the overall structure."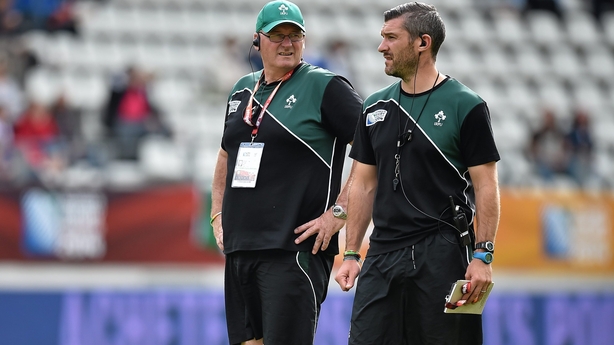 Former Ireland wing Ali Miller, who finished top try-scorer in the 2013 campaign, agrees that McWilliams' experience will be important for the rebuild.
"He has worked with a team that achieved success, so he knows the requirements. He's very good at detail and structure," says the Laois woman.
"He'll look to have a game plan that suits the players and suits the strengths of the team. He's also good at figuring out different game plans when needed to deal with different teams.
"He's good on launch plays and getting key runners into the game.
"He'll be big on standards. Discipline was a bit of an issue in the qualifiers so hopefully that will be rectified."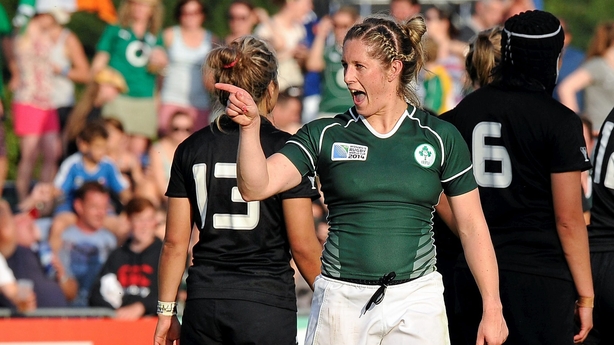 Speaking to the Irish Independent last year, McWilliams, 43, gave an insight into his coaching philosophy that suggests his approach may be a key factor in what's required to get the women's game in Ireland on the right track.
"I was offered the opportunity to coach at Yale and help create a holistic rugby programme, based around education and growth, on and off the field," he said.
"In my opinion, the art of creating a challenging, fun, intelligent environment - regardless of the talent - is a massively under-rated skill. I believe it is the backbone to education.
"As a coach, it is not necessarily about your technical knowledge, we can all learn a system. It really is the understanding of that system you are implementing, and coaching through the how, why and when."
The problems in the women's game in the country go deeper than the senior national team but Griggs had taken this group of players has far as he could.
McWilliams now has the task of re-invigorating the squad so that the lowest point in recent years is soon consigned to the past.
Listen to the RTÉ Rugby podcast on Apple Podcasts, Soundcloud, Spotify or wherever you get your podcasts.
Follow Connacht v Ulster (Saturday 5.15pm) and Ospreys v Munster (Saturday 7.35pm) via our live blogs on rte.ie/sport and the RTÉ News app. Watch Ospreys v Munster live on RTÉ2 and RTÉ Player.