Four tries, five points, zero tries conceded, Leinster are off to a flying start in the inaugural United Rugby Championship.
The Vodacom Bulls, crowned Currie Cup champions just two weeks ago, couldn't live with the pace of the four-in-a-row winners at the Aviva Stadium.
The 31-3 win played out in front on 19,419 fans and Cullen was eager to highlight the difference they made.
"It was great to see the supporters on the way down," he told RTÉ Sport.
"It's a big increase in terms of the crowd and the atmosphere and all the rest.
"It makes such a difference to the sense of occasion.
"Last year was challenging on lots of fronts, to have friends and family here, to see what it means to the players, it's some difference, hopefully that becomes the new normal.
"The old normal was a hard thing to get used to, to be fair.
"The sense of occasion, the atmosphere, I thought the players responded to that really well."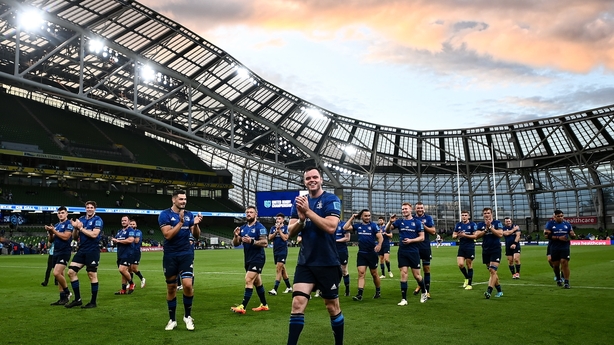 The hosts were 17-0 up before 15 minutes had elapsed with tries from Josh van der Flier and Andrew Porter laying the foundation for the result.
Cullen hailed his side's fast opening and warned that there is more to come from the three-time Super Rugby champions in this competition.
"We started the game well, there was a bit of nervousness over the last couple of weeks, having seen the Bulls and some of the threats that they have," said the head coach.
"Our guys started the game well of the back of that prep they'd already done over the last number of weeks.
"For the Bulls the big challenge [is] when you win a trophy and then try to back it up and play big games after that, that's something that's difficult to get your head around.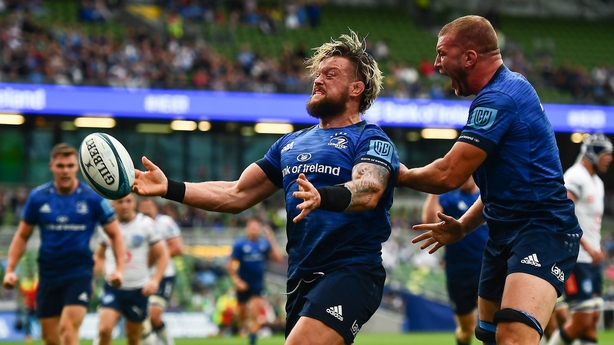 "It's something that if you want to be successful in two tournaments, that's the challenge we've faced ourselves coming to the tail end of recent seasons, in the last four or five years and it's a good complaint to have.
"But there is definitely something when you win a tournament it takes a little bit of the edge off so for us we were just making sure that we were able to deliver intensity and really test the Bulls out.
"We know that they have a lot of quality in their team, I'm sure they will kick on over the course of the season, particularly at home in Pretoria, they are going to be absolute handful, particularly when they get supporters back as well.
"They will definitely be a team that will be there or thereabouts at the end of the season."