Bernard Jackman says he expects the United Rugby Championship to be much more competitive than previous incarnations ahead of the start of the new tournament later this month.
The old Pro14 is to be replaced by a 16-team tournament, which will see four South African clubs - Bulls, Lions, Sharks and Stormers - included.
Each Irish province faces the prospect of home and away fixtures against the other three provinces, while the other 12 league fixtures will involve a mix of games at home and abroad. It's one of four local pools, along with a Welsh, a South African, and a mixed Scottish/Italian one.
Leinster won the last four editions of the Pro14, and went 26 games unbeaten before Connacht beat them in Dublin in January. But they've converted that into just one European Cup success as Irish, Scottish, Welsh and Italian clubs have struggled against wealthier English and French clubs in the continent's premier club rugby competition.
The potential catch for Ireland's sides is that the South African teams can also take some of the available European qualifying spots, with the the top eight all in line to compete in the following season's Heineken Champions Cup.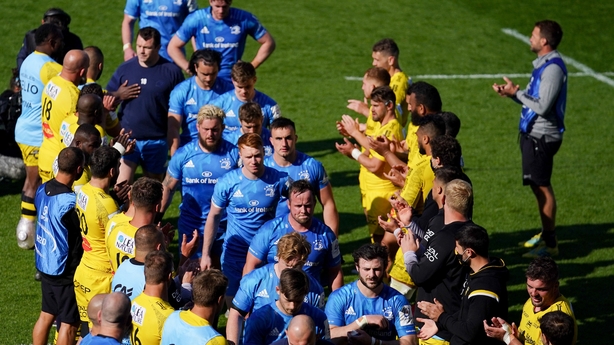 Further, each regional pool is guaranteed at least one Champions Cup spot, thus reducing the potential places available for Connacht, Leinster, Munster and Ulster to take.
"This is the format they've been waiting for," Jackman told RTÉ's Game On.
"The Pro14 has been ridiculed, to a certain extent, since its inception, and probably with reason. I do believe they've got closer to the correct format.
"It's going to make it more competitive. The Irish had our own way in this. All four are into the Champions Cup this year. That won't happen this year because each pool has a guaranteed qualifier to come out of it.
"That level of fairness in terms of a straight top-eight qualifying for Europe will make games at the end of the season competitive. Before there were dead rubbers as teams couldn't qualify."
Looking at the four South African sides that will be entering, Jackman is confident that they can put it up to the European sides taking part in the new competition, but he says there's one outstanding side.
"The Bulls are very good - they've just won the Currie Cup," he pointed out.
"They have two huge backers behind them. [Head coach] Jake White won a World Cup with South Africa and he's been very active in the recruitment market over the last two years.
---
Connacht, Leinster and Munster United Rugby Championship openers live on RTÉ and TG4
---
"They lost Duane Vermeulen but they brought in Marcell Coetzee. They're very strong. The Sharks are next best, but the Lions and Stormers are in transition.
"The worrying thing for me is that they're missing their Boks for the start of the tournament. I would have loved to see the Sharks or the Bulls coming to Limerick or Dublin fully loaded with their Boks.
"That's the nature of it - they won't come back into it until after the Rugby Championship. The Sharks and the Bulls will be competitive over here - the Lions and Stormers might take a little while.
"Over there all four will be very hard to beat and that's really important that we have to fight for points, and that anybody can beat anybody.
"That hasn't been the case up until now in this competition."