Ireland internationals Stacey Flood and Sam Monaghan have both given their thoughts on the changing conditions provided to Connacht and Ulster's players for their Interpro meeting in Donnybrook last Saturday.
The IRFU last night said it had launched a review into the circumstances surrounding how Connacht's team base at Energia Park was set up in a derelict area beside some bins, with claims rats were seen nearby.
Connacht's players called the conditions "not suitable for the purpose" in s statement on Wednesday, before the IRFU launched its review.
Speaking from Parma ahead of their World Cup qualifying tournament meeting with Italy on Sunday, Irish internationals Flood and Monaghan were asked for their thoughts on the week's developments back home.
Monaghan - who plays for Wasps in England's Premier 15s - said that the conditions provided for players has to match what they are expected to achieve on the pitch.
"It's sad for the girls as well but I think going forward, things do need to improve," the second row said.
"We need to be treated better so we can play better. It's not something going into a big game like that, performance-wise, you're just like 'this isn't good enough.'
"But I'm glad they apologised and said it won't happen again and hopefully we can see where they go from there".
#WomensInterPros

Ulster battle back and it's a 12-12 draw with Connacht in their final game of the Vodafone Women's Interprovincial Championship! #CONvULS 💚🤍 #NothingLikeIt pic.twitter.com/EoLMxLL1oL

— Irish Rugby (@IrishRugby) September 11, 2021
One of the explanations offered by the IRFU last Sunday was that as amateur players, the women's inter-provincial sides were unable to use dressing room facilities in line with the Government's Covid-19 advice.
However, Monaghan says an acceptable solution should have been found.
"Covid obviously doesn't help either because there's a lot of separation and teams can't be together, but facilities just need to improve so there is space for players and they can get changed properly and showered after games. It's just one of the basics for rugby," she added.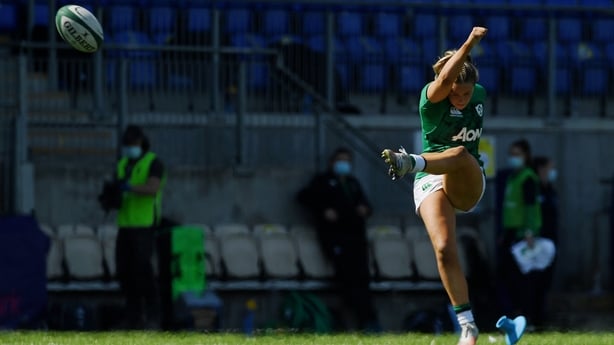 Out-half Stacey Flood (above) says the fallout from the incident has ensured it will not be happening again, adding it doesn't tally with her personal experience of playing rugby in Ireland.
"Obviously, it's really disappointing to see and no one ever wants to be in that situation," she said.
"It's good that the accountability has been taken, it has been apologised for. When you see something like that, it's rare that you're going to see it ever again.
"It's out there now and if it happens again, it's going to be a bigger mistake than when it happened the first time.
"I have been in the Irish set-up since I'm 18.
"I'm now 25 and I can hand-on-heart say that I've never experienced anything like that in my playing days and it's only getting better the older I've gotten.
"You're actually expecting more now and it's great to see the facilities we have and everything we have behind us.
"It's only going a better way and hopefully clubs and inter-pros can follow in the footsteps of the national team and we can get all the standards driven, so it will work up and work down the way."
Ireland face hosts Italy on Sunday, knowing they need to win that game and their following match with Scotland to stand a chance of reaching next year's World Cup.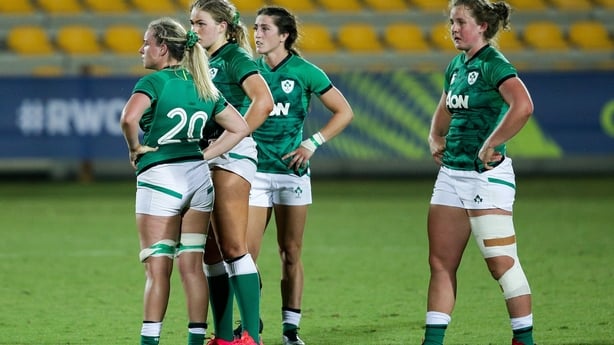 It follows their dismal 8-7 defeat to Spain on Monday, and Flood says they have need to improve every aspect of their game in order to right the wrongs of Monday.
"Because a lot of things went wrong for us, it's hard to put your finger on just one thing," said the Leinster player.
"You can see in our play, the most frustrating thing is we actually created so many opportunities, but it was just a case of we're not executing this.
"When the forwards were firing the backs weren't firing, so it's a case that everyone needs to look at a team collective, it's not one thing or the other thing.
"We know what job we have at hand now. Obviously it's not our ideal situation, but it is our situation and that's what we have to face up to now.
"Put the foot on the neck and get the results now and do the job that we have at hand."