Eimear Considine has lost a valuable team-mate in Hannah Tyrrell but she says Ireland's loss is Dublin's gain.
Out-half Tyrrell and centre Katie Fitzhenry announced their international retirements last week.
Both players have soldiered in green across the 7s and 15s codes since 2014.
Tyrrell's decision to call it a day came somewhat as a surprise.
The 30-year-old starred in the Six Nations win over Wales in April and with Ireland bidding for World Cup qualification, and the next fixture slated for September, there's no getting away from the fact that it's a blow to Adam Griggs' side, where filling the 10 jersey has been problematic.
The World Cup was due to be held later this year but has been pushed back until next year due to the coronavirus pandemic.
Tyrrell's talents, however, are not going to waste and she has been in fine form for Dublin in the Lidl National Football League in recent weeks.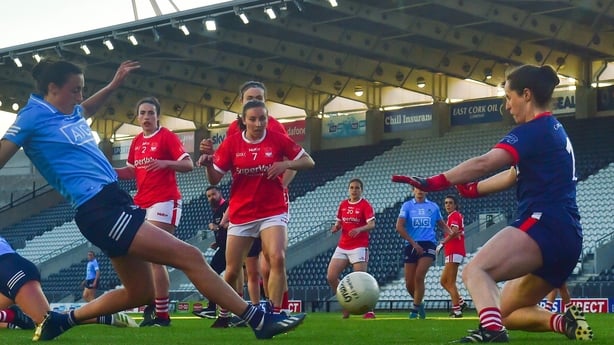 "Hannah and Fitzer have given so much to Irish rugby," said Considine, who will consider her own future following the next year's tournament in New Zealand.
"They both made a decision that the time has come in their careers and everyone respects that.
"They'll be a huge loss to our squad, we've told them that 100 times.
"Everyone gets to that stage of their careers.
"It's quite an ask to stay another year. You planned on everything being this year and sometimes you have deadlines.
"You have to weigh up your options and look at everything in your life, whether it's family, partners, career.
"A lot of the time they get put on hold because of rugby and sometimes they have to come first.
"You do put everything in the back seat to focus on your rugby career and then rugby has to take a back seat.
"It's phenomenal to see Hannah doing so well with Dublin. She's making it look easy. At the weekend she was phenomenal and the weekend before. She's such an asset to the Dublin team.
"I'm not sure if Fitzer is going to go back playing football but I'm sure she'd be an asset to a team.
"We disappointed to see them go but at the end of the day it's our hobby and you have to remember that."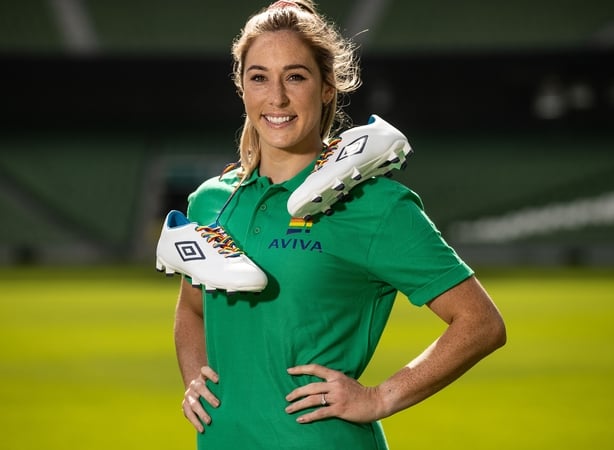 Considine's frank assessment of the status of the women's game also highlights the difficult in bridging the distance between the Irish amateurs and the likes of England and France, who operate on professional and semi-pro basis respectively.
Closing the gap, as mentioned by IRFU high performance director David Nucifora during his annual address on Wednesday, is a big task.
"It's not going to happen overnight," says full-back Considine.
"It is important that people realise that.
"Personally, if we were made professional in the morning [it wouldn't suit]
"I have a career and a job and a life and it's not an option for everybody. It isn't a quick fix.
"I'm a teacher and I love that and I like that balance between the two.
"Rugby can consume you. I'm lucky that I have that balance and I can walk away from a bad game on a Sunday and come back into work and be brought back down to reality on a Monday.
"It keeps me going. The Six Nations is consuming. You are 'on' while you are in there. It's nice to be able to switch off and go back to 'Miss Considine'.
"I'm near the end of my career. If I was 21, starting all over again, 100%."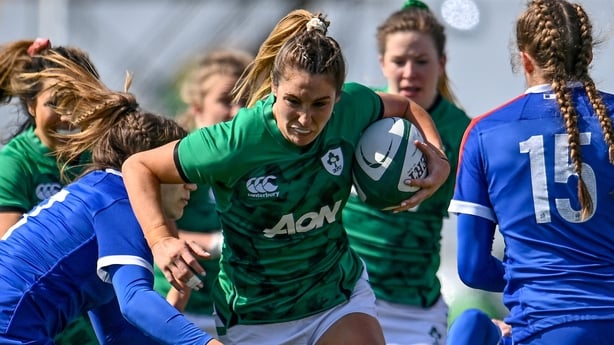 Considine, whose sister Ailish plays AFLW with Adelaide, stresses that the pathway to professional status in the men's game came over a long period of time and that putting strong structures in place is the only way forward.
She adds: "It is a long-term plan and it needs to go there but you have to look at what we have in our own structures.
"It has to come from the bottom up. It started that way with the men's, that they had to develop club structures, provincial structures and we have to do the same.
"[There's] one AIL team in Munster, UL Bohs, Ballincollig came in the but the season didn't really happen.
"You need more than one AIL team per province. There's two up the north and Dublin has a few teams but you need to start with club structures and minis, like the Aviva mini camps or the summer camps that will come to all the provinces.
"You start there and eventually you will have enough players.
"And we are seeing the benefits of the club system coming through. People like Béibhinn Parsons and Dorothy Wall, Enya Breen, Emily Lane, who have come from underage rugby structures that I never had the opportunity to do.
"There are girls coming through underage. There was no such thing as rugby in Clare when I grew up, but now there's Kilrush Rugby Club and Ennis Rugby Club.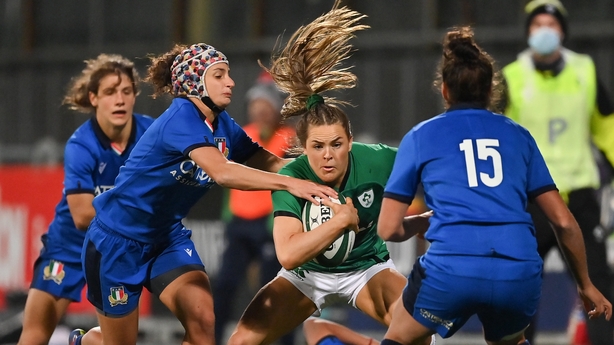 "Us being visible on TV has really helped that and made people more aware.
"We are going to see the fruits of that in a few years.
"Even with the Aviva mini rugby campaign, the amount of times I was getting tagged [on social media].
"It was lovely to see all these girls getting involved in rugby.
"That's what you want to see or messages from dads saying my daughter saw your pink boots and now she wants to wear pink boots to rugby training. It might just be something as simple as that.
"It's the girls wanting to be seen, it's being visible."