With the domestic season easing towards its conclusion before the British & Irish Lions tour, Donal Lenihan and Jonny Holland cast an eye towards the future on the RTÉ Rugby Podcast.
Namely, which young talents should we be looking forward to seeing make more of an impact for the provinces when next season resumes.
A few breakthrough prospects have caught their eye.
We need your consent to load this YouTube contentWe use YouTube to manage extra content that can set cookies on your device and collect data about your activity. Please review their details and accept them to load the content.Manage Preferences
John Hodnett (Munster)
The Cork native has enjoyed underage success at international level for Ireland, being part of a Grand Slam winning under-20 side in 2019 and as he works his way back from a long-term Achilles injury sustained at the start of the season, Lenihan is hopeful the Munster back-row can begin to thrive upon his return.
"Munster, with the way the game is going, are crying out for an out-and-out seven," he said.
"They've been playing a six-and-a-half at seven, Peter O'Mahony has played there a lot this year, Jack O'Donoghue has had a great year, Jack O'Sullivan has played there at seven. To me, they're all six-and-a-halves.
"John Hodnett is a fantastic young player from west Cork, playing for UCC and was on that Irish 20s side that won the Grand Slam a couple of years ago.
"Unfortunately, just as he was sort of feeling his way (into the Munster senior team) - he played in a couple of Pro14 games and got man of the match in one of them, I remember, and was outstanding - he's been out for the whole season.
"Really, if he can come back and play at the level he was at and had another nine months of conditioning, I think he's going to be well worth following."
Dan Sheehan (Leinster)
A couple of years back, Ronan Kelleher emerged to establish himself at provincial level and then internationally at number two and Lenihan sees another Leinster challenger for that jersey in the future.
"In Leinster, I think there's a battle happening at hooker brewing down the road," he said.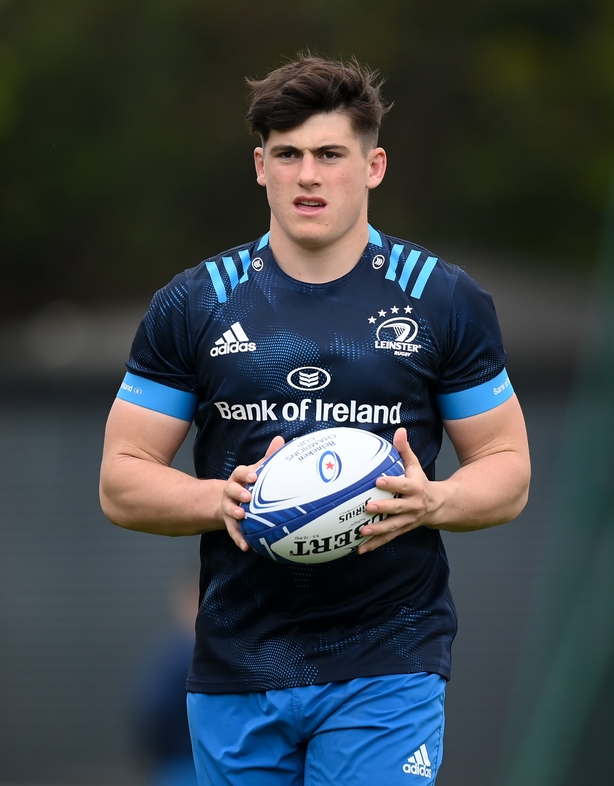 "Ronan Kelleher is obviously the young incumbent there. But Sheehan, the hooker, I saw him playing for Trinity on a number of occasions.
"Every time he seems to play for Leinster, he seems to score a try. He's tall for a hooker - he's six foot two or six foot three but he just seems to add something different.
"There's going to be a battle going on between himself and Kelleher for that number two shirt in Leinster over the next number of years. That will be really fascinating."
Thomas Ahern (Munster)
For his next one, Lenihan named another forward in the shape of a Munster lock.
"From a second row perspective, Thomas Ahern is a player I think with massive athleticism and is six foot nine," he said.
"Again unfortunately I think he got injured at the wrong time and would've got a few games for Munster in this phase of the Pro14 season.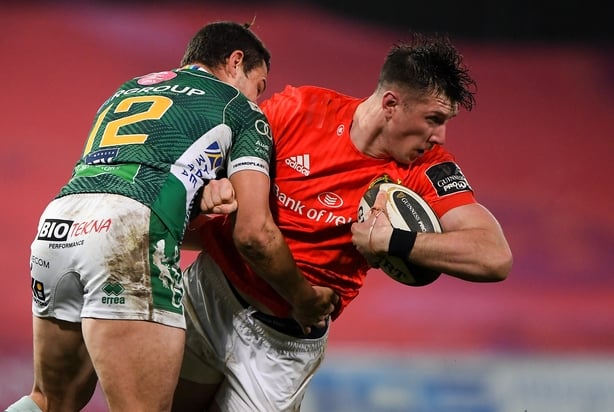 "But also the fact that he could learn so much from the (RG) Snymans of this world. He brings something different. He played in the back three until he was 17-years-of-age. We saw him play for Ireland at Irish Under-20 level and just his ability to offload (impressed me).
"All the primary functions of a second row he can do and he's obviously a very productive lineout operator and a good scrummager but it's the X-factor things that he adds I think could make him a special player and I look forward to seeing him and how he's going to develop next season."
Conor Fitzgerald (Connacht)
One player to have impressed former Munster out-half Jonny Holland is a 23-year-old ex-Munster academy talent that occupies the same position and has been part of the Connacht set-up since 2018.
"Conor Fitz in Connacht played really well the last day (in the win over Munster)," he said.
"He's played quite well the last couple of weeks but I'd love to see him now step up into more and more big games because I want to really see what he's worth.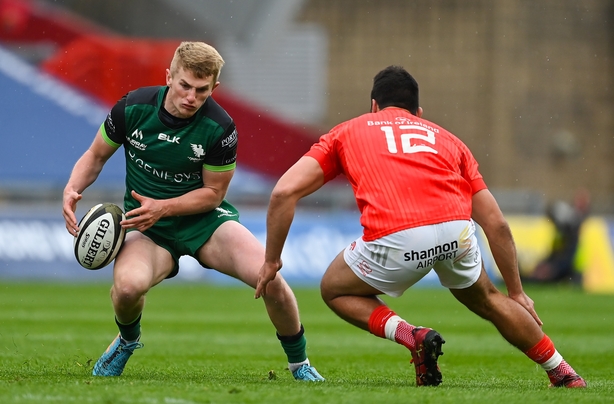 "He was at Munster when I was there and his brother Stephen retired last week so there is a lot of rugby in their family.
"I just want to see how far he can push his career because he's an exciting player. He goes under the radar a small bit but he's got all these skills and he was not afraid to back himself either in taking his try against Munster."
Jack Crowley (Munster)
Last year, at the start of the Ireland U20s' Six Nations campaign, out-half Jack Crowley announced himself with a brilliant individual display against Scotland and he's a player Holland has seen at close quarters.
"Similarly there's an out-half in Munster, Jack Crowley. He's been in (Cork) Con with us so I'm slightly biased.
As @lenihandonal says, Jack Crowley had no right to score that try. What a run. Follow all the action here #rterugby https://t.co/bimE1HRgUt pic.twitter.com/zffUNYhEHk

— RTÉ Rugby (@RTErugby) January 31, 2020
"He's absolutely brilliant, he's got all the attributes. We just need to see it all in one now to come out in games and control games like he can and like you've seen him do at underage level. But I think it's just going to take games.
"There's already massive excitement around Jack so I hope he can get more games. I know there's a battle there - you nearly see Joey (Carbery) as a signing with the fact that he's back from injury and I know we're excited enough about that.
"Then you've got Ben Healy and you're looking at where can we squeeze these three out-halves into the one position. But I think giving (Crowley) some game time, he's got a lot of attributes we'd like to see like getting to the gain line and all that."
Honorable Mentions
Holland also highlighted other talents from across the reservoir of talent that will hopefully replenish the national playing pool.
"Alex Kendellen, he's another guy with massive excitement around him at Munster," he said of the Cork-born back-row.
"But likewise, I think Connacht are doing so well (bringing players through). We're used to Leinster having all these players coming through.
"I think Ulster do develop players quite young. You look at Ethan McIlroy on the wing and they do have very exciting players.
"But if you look at the two lads who stepped up (for Connacht) against Munster last weekend - Niall Murray (second row) and Cian Prendergast (second or back row) - the physicality from them in the second half when Munster couldn't find a breakthrough with all their stars in their team, they couldn't break through that physicality - and some of these young guys stepped up quite well.
"There's a bit of excitement around Connacht in the fact that they're gliding in again under that radar."
Listen to the RTÉ Rugby podcast on Apple Podcasts, Soundcloud, Spotify or wherever you get your podcasts.
We need your consent to load this SoundCloud contentWe use SoundCloud to manage extra content that can set cookies on your device and collect data about your activity. Please review their details and accept them to load the content.Manage Preferences