Leo Cullen was happy to get back to winning ways on Saturday night in Galway after European disappointment last weekend.
Leinster came from behind to record a big win over Connacht in their first match since losing to La Rochelle in the Heineken Champions Cup semi-final.
Hugo Keenan managed a hat-trick of tries as the eastern province ran in eight overall to pick up their first win of the Guinness Pro14 Rainbow Cup.
For Cullen, it was the reaction he wanted after that defeat at the Stade Marcel-Deflandre.
"The first 15 minutes was a little ropey, it's fair to say," he told RTÉ Sport.
"I thought the intent was good this week. We had a very tough review (of the La Rochelle game) when we came back. To go through the pain of getting knocked out in Europe - it's never easy.
"Weathering the storm early on I thought they showed good composure and some good leadership in the group, which is pleasing.
"When you lose such a big game as we did... there was lots of good stuff in the first half. You're 40 minutes away from going to a European final but we don't manage that second half particularly well. We'd all love to have the time back to have another crack at it, but you don't get that.
"It's such fine margins at the top end of any sport really when you're down to the last four teams."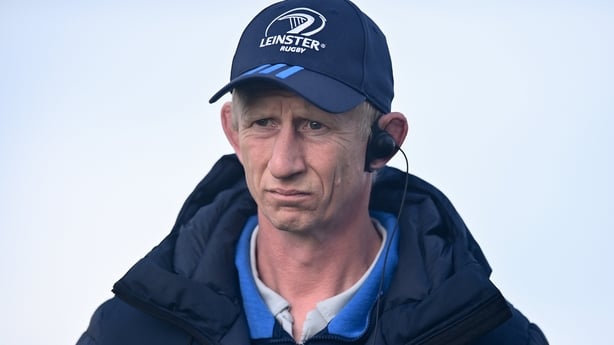 It was an impressive turnaround for Cullen's charges who were 16 points down before they managed to get on the scoreboard. But once they did, they looked like they might score with every attack as they tore their hosts to shred.
And while Cullen had elected to make 10 changes from the side that lost to La Rochelle, he said his team responded well after a slow start.
"We probably lacked discipline in the first 10 or 15 minutes," he admitted.
"That's in some of the decision making as well; it's not just in terms of giving away penalties. We settled into the game well and I thought the forwards showed some good dominance, particularly around the line-out drive.
"That gave us a good platform, which is important. After that I thought the attitude was generally pretty good. A bit disjointed at times in the second half with a lot of substitutions from both teams.
"Good to see Garry Ringrose going in at number 10 for 25 minutes, or so - another string to his bow. We're please with the result. It's been a challenging week but all we can do is focus on the next challenge."
And while four Leinster players were included in the Lions squad announced by Warren Gatland during the week Cullen had a message for his players who had missed out.
"It's such a big thing, the Lions," he said.
"Lots of players in our squad would love to get to that point. It's great for the four guys who have been selected. Everybody else just needs to continue to play well in whatever windows they have and you never know what happens.
"There's a lot of rugby to be played between now and when that plane takes off. Lots of things can happen. All anyone can do is play well and continue putting their hands up."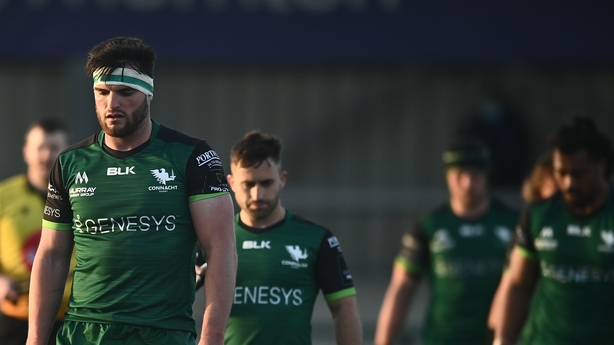 For Connacht, it's now one victory and one loss from their two games so far, with a trip to undefeated Munster to come next week.
Reflecting on the game at the Sportsground coach Andy Friend admitted they couldn't handle some of Leinster's attacking threats.
"14 minutes and we're up 16-0, then we give them access into the a-zone and they were clinical there and managed to score. Every time we gave them access into that a-zone they scored so that's an area we have to to continue to work on and fix. That is a strength of theirs.
"I thought the try before half-time was a real dent. We had belief at the start of the second half but the way they attacked the breakdown - we weren't good enough there, to be honest. So it's really disappointing.
"As soon as we gave away a penalty and they managed to kick into that corner - they're too good there, or at least they were better there than what we were tonight.
"That's something that we know is going to come in spades when we play Munster next week. They're going to attack the breakdown, like Leinster did tonight, and they're going to try to win penalties to kick into the corner.
"That scoreline looks like a flogging, but I don't feel like it was. If we can sort out a few of those things that scoreline is going to be a hell of a lot closer. We didn't tonight, Leinster were by far the better team, and we've got ourselves to blame for that.
"Munster having their second win on Friday they're in the box seat. Last time we played in Thomond Park we lost by three points. We need to make those points up, and a few more if we can.
"We know what's ahead of us."