Rory Best feels stronger domestic league competition is needed for the Irish provinces to be properly tuned up for the latter stages of European competition.
Leinster, who swept all before them in the Guinness Pro14 during the past two seasons, missed out on the Heineken Champions Cup final after losing to Ronan O'Gara's La Rochelle in the semi-final on Sunday, while Ulster were overcome by Leicester Tigers in the Challenge Cup last four.
Speaking on RTÉ's Game On, Best feels a stronger domestic platform than the current set-up, where teams often rotate and rest players, may have benefited the provinces in pursuit of European trophies.
"There is probably an argument to say that they don't get many games where they're put under pressure like that. At the end of the day, their second team coasts to the Pro14 or Pro16 or whatever it's going to be next year and I think there's a real sense now that they need to try and find a way to get better league rugby for Leinster because they're so good but also for Ulster to prepare them for these big moments," he said.
"I think they've got to find a way to get the strongest teams playing against each other. When you look at the Pro14 the last couple of years before we bring the South African teams into it, it doesn't really excite you.
"The first time for a long time was over Christmas. Ulster against Leinster, first against second. It was the full strength team on both sides and you kind of went, this will be a gauge of where Ulster actually are.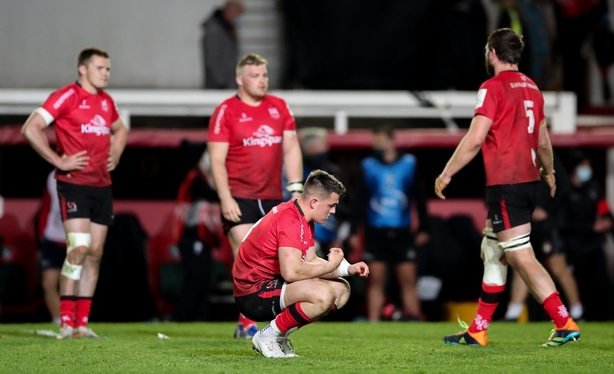 "But outside of that, too often they play against each other with teams rested. Look at that Leinster-Munster game the weekend before last.
"Will the South African teams change that? Only if you can get opportunities where you can play your full team and I think they've got to find a way and for me I would be trying to structure it a little bit differently.
"Maybe instead of having two conferences that they think are equal, just have promotion and relegation across two conferences and saying, 'We're going to play less games but we're going to get our best players (involved) and those games in Conference A are going to be the best examples of our best teams playing against each other.'"
On his own native province's last performance, Best felt Ulster missed a "perfect opportunity" to get their hands on a trophy after the Challenge Cup semi-final defeat to Leicester Tigers.
"It was a game of two halves. They stopped playing and Leicester started playing and really there was a worry before the game that if they get physically dominated at the gain-line that Ulster struggle and that's exactly what happened in the second half," he said.
What did we learn from the weekend's European fare? Donncha O'Callaghan and Rory Best discuss on @GameOn2FM #RTErugby pic.twitter.com/MwmprIXNsr

— RTÉ Sport (@RTEsport) May 3, 2021
"They did just try not to lose the second half instead of just going out and playing the way they played in the first half.
"They kicked a bit too much away and Leicester who had kicked far too much away in the first half started to play and started to run."
He added of Ulster that based on recent big game defeats, "that at the very, very top level, they just potentially get exposed a little bit for not having ball carriers".