Ciara Griffin doesn't believe there is any extra pressure on Ireland to perform after the Ireland team were given elite status ahead of the Women's Six Nations.
A newly formatted tournament, with each team playing two group games and a play-off due to Covid-19 restrictions, kicks off next weekend with Ireland away to Wales in their opening game on 10 April (Live on RTÉ).
With the exception of rugby and Olympic disciplines, most sport in Ireland has been paused.
The Government is due to make an announcement this afternoon about the possible easing of restrictions.
"I think we justify our status with how we perform and how we train and how we are very rigid in our behaviour off the pitch," Griffin said at the launch of the Six Nations.
"We are very strict in terms of restricting our movements, not interacting, [following] Covid guidelines and that allows us to train with that elite exemption.
"So we are just in the position with our sport that we can train with our elite platform and we are going to keep doing that as long as we can and put it the performances in the campaign."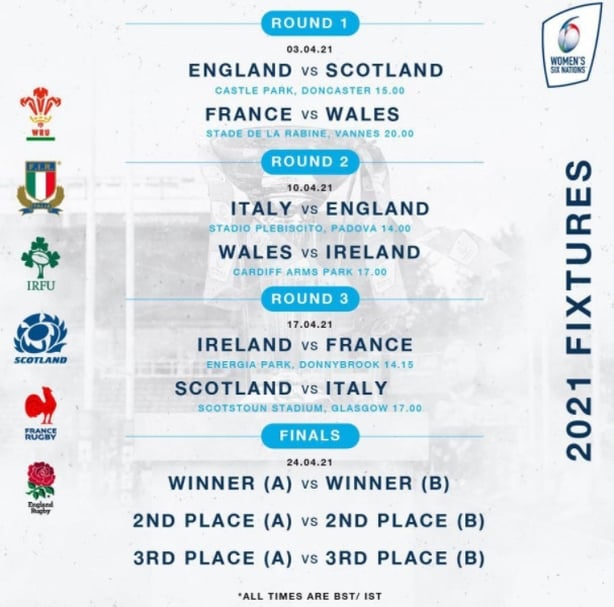 The tournament is usually held alongside the men's event but now has a standalone window with the three games being televised live on RTÉ and the Kerry woman, who has captained Ireland since 2018, says the absence of other sports provides an opportunity for the women's game.
"There's very little live sport on at the moment," said the 27-year-old.
"We're in a privileged position and we have an opportunity to show the country, show the nation what we can do. 
"In terms of extra pressure, I don't think so because we'd go out and play rugby day in, day out if we could so it's just a natural thing for us. So we're just going to go out with our game plan, with our game focus.
"Obviously people will be watching which is great but it won't be an added pressure.
"If anything, we'll be putting pressure on ourselves to put in the performances that we know we can put in. So looking forward to playing the match and for the nation to watch."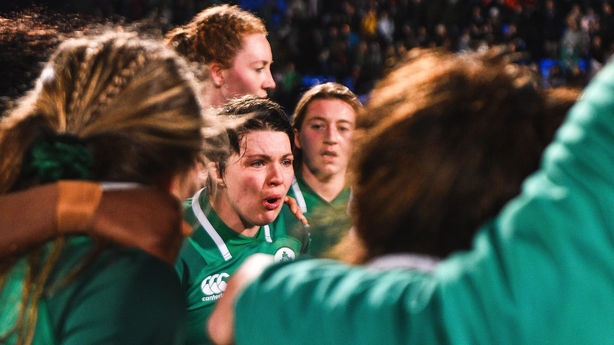 Ireland were unable to complete last year's Six Nations fixtures following a Covid-19 outbreak in the French camp and also had to deal with the cancellation of a World Cup qualifier against Spain that was scheduled in for earlier this month.
"I won't lie, it's been a tough few months in terms of the ups and downs, the uncertainty of matches, playing and not playing," said the UL Bohs back row, who has 33 Ireland caps. 
"What's great for us is that we have matches now, we have a match in less than two weeks. 
"The girls have been phenomenal, I can't commend the girls enough, they're the most resilient and dedicated group you will ever meet.
"Their commitment to the jersey is second to none and we can't wait to go out and show all the work we've done behind the scenes. 
"We can't wait, we've been champing at the bit now for nearly six months waiting to play.
"A lot of work has been done in camps as a group, we've had over 20 camps, 60 pitch sessions, so we want to get going and play a Test match.
"We've very happy with our preparation and all the work we've done, now we want to take to the field and play."