Sporting bodies around the country are awaiting guidance from the Government on whether a return to activity is possible in the coming weeks.
The National Public Health Emergency Team met yesterday to finalise recommendations in relation to the possible easing of public health restrictions.
The recommendations from that meeting were discussed with Government and the Government's Covid-19 Advisory Group on Monday night.
The Cabinet meets this afternoon to identify what restrictions might possibly be eased next month.
It is expected to adopt a plan that would allow more outdoor activities for people from the second half of April onwards.
This includes the likely return of children's sports training, senior inter-county training, along with recreational tennis and golf at that point.
It is hoped that possible easing of restrictions could allow children to return to non-contact sport training in pods - even if that is not until the latter part of April.
But the build-up to the meetings was peppered with concerns that the number of new daily cases is increasing.
The five-day average of cases stands at 620 while the number of new cases has been over 600 for five of the past six days.
Caution regarding easing of limits was again expressed by public health officials last week and those concerns still abound.
However, with regard to the resumption of outdoor activity specifically, there is some optimism.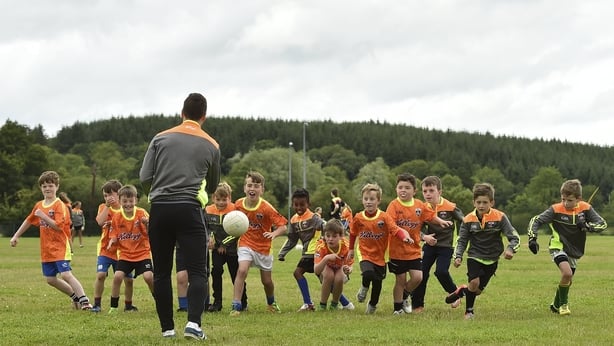 For the GAA, having children resume non-contact training in pods of 15 or less would be extremely significant.
Cúl Camps were run for 71,000 children nationwide last year with just one Covid-19 case (indirectly) stemming from those camps.
A return to inter-county activity in the south could nicely align with the six counties' proposed return date of 12 April, which must first be signed off by the Northern Ireland Executive.
GAA officials are understood to have a number of plans in place ready to adapt to whatever guidance Government offers and, ideally, a revised, regionalised and compacted Allianz League, to be completed over five weekends, would kickstart the county scene in early May.
From there, inter-county championships could run, starting with the provincial campaigns before the All-Ireland series. The remainder of the year could see the club championships completed.
Additional reporting by Mícheál Lehane