Irish rugby has made its first major mark under Andy Farrell after beating England at the Aviva Stadium during a dramatic weekend of Six Nations action.
From an Irish perspective, the 32-18 victory had everything. Control at half back, a solid lineout, dominant scrum, standout performances and ingenuity in attack, you couldn't ask for more.
One of the most encouraging things from Ireland's point of view is that again we had consistent performers on view. Robbie Henshaw was outstanding, as he always is against England, Keith Earls showed his magic, Tadhg Beirne continued his unorthodox dominance and Tadgh Furlong was sensational.
Conor Murray controlled the opening quarter so much that Johnny Sexton was allowed to direct and control without being the focal point of the whole game. Sexton kicked his points and controlled his team but it was the impressive ability to take the space in front of him at the tackle line that made all the difference to the Irish attack.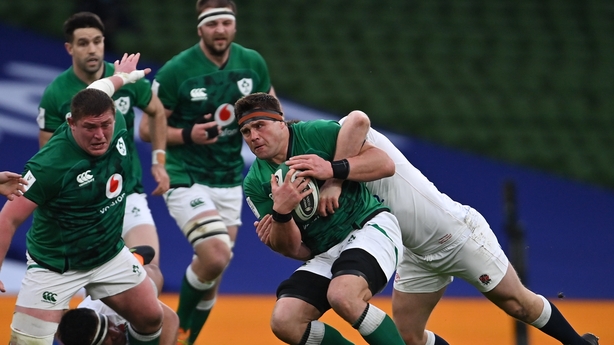 However, when all was said and done, all eyes were on CJ Stander. Fifty-one test matches later and he has officially hung up his boots to return to his family in South Africa.
I must admit, when I heard the news last week, I went through all the stages of grief and mourning. Like everyone else in the country, I was in complete shock, and questioned the merits of his decision to leave at this time.
I knew somewhere in the logical half of my brain that I could understand the decision of a man who has put his body on the line for Irish and Munster rugby many times over the last nine years. Yet, none of my reactions were rational.
I felt hurt, angry, confused. Yeah, what an overreaction to a guy retiring from a professional sport, but that's the kind of influence that Stander has had on Munster and Irish people. It is possible that I felt like CJ isn't allowed to retire fit and healthy on his own terms. That's not how it goes. I retired with a battered hamstring and a damaged ego, loss of identity and a longing to play the game. Why is this guy just doing it for no reason?
It's absolutely not for no reason. There's more to life than rugby and that's hard to hear for anyone still playing the game, along with those who follow closely and idolise the players. You don't want anyone involved thinking that the game is disposable and these public heroes can go off and do something else at the drop of a hat. They're supposed to be passionate beyond belief, hang on in there until the door is closed from the other side and they're out of contract, out of options and desperate for their next opportunity.
I've always respected friends of mine that have stepped away from the game when they could have fought for another contract and kept 'the dream' alive. So why should I feel any different about CJ?
Probably because of what Irish rugby provided for him, but more importantly, what he gave back to Irish rugby. There'll be talks of Ireland having a healthy production line of back row forwards. Caelan Doris might have better rugby skills than CJ, Will Connors is the chop tackling juggernaut and Josh Van Der Flier is the line speed guru in defence. Jack Conan is possibly more athletic, as we saw with that overthrow and offload to Keith Earls. Scott Penny, Gavin Coombes, Jack O' Sullivan, Paul Boyle etc.
"It's tough enough to focus on your own job, whereas CJ does that and still has the energy to encourage others to do theirs"
None of them can do what CJ has done. The robustness of the 51-time capped back row was exemplified in that explosion of power running into Vunipola, Curry and Genge. He came out the other side smiling, impressed with the collision. Curry went away holding his shoulder after outnumbering CJ 3-1. And CJ has done that time and time again, no matter what jersey he put on.
There were always disgruntled fans asking for more. You can't ask for much more from a guy who played 51 tests in five years with an average of 16 carries and 10 tackles per game. His robustness won't be beaten. His ability to put his hand up for the one-metre carries into a three-man gang tackle, that's going to be difficult to replace.
I remember when CJ came over to Limerick. I didn't know who he was, yet when I got to train with him, I wanted to impress him. I can still recall sending CJ through a gap between two defenders, and another where I followed up on the outside to receive an offload from one of his rampaging runs. I'm not sure why those things stand out, but he was the star of the show and I was connecting with him. I felt like I was going up a level because of him.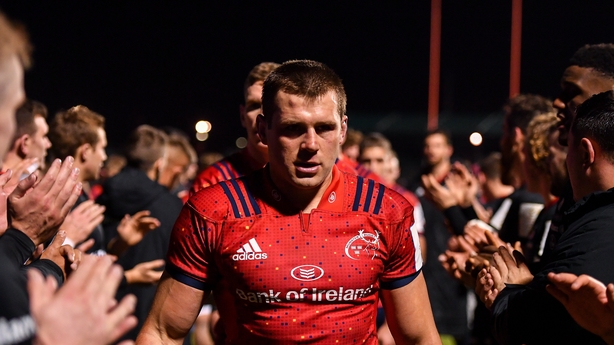 His passion and work ethic has been followed closely on the Sky Sports player mic which really sums up the way he played. It's tough enough to focus on your own job, whereas CJ does that and still has the energy to encourage others to do theirs. The in-game chat is miles apart from his quieter persona off the pitch, quiet and unassuming but somehow still central to all that's happening.
People bought into CJ because he bought into them. He bought into the Irish jersey, he sang the national anthem like the other Irish players and he committed himself to the whole process, all while being a gent and a nice guy.
Personally, I thought it would be fitting to give it two more years, which would finish out the World Cup cycle and he can go home to his family at 33 with a career that was maximised. The frustration in hearing the news was because we didn't want him to finish up.
But why do I get an opinion on what he does next? It's his life to live, his decision to make and his family that he wants to be with. It's not my decision, or anyone else's decision, other than CJ and his family.
We treat players like a commodity all too often. Like we somehow have a say in what they do because they wear the crest of the team that we love and support. This time it's CJ's turn to do what's best for him and we must support him in his future endeavours.
What a career. All the best, CJ.