Former Ireland international believes Paddy Wallace any signs of evolution in the team's style under Andy Farrell are not fully evident.
Ireland's defeat to France on Sunday marks the first time an Irish side has lost the opening two games in the Six Nations era.
Consequently, dreams of winning the championship have been extinguished already, but also under scrutiny is whether there has been any progress stylistically amid disappointing results.
"There was a lot of talk after the World Cup that Ireland needed to develop their style of play," he told RTÉ's Morning Ireland.
"They were found wanting against a really exciting Japanese team. That evolution hasn't really occurred yet.
"I think given the Covid restraints on Andy being able to put his stamp on the team, he hasn't really had a great deal of time with the squad and it's a couple of weeks here and a couple of weeks there, it's very hard to see that evolution.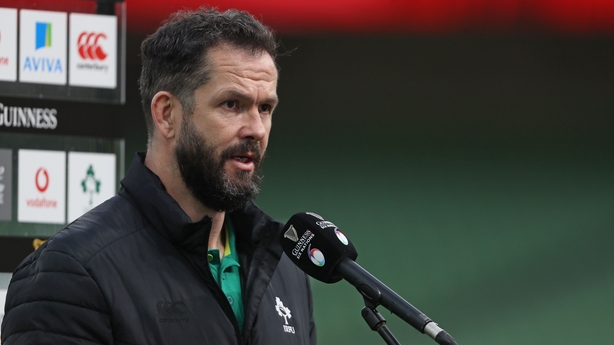 "At the moment, you can see it in the stats of yesterday's game. The offload count 11-3 in France's favour really sums it up because Ireland had more possession, France had to make more tackles.
"Ireland had an extra 40 carries and from those 40 carries, they're still almost 10 short on the offload count. That would be the worry, their ability to promote the ball and play with a bit more flair and get on the front foot is a wee bit lacking in comparison to the French, certainly yesterday."
While Ireland did ultimately run Les Bleus close a week on from losing to Wales by five points when reduced to 14 players, Wallace added that the factor of missing key players on Sunday makes it difficult to come to a definitive judgement about where the side is at.
"Signs of progress? It's very difficult to judge given the bare bones almost of that Irish team going out against a team that I picked to win the championship - the French who seem to have really got their act together," he said.
"Ireland just came up short in the end. Their attritional best just wasn't enough to beat the French who are able to produce moments of magic and a wee bit of x-factor seemingly as and when they needed it."