The women's Six Nations kicks off two months later than usual and follows a different, more condensed format in 2021 but Ireland winger Eimear Considine is happy and eager to see the competition going ahead in difficult circumstances.
With the World Cup still scheduled for New Zealand in autumn, and with a number of teams, including Ireland, required to go through qualifiers to book their place in the competition, a delay to the Six Nations was the last thing the fixture organisers needed.
Last week, it was confirmed the competition will begin on the first weekend of April, with the six teams this year broken into two groups of three, from which the two top spots will compete for the Six Nations title. A third/fourth place playoff and a wooden-spoon decider will take place the same weekend as the final.
"We're just looking forward to games," Considine told RTÉ Sport
"It's great to finally have dates in the calendar and have something to train for. It's a long season just training. I think we have had 18 or 19 camps with no season in mind so it's pretty tough to stay motivated.
"Even this weekend, having the fixtures announced, there's such a bite among the team and there's so much more competition when there's jerseys up for grabs.
"It really does change everything. It was great to be back in. Obviously, the format is different - we're happy to get games played.
"Let's just hope that it is something that's just this year due to Covid."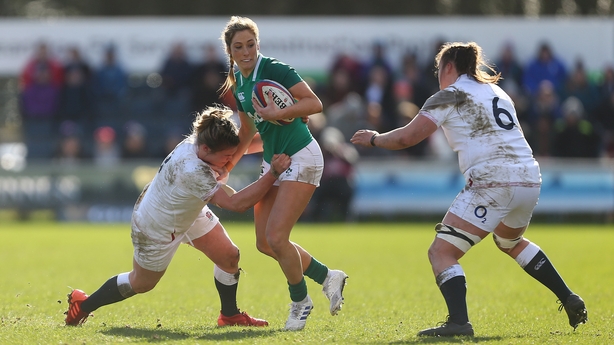 With the men's competition still going ahead in its usual early-Spring slot, did Considine feel put out that the women's event couldn't be run off at the normal time?
The former Clare Gaelic footballer was philosophical about the situation, noting that their status as amateur players made the arranging of the tournament tricky in the current environment.
"At the end of the day, we are amateurs. We have to be real about it. We all have jobs. It's high-risk environments that a lot of us are in. We have girls that work in ICU.
"You have to take that into consideration, realise that it's the men's livelihood. We don't fill stadiums.
"Financially, the men are the ones that do that. They bring in a lot of the revenue. You have to be realistic and realise that these are unprecedented times."
Considine does see both the pros and cons of detaching the women's Six Nations from the men's schedule, ultimately feeling the benefits would outweigh the negatives in terms of garnering more media coverage.
"The positive would be that it's a standalone fixture and the women would get a lot more coverage.
"The negative then is that people often watch the men's game and then roll over to watch the women while they're there. When the French come over for the men's, they're phenomenal and they're always heard at the women's game. The same goes for when Irish fans travel if our games happen to be close by to the men's game.
"It'd be warmer weather for sure, so that's always a good thing. But look, I think from a media (perspective) a standalone fixture would be a positive that would benefit women's sport."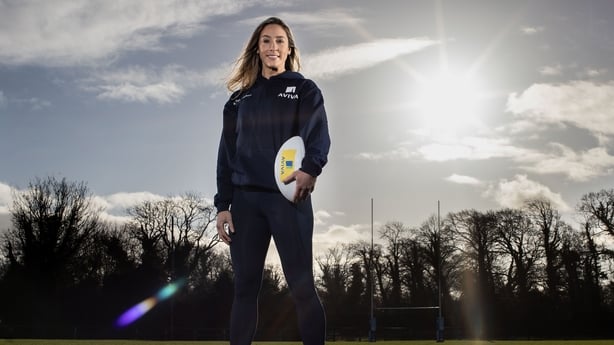 While the dates for the Six Nations have been nailed down, the World Cup qualifiers remain a source of uncertainty.
"I think they've pencilled them in for March," says Considine.
"The Six Nations is usually in permanent marker but at the moment, everything is pencilled in with an eraser close by.
"We haven't got official dates. We haven't got official venues. We haven't got official opponents. We know that it is very soon. We have something to build towards. It makes training in the cold and the snow a lot easier."
Ireland have been pitched into Pool B in the Six Nations, happily avoiding the hyper-dominant England and leaving a stronger possibility of reaching the final.
Ireland face Wales in Cardiff in their opener before taking on France at home two weeks later.
While the French enjoy semi-professional status and won the Grand Slam as recently as 2018, they have occasionally struggled since, losing to Italy in 2019 and being held to a draw by Scotland in November last.
"Italy beat France so it proves that France are beatable. They're not on the pedestal that some people put them on"
Considine is upfront in admitting that full-time outfit England have enormous structural advantages, which may be hard to overcome, but she is bullish about Ireland potentially topping their pool and giving the reigning champions a crack.
"I suppose last year, our aim was to win our home games. And we did that. We obviously had France and England away.
"But last year, Italy beat France so it proves that France are beatable. They're not on the pedestal that some people put them on.
"Yes, they're semi-pro, yes they're a good team. But Scotland showed at the weekend with a good defensive system and a bit of heart, you can beat any team.
"England are probably that bit far away from everybody. And I think the fact that their Premiership is ongoing so they have that advantage.
"They've played more games in the last year in England than I've played in the last three years. Because of their club system and getting the practice of playing games, week in, week out, even through Covid.
"They're going out to New Zealand to win that World Cup, we haven't qualified so there's reality as well there.
"But we're capable of beating any other team. Italy and Scotland have proven over the last year - and we had a crack in France last November in a training camp - when you go 15 on 15 you know they're not that far away from us. I think we learned that in that training camp."
Ireland underwent a rather bumpy transitional period in the latter years of the last decade, after the brief glory era of 2013-15.
The 2017 World Cup was a grim letdown, made all the worse by being played at home, and the team's performance bottomed out in the 2019 Six Nations, when they lost four of five matches, only avoiding the wooden spoon by beating the then hapless Scotland.
Considine, however, is confident the team has turned a corner.
"We were doing well last season, a lot of stuff clicked. Our defensive system clicked, we've a lot of experience playing and training together and there's finally some continuity and fluidity in our squad.
"There was a long period of building and transition but I think we've finally got there. I think we have a good squad and it's unfortunate we didn't get to play that French game in November.
"But we'd aim for a second place and really put it up against England. We proved in the Six Nations last year when they didn't score in the second half. Not a lot of teams do that."
Ireland winger Eimear Considine has teamed up with Aviva Insurance to launch the Aviva 'Safe To Dream Team' online skills hub.