In the normal course of events Andy Farrell would have been facing into his first November international series with seven Ireland games under his belt as head coach.
The Covid-19 situation destroyed the global rugby calendar, forcing the suspension of the Six Nations after three games and the cancellation of the tour to Australia, where he would have had time and space to introduce new players and systems over two Tests.
The European quarter-final defeats for Leinster and Ulster may, however, allow him more time with his squad ahead of the final two games of the Six Nations, against Italy in Dublin on 24 October and away to France a week later.
That precedes the Autumn Nations Cup, which will see Farrell's side face off against England, Georgia and Wales, and one of Scotland, Fiji, Italy or France.
Leinster's loss to Saracens, and the nature of it, would have served as a reminder, not that it was needed, of Ireland's losses to the heavy-hitters since the heights of 2018.
Since then Ireland have fallen to sobering defeats to England (x3), Wales and New Zealand, being thoroughly outplayed in those games.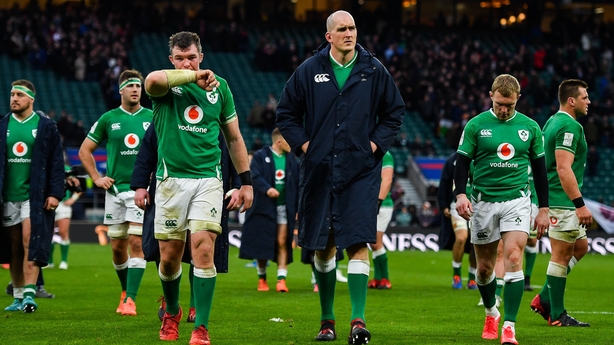 "We have to do something different because other teams have the measure of us now," former Ireland player and manager Donal Lenihan told the RTÉ Rugby podcast.
"At the end of the Joe Schmidt era, for all the fantastic things that he did, it was so scripted the opposition knew in advance of games exactly what was happening, with the exception of maybe a couple of power plays off set pieces and different attacking moves that they hadn't seen before.
"In general terms they knew how that Ireland team played and they knew how to counter it.
"Therefore, you have to continue to evolve and it's fair to say we haven't.
"I bumped into Andy Farrell coming out of the Aviva on Saturday and we just looked at each other, smiled and said 'Jesus, the scrum'.
"Course, I'd forgotten his son [Saracens suspended out-half Owen] as playing in that World Cup final [where England were scrummed off the park by South Africa].
"I said we've seen it before, Yokohama."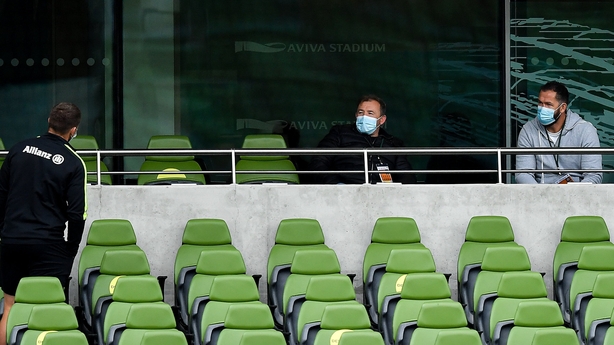 Farrell's reign got off to a solid start with home victories over Scotland and Wales but the sobering defeat to England at Twickenham dragged up a familiar failing.
"We only spoke for a minute or two but there's no question in my mind that he is fully aware that Ireland have to move on, have to have a different approach," added Lenihan.
"I think he showed elements of that in the three games Ireland played. The difficulty for him is that he's back to firefighting.
"Ireland play six games in a row now and he'll have very little time with them to impose what element of change that he had [tried].
"I don't think the Ireland squad have been together since the game with Italy was cancelled [in March] with all the Covid issues.
"You can't expect him to press a button and change Ireland's approach in two or three training sessions.
"The only time you can affect real change is when you go away on a summer tour and you have time to put the building blocks in place for what's coming down the line."
Listen to the RTÉ Rugby podcast on Apple Podcasts, Soundcloud, Spotify or wherever you get your podcasts.
We need your consent to load this rte-player contentWe use rte-player to manage extra content that can set cookies on your device and collect data about your activity. Please review their details and accept them to load the content.Manage Preferences