Irish rugby was dealt a bit of a blow over the weekend with both remaining sides in the Champions Cup losing out to Saracens and Toulouse respectively.
Losing in a cup is always a tough way to end your season; there will be question marks over certain players and trial by social media, but you don't become a bad player or a poor team overnight.
Normally at this end of a season you are up against stronger opposition that will exploit your faults to the maximum.
Leinster weren't really hitting their stride in the last few weeks. Their aerial defence was exposed a number of times, yet they persisted with the same personnel against Saracens, who are known for their use of the aerial competition to disrupt their opposition.
Mark McCall's side were hugely successful with their tactics. They got in the air and forced knock-ons from Larmour similar to Munster in their first meeting with Leinster upon their return after lockdown.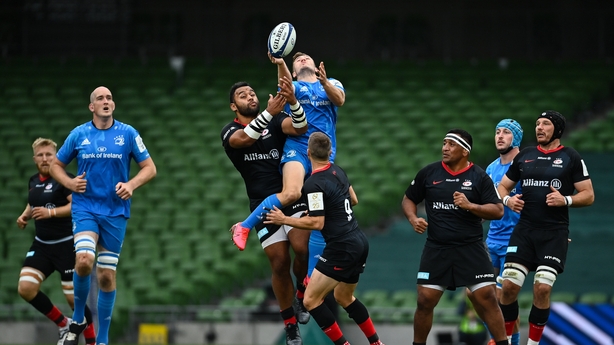 Unlike Munster, Saracens were able to stop the Pro14 champions on the tackle line for long spells in the first half as they built their lead. Not only did they stop Leinster from playing, but they also won penalties in kickable positions.
Frustratingly for Leo Cullen, his team were operating in a very un-Leinster-like way. They gave away silly penalties in the ruck and compounded their own errors.
Scrums resulted in penalties, sometimes in quick succession. We saw these back-to-back penalties in the games against the other provinces too, but they weren't made to pay for it because of their dominance against Munster and Ulster.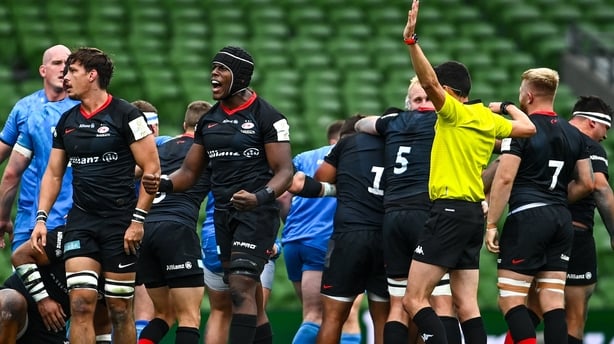 Again, it was unlike Leinster to concede at a crucial juncture in the game just before half time. Mako Vunipola had a very subtle bump on Will Connors, who couldn't catch up with Alex Goode on the inside channel for the offload from Duncan Taylor. The stand-in Saracens out-half sold Larmour a dummy to free himself further and cross the line for a vital score.
Usually, it is the men in blue that find a way to score during these crucial periods, similar to the Crusaders, who they had linked up with during lockdown.
We've seen spirited Leinster fight-backs before and they certainly made a good go of it. They began to win the gain line and continue to create scoring chances.
The visitors found it increasingly difficult to keep them out after the break, but Leinster just couldn't create enough to claw back the lead.
Unfortunately, it wasn't a similar story in Toulouse for Ulster.
The Top 14 side are able to open up a game in a split second and despite starting that way with a Cheslin Kolbe try, it took them the rest of the half to repeat the effort, again on Kolbe's wing to wrong foot Jacob Stockdale.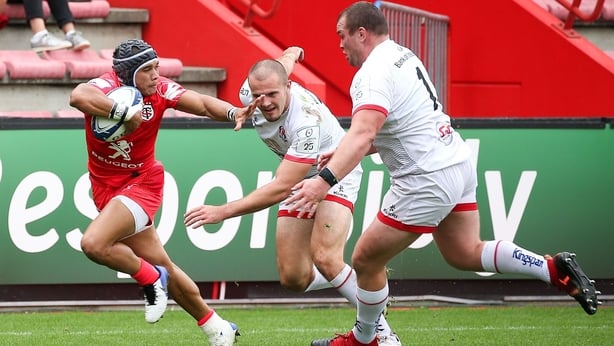 Toulouse missed a few opportunities in an otherwise stalemate of a first half, but kicked on with three more tries and generally controlled proceedings throughout.
It was tough for the visitors, who were really hitting their straps just before the enforced break towards the end of March. All of a sudden they are back to square one and seen as a side transitioning through a development phase because they didn't finish the year with silverware.
Ulster competed in the league final and fought hard in France in the knockout stages of the competition. By no means is that what a poor season looks like, but they will feel that they left a very positive position in March slip away.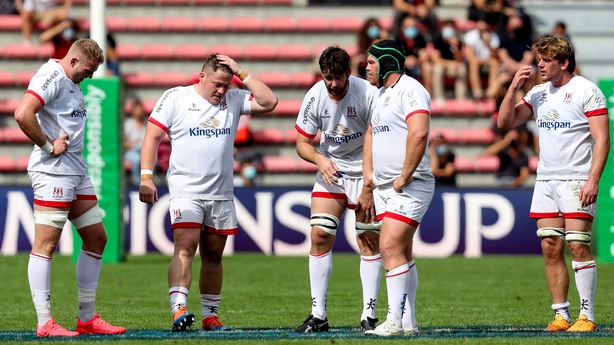 As a player it's hard to get over the losses. They will need to wait another few weeks before they attempt to rid themselves of the demons that you develop through losing in a sport. Unlike other years, this will be a faster turnaround and they will be back in action much sooner, but the pressure remains.
With the resumption of the Six Nations only a few weeks away and Irish squads to be named, there is more food for thought for a number of players. Guys like John Cooney, who was challenging for a position back in March but has now lost a bit of momentum in his claim for a starting berth.
The good news for him is that others haven't put their hand up either. The competition for places elsewhere is alive, but maybe not in the positive sense.
Small moments swing big games and it doesn't necessarily mean that your approach was wrong
When you lose everything gets questioned. Do Leinster need to find a different way to play or was it just not good enough on the day? Did Saracens simply have a stronger set piece and aerial ability?
You have to reflect on whether your approach was good enough.
Small moments swing big games and it doesn't necessarily mean that your approach was wrong. However, it might mean that certain teams have worked you out and if you turn up the next year with the exact same game plan and mindset then you'll more than likely get the same result.
It didn't help that Leinster were without Tadhg Furlong, their cornerstone in the scrum, but in saying that, the team that goes on to win the tournament either gets very lucky with how they avoid injuries, or they plug the holes with the next best and find a way to win.
It's been five years since an Irish team hasn't been in a Champions Cup semi-final. Winning breeds more winning and the experience with knowing how to win at club level has to have an impact on the national team.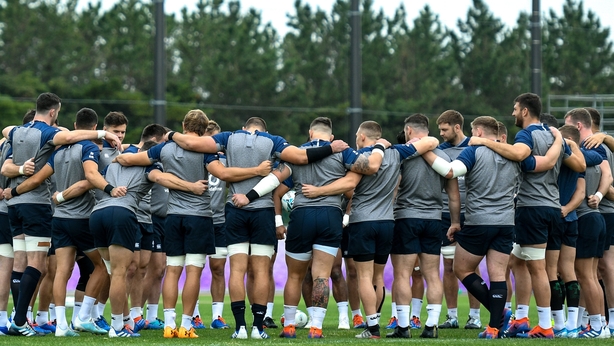 In the last number of years, trophy-collecting Leinster had been the driving force in the Irish set-up. The confidence involved in knowing that you're good enough to go out and win is crucial when you get to a dark place on the pitch.
The belief that it instils in you can make the comeback work. Any other team besides Leinster probably wouldn't have fought back so well against a dominant Saracens side but they gave themselves too much to do despite the valiant effort.
Maybe it will give the national team a clean slate to build on and implement positive changes
Leinster players will probably still make up the majority of team selections when they get back to Irish camp, but this exit will be somewhat of a leveller. They still have a league trophy under their belt and it will stand for something, but the group will be hurting going into national camp.
Maybe it will create a new hunger, if the World Cup hasn't already done that. The measure of a team is their reaction to their shortcomings.
Most of Irish rugby should be hurting at this stage. Maybe it will give the national team a clean slate to build on and implement positive changes.