With all that has been going on, it might be easy for some to forget that Ireland still have unfinished business in the 2020 Six Nations.
And while the pain of the last outing – a brutal 24-12 defeat to England in February – was raw at the time of the initial shutdown, events since, and a general reassessment of the importance of sports results in the pecking order of life, will have helped to ease the hurt.
But as things trend towards a new normality in the sporting world, organisers must figure out where and when Ireland's two remaining games – originally Italy at home and France away – can take place.
There are Guinness Pro14 interpros on the horizon at the end of August, Champions Cup quarter-finals for Ulster and Leinster in mid-September, and the possibility of an extended international window in October-November-December covering the autumn internationals and the remaining Six Nations games, which also includes Italy v England and Wales v Scotland.
An announcement was expected last week but that was put on hold as shareholders work out a plan that would work for the European nations plus the tourists, who were due on these shores.
Ireland were to host Australia, South Africa and Japan in Dublin, while New Zealand and Argentina were also scheduled to play in the northern hemisphere. 
Needless to say, everything is dependent on the coronavirus pandemic staying manageable and reticence on behalf of organisers is understandable.
But there is the possibility that Andy Farrell's side could end up with six games in six weeks if one of the mooted plans is given the go-ahead.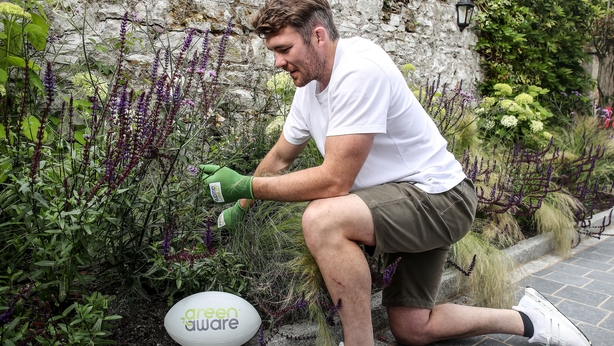 "There's still a lot of chat going on. The Pro14 date is the only one we've been given to work towards," said Ireland back row Peter O'Mahony about the uncertainty. 
"With regards to international stuff, I can obviously say I don't know whether they've been concreted in or not.
"They're probably still a little bit far off to be given the proper green light. Everyone is very hopeful that rugby will resume as soon as possible." 
Ireland's game with Italy had already fallen foul to the pandemic before word came through that the France game was also off. Badly needing to flush the Twickenham mess out of the system, Ireland were instead left to stew.
"Yeah, look, it was a tough way to go, preparing for a game all week and all of a sudden you had nothing," added the 30-year-old, who is a GreenAware ambassador.
"It was very strange but, look, these things happen. 
 "I was happy with some aspects [of my game]. There's always lots of stuff to work on in my opinion. 
"It was a pity to go out with the way we went out in our last game because I think we're better than that. That was probably the thing that hurt the most. 
"Hopefully we'll get a chance to get back out there, some of us certainly will, we don't know who yet but we need to put that last performance right. 
"I think [six Tests in a row] will be challenging from everyone's point of view, players, even coaching staff with regard to I don't know how many games you can back up like that. 
"There's certainly some guys who can play six, 80-minute games on the bounce no bother, but there's probably other guys who will not be able to do that. 
"It'll be a challenge for everyone to get that balance right, I suppose, if something like that comes around." 
For now, O'Mahony, a Lions Test captain in 2017, and his Munster team-mates are preparing to face Leinster in the Aviva.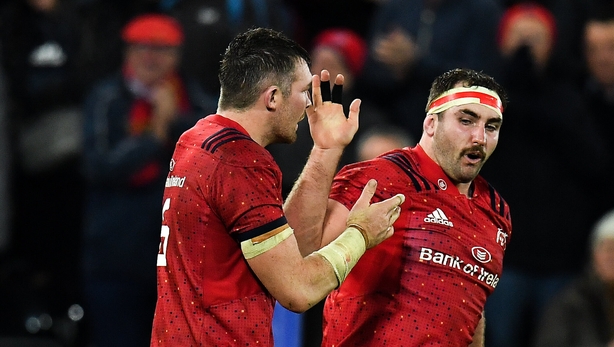 Available for the 2011 Pro12 winners is James Cronin, the prop having served a one-month ban for failing a doping test after the province's Champions Cup draw with Racing 92 in November.
It was a topic O'Mahony touched upon but was reluctant to elaborate on whether or not his side had learned any lessons from the review undertaken into the circumstances of the failed test. 
"Look, James is well able to look after himself," the Cork man said of 29-year-old Cronin, who has three Ireland caps
"He had that to sort out and that was up to him really. It wasn't really up to us to get involved.
"That was his own gig and he needed to sort that which he has done and that's pretty much that."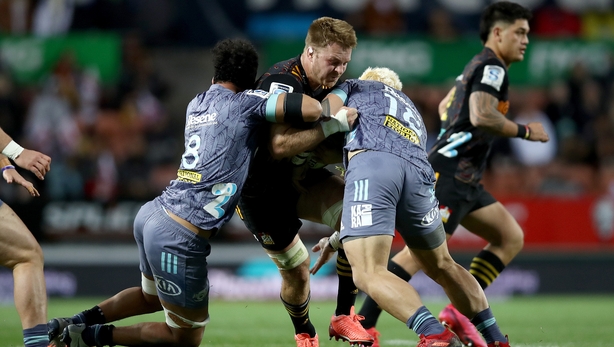 In the absence of live rugby nearby, O'Mahony, like many others, has been tuning into Super Rugby Aotearoa in New Zealand.
The 67-cap Ireland forward understands how those not used to rising at 4am for their fix of southern hemisphere rugby might mistake it for a different sport.
"It is a different brand almost at the moment," he says of the fast-paced, off-loading and free-running rugby on display. 
"It's certainly very good to watch, it's entertaining. But then you go and look at the All Blacks and they're certainly very entertaining, but they do a lot of the very basics very well. 
"I know there's been a lot of time off but some of the lineouts are struggling, some of the set-pieces are struggling a bit with regards to accuracy.
"That's more than likely down to the break we've had, but it's certainly a different brand at the moment. 
"But when it comes to international rugby and big games, they're excellent at the basics as well as the flair."