Ireland head coach Andy Farrell says he saw "good signs" of development from his team as they put in an improved performance to beat Wales and make it two wins from two in the Guinness Six Nations.
Ireland secured a bonus point as a four-try showing sealed a 24-14 victory at the Aviva Stadium and means Farrell starts his time in charge with back-to-back wins.
"I think it's a good place to be. Two from two and still plenty to do," he told RTÉ Sport.
"I thought it was another gutsy, gritty performance. First half we created opportunity after opportunity and we probably didn't convert as much as we possibly should have or could have.
"I suppose Wales going into half time with that strong wind behind our backs would have been pleased.
"How we managed the second half, I thought our defence was superb, our set-piece tightened up and when we had to be, we were more clinical. That was pleasing.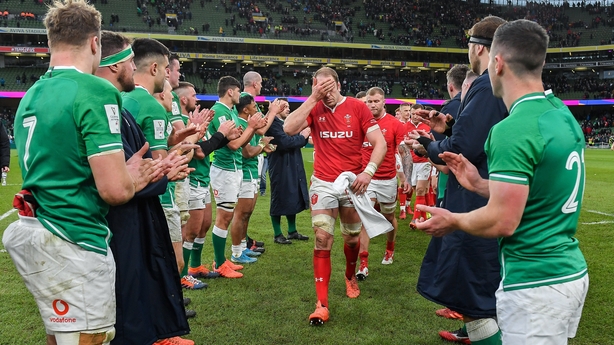 "But there are some good signs of what we're trying to do. I've just said to the boys in there that it's a great place to be, knowing what we're trying to achieve and we're nowhere near that yet."
He added that he saw an improvement compared to last week's win over Scotland.     
"If you've got a foundation like that, you can build massively," Farrell continued.
"I thought we got our balance right between physically being ready and being calm enough in our heads, especially in the first half."
Farrell expressed satisfaction at the trajectory of the team as he instills his game-plan.
"The things that you're working on, it isn't going to come to fruition straight away," he said.
"But what you want to try and see is a bit of fight and we're certainly seeing that over the two weeks and it puts us in a great place to keep building."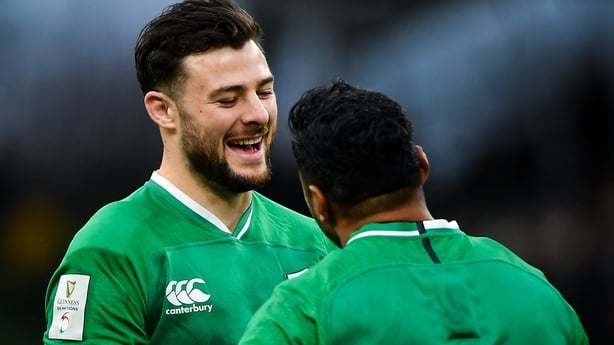 Robbie Henshaw, meanwhile, failed his initial head injury assessment and will go through the return to play protocols, Farrell confirmed.
The centre was replaced by Keith Earls in the 45th minute of their Guinness Six Nations win over Wales.
Farrell said some players had cramp but reported no other injuries ahead of a two-week break until their next game against England in Twickenham.
Captain Johnny Sexton, who sported a black eye in the post-match press conference, clarified that he had no injury concerns after playing most of the game with a heavily bandaged leg.