The Ireland-Wales fixture has a new leading man this year. It's not before time. 
Realistically, there's probably only so many 'What has Warren Gatland said now?' articles you can crank out the week of an Ireland-Wales game.
The Irish media milked this particular genre for all it was worth and indeed probably a good deal more than it was worth. 
Even in the last couple of years, when late-stage Warren unhelpfully decided to embrace diplomacy in his dealings with Ireland, the 'What has Warren Gatland said now?' story template was deftly altered to 'stuff Warren Gatland has said in the past'. Thus was more content created. 
My own personal highlight was the 2015 Neil Francis 'tub of Flora' business. Prior to that, it had seemed that Irish over-sensitivity about some of Gatland's utterances, as well as his decision not to play O'Driscoll in the third Lions Test, was keeping the whole thing churning. 
The Franno affair indicated that the Welsh were no slouches in the over-sensitivity stakes. As Pee Flynn might have said, they left us standing.
Wales Online turned their guns on Franno like he was the late AA Gill.
Former Welsh lock Tony Copsey - the crowning moment of whose career was punching Francis in a 1992 Five Nations match - suggested that "another slap" might be in order. 
At one point, it seemed like the First Minister might get involved.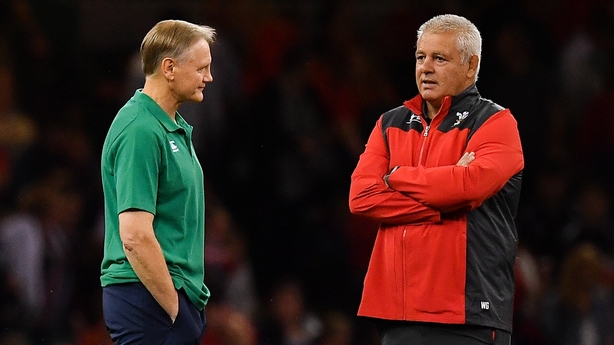 But that era is over. It's thin gruel now with blank canvas Wayne Pivac in charge of the Welsh team. It's so bad we're having to make do with this meta-commentary on the Irish coverage of the Warren Gatland years. 
This Six Nations generally has had a lower key build up than usual, as the casual fan struggles to gee up themselves up for the annual spring jamboree so soon after Ireland's implosion in the World Cup. 
My colleague Michael Glennon previewed the tournament on this website by wondering whether our World Cup woes were connected to our obsession with winning the next Six Nations game. 
Ireland have endured flat campaigns after each of the past three World Cups - in 2008, 2012 and 2016, they failed to win more than two games. The underwhelming win over Scotland has done little to reassure anyone it won't be different this time.
The sizable anti-rugby constituency enjoyed some halcyon days last autumn. Their glee at Ireland's failure was so pronounced and unignorable, it was discussed on every podcast going and provoked bafflement among rugby correspondents in other countries.
Was it simple class war or were the rugby agnostics primarily irritated by the bandwagoners from non-rugby heartlands who were seduced by the hype train in the noughties? Or was it naff marketing? Different explanations abounded.
As is often the case, from the rugby-haters perspective, the Irish team are in a lose-lose situation this spring. If they fail badly in this Six Nations campaign, then they'll happily conclude the team are rubbish. If they win it out, it only further emphasises that they're bottlers who couldn't do it on the really big stage. (To the extent that this constituency accepts that rugby union provides big stages). 
It's thin gruel now with blank canvas Wayne Pivac in charge of the Welsh team. It's so bad we're having to make do with this meta-commentary on the Irish coverage of the Warren Gatland years.
Their club teams may be worse than ever but the Welsh national team enters the new decade in a somewhat happier place. 
Notwithstanding the semi-final loss to South Africa, Warren Gatland departed the stage in triumph in 2019, a lifelong hero in his adopted land. Even his multitude of critics grudgingly accepted that he knew at least a few things about rugby.
Who is Pivac then? The New Zealander has fine coaching credentials and is best known in Ireland for coaching the Scarlets to a Pro12 (as it was then) victory in the 2016-17 season. 
Irish teams tend to dominate the Guinness Pro14, to the point that fans here are fairly blasé about the whole competition (unless some little guy like Connacht goes and wins it), but every now and again, an exuberant Welsh outfit will cut through the local apathy and sweep past all comers.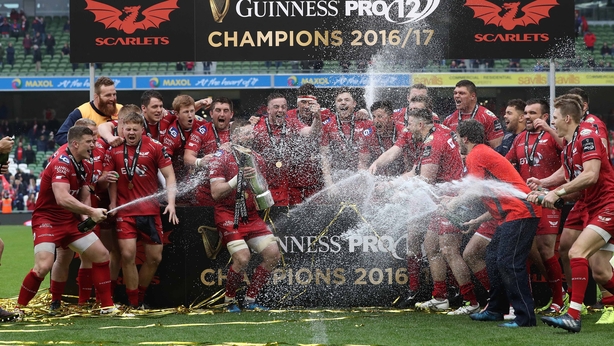 Pivac's Scarlets played some sensational rugby in 2017, scoring six tries as they stunned Rassie Erasmus' Munster in the Lansdowne Road decider.
The following year, Scarlets became the first Welsh side to reach the semi-final of the Champions Cup for nine years, though they were heavily beaten by Leinster in the last-four.
Before that, he won a couple of New Zealand provincial championships when coaching Auckland in the early noughties. In fact, he won the New Zealand Rugby Union Coach of the Year in 2003, national team coach John Mitchell having ruled himself out of the running by failing to win the World Cup. 
Perhaps most interestingly of all, he was coach of the Fiji team who dumped Wales out in the pool stage of the 2007 World Cup, the event which prompted the WRU to send for Gatland. So, Pivac was a central figure in the last pre-Gatland Wales match as he was in the first post-Gatland Wales match. 
His arrival is supposed to herald a change in style. It was hard to fault Gatland on results so his curiously large band of critics instead lampooned him for his team's unimaginative style of play, which was heavily associated with big, beefy centres barging into the opposition defensive line again and again and again and again.
Pivac is associated with a more creative approach but he's promised a gradual change, paying homage to his predecessor's achievements whenever possible. Drawing any conclusions from a home game against Italy is probably to be discouraged but 42-0 is a reasonable day's work. 
It was certainly hard to detect any change in approach from the Andy Farrell-led Ireland as they laboured past the Scots. The main changes thus far are that the exciting Jordan Larmour was finally installed as the leading full-back and the standard margin of victory against the Scots has come down. Prior to Saturday, Ireland's average winning margin against Scotland in the new Aviva Stadium was 18 points.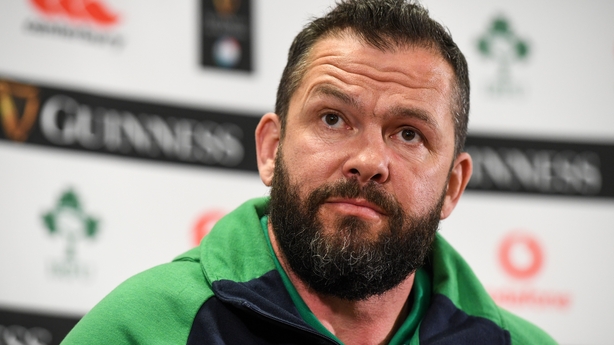 Unlike Gatland, whose history with Ireland and Irish rugby was long and complex and full of Eastenders moments, Pivac has no previous baggage with the country. 
Under his predecessor, Ireland and Wales famously became one of the spikiest match-ups in the competition but the occasional barbs and mind-games may cease now. 
The weekend sees two teams with new coaches, but roughly the same cast of players, poised uncertainly on the edge of a transition period, in some respects unwilling to take the plunge. 
The days when it was wise to tip the away team in the Ireland-Wales match are long gone but the hosts don't appear flush with confidence at the present moment.
An energising victory over one of Ireland's stiffest rivals could change the mood, igniting the public's interest and opening up a range of possibilities. 
Defeat would probably signal another disappointing post-World Cup Six Nations, with trips to Twickenham and Paris against a rejuvenated France to come. 
Follow Ireland v Wales (kick-off 2.15pm) on Saturday via our live blog on RTE.ie/Sport and the News Now app or listen live on RTÉ Radio 1's Saturday Sport. Highlights on Against the Head, Monday at 8pm on RTÉ2 and RTÉ Player.