After an underwhelming World Cup in Japan the murderous mystery of Ireland's failure to produce on the biggest stage has yet another chapter.
The achievements of 2018 hinted that the saga, stretching back to 1987, may reach a conclusion.
Coaches, players, pundits and fans alike all struggle to put a finger on the exact reason why, when it comes to the ultimate test of rugby prowess, Ireland are found wanting, again and again.
Drill down into every quarter-final exit and there is a perfectly valid and sensible reason for defeat on that day: complacency, injury, poor preparation, just sheer bad luck.
To lose six or seven, Oscar Wilde may have said, could be put down to misfortune, but eight? Something is not right.
The dismal record is even harder to stomach when you look around at Ireland's so-called peers.
England have been in the last four five times, France have been there on seven occasions.
Three times have Wales contested a semi-final. Argentina have twice been to that stage, while even Scotland have made a cameo appearance.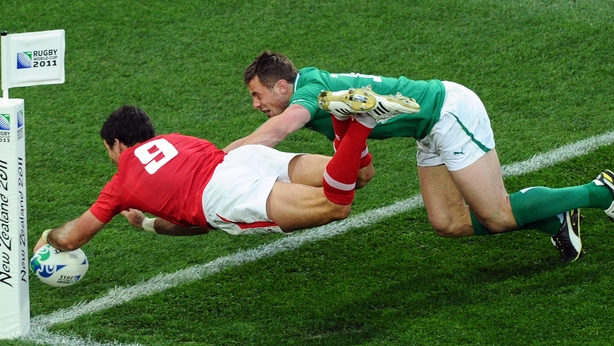 Down south, New Zealand (8), Australia (6) and South Africa (5 from 6 entries) are all regulars past the quarter-final post.
What do these teams have in common that is lacking from the Irish side?
It's multi-factorial, of course, but there is a stark contrast in the sounds that emanate from the camps of the teams that get to these elusive semi-finals with regularity and the noises that come from the Irish camp.
When France named their squad for RWC 2019 some said it was a selection with their home World Cup, in 2023, in mind, more than four years later. (Their original squad for this Six Nations has an average age of 24 with 19 uncapped players).
In the immediate aftermath of losing the World Cup final, Eddie Jones said: "We'll make a new team for the Six Nations and that new team for the Six Nations will be the basis of going to the next World Cup."
Speaking at the launch of this year's Guinness Six Nations new Wales boss Wayne Pivac admitted that he had one eye on the World Cup in four years' time.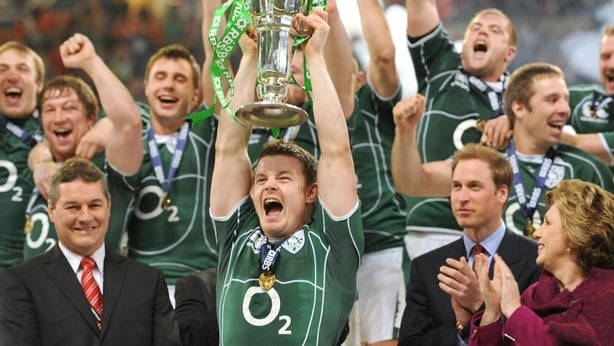 In contrast, former Ireland centre Brian O'Driscoll, who captained Ireland to their 2009 Grand Slam, said recently: "There is no such thing as a building phase in Six Nations, it just doesn't exist."
In late 2017 then-coach Joe Schmidt called the World Cup a "Johnny-come-lately" tournament.
Eddie O'Sullivan, who held the reins between 2002 and 2008, says: "When I was coaching Ireland I was left in no doubt that the Six Nations every year was the benchmark.
"You had to get results in that and if you didn't you were in trouble as a coach. That's a fact.
"The Six Nations is important from a financial point of view, the sponsorship the prize money, the merchandise, world rankings."
A straight question for 94-cap Donncha O'Callaghan, now presenting RTE 2fm's Game On: Get to a World Cup final in four years' time and not win a Six Nations in that period, or one title and another quarter-final exit?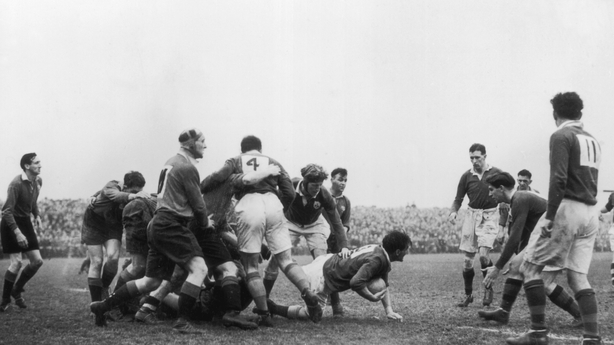 "Can I have this championship this year?" he replies. "Everyone thinks that a generic answer and that it's a fend but it's how you think."
We just have a different mindset about this competition than the others.
Another reason for ranking the annual tournament above all is that Six Nations competition originated over a hundred years ago and there is a natural "emotional attachment", says O'Sullivan.
The opposite, of course, applies for the southern hemisphere teams, whose annual 'domestic' competition was inaugurated in 1996 and therefore lacks the tradition and history of its European equivalent.
"I don't think winning the Rugby Championship stands out as much for those teams," adds O'Sullivan. "They are more likely to take a longer term view around the World Cup."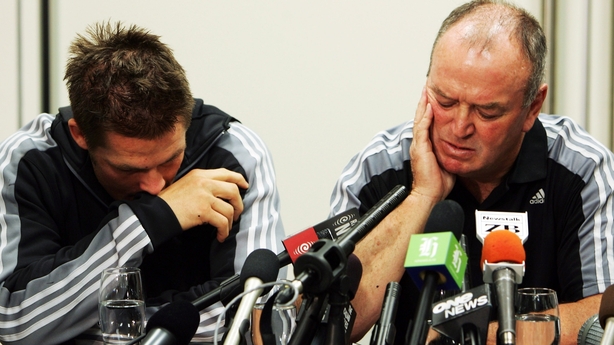 The evidence is there for that theory too. There was a national outcry when New Zealand were beaten in 2007 by France (by two points) and South Africa's coach issued an apology to the "nation" following their 2015 loss to Japan at the RWC. Simply, a different mentality.
There is nobody to blame for that but if South Africa, New Zealand and Australia's main focus is on the World Cup then it's no wonder that England remain the only northern hemisphere team to bring the Webb Ellis trophy over the equator.
"It's an interesting point," says O'Driscoll when asked if Ireland's connection to the Six Nations ultimately affects World Cup performance.
"It's hard to know why can't we get beyond that quarter-final. Is it an attitudinal thing towards the Six Nations? Is that reflective on our World Cup failure? I don't know if it's ultimately linked.
"For some reason we've just not been able to convert it come World Cup."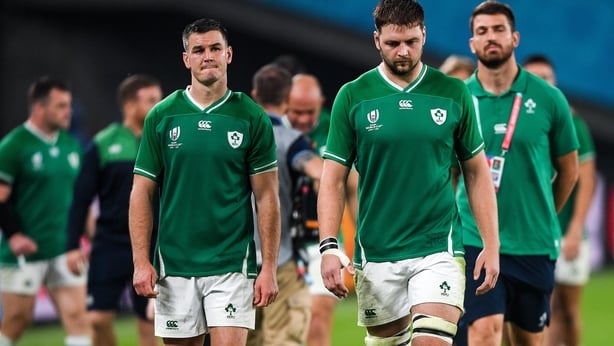 Jamie Heaslip, the former Ireland forward, says: "If we went out and won no Six Nations between now and the next World Cup, and then won the World Cup all would be forgiven. But you can't plan for that.
"You probably have to take it in two-year chunks.
"That's what [South Africa, New Zealand and England] did in the last cycle. Two years or 18 months out they kind of changed it up, got rid of players that they didn't think they were going to do a job."
O'Sullivan laughs as he suggests that there should be a "case study" on why Ireland have consistently failed to impress on the biggest stage of all.
We might never know the answer but some sort of introspection could be useful in trying to understand and eventually make a breakthrough.
#TeamOfUs

Two uncapped players in Ireland match day 23 for #GuinnessSixNations opener against Scotland on Saturday.#shouldertoshoulder https://t.co/HR9f8GKY7R

— Irish Rugby (@IrishRugby) January 28, 2020
Meanwhile, Andy Farrell's immediate concern is to get his tenure off to a winning start against Scotland on this afternoon. That's his be all and end all.
In contrast to France's selection for their game against England, where their scrum-half is 23 and their out-half 20, Ireland's half-backs will be 34 and 37 for the 2023 tournament if they are still in the mix.
And if we are back here in four years' times, after another miserable World Cup, perhaps we shouldn't scratch our heads too hard wondering what went wrong.
The answer might just be closer to home than we think.
Follow Ireland v Scotland (kick-off 4.45pm) on Saturday via our live blog on RTE.ie/Sport and the News Now app or listen live on RTÉ Radio 1's Saturday Sport. Highlights on Against the Head, Monday at 8pm on RTÉ2 and RTÉ Player.