Stuart Hogg says he has apologised to his Scotland team-mates for dropping the ball over the line during their 19-12 loss to Ireland at the Aviva Stadium.
The captain was at the end of a second-half move and looked poised to score in the corner but, after transferring the ball to one hand, dropped it before grounding, ultimately costing Gregor Townsend's side the chance to draw their Guinness Six Nations opener.
"[It was] just a schoolboy error," said the Exeter player at the post match press conference.
"Gutted with how that happened. I can't change what's happened now. I just need to get on with it.
"I apologised to boys. What will be will be and we have to move on. I'm bitterly disappointed to drop ball over the line. We got ourselves into a good position after the forwards' good work.
"I'm so disappointed I couldn't finish it off."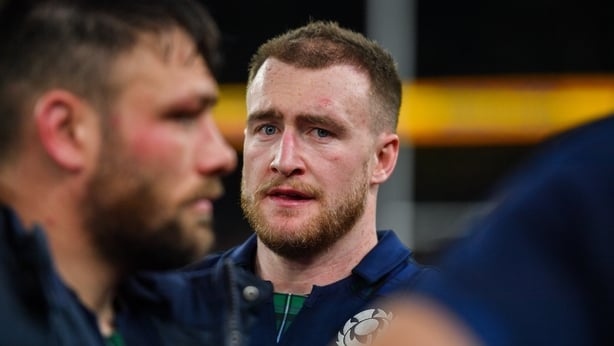 Scotland had been 14-point underdogs but gave Andy Farrell's new side the fright of their lives as they threatened to cause a massive upset and record a first win in Dublin since 2010.
Hogg added: "I'm incredibly proud of the boys. We came across here with a huge task on our hands and we fronted up.
"Our defence stood firm, something we've worked incredibly hard on over the last couple of weeks.
"I'm proud of their efforts. We're bitterly disappointed not to have come away with a result.
"We feel we're in a good place and it's now about kicking on and learning from today come next Saturday [against England].
"The last couple of weeks we've spoken a lot about expressing ourselves and having some fun.
"The boys played with a lot of confidence and ambition, which I loved. We didn't seem flustered at all.
"I felt we were in a very good place and should have won that game.
"We knew Ireland would be physical and they proved that but our forwards stood firm and took the game to them.
"We talked a lot about our discipline and not giving easy penalties away but unfortunately we gave two or three soft ones away which relieved a lot of pressure for them.
"That's something we'll address and make sure we're not making those silly errors again."