Leinster senior coach Stuart Lancaster believes Ireland's new management team, under Andy Farrell, need to put their mark on the national team as soon as possible.
After much promise off the back of a Grand Slam in 2018, which was bookended with a couple of victories against then world number one-ranked New Zealand, hopes were high heading into this year's World Cup.
Ultimately Joe Schmidt's swansong competition ended at the quarter-final stage, with a heavy defeat against the All Blacks, as Ireland remain the only original Five Nations side never to have reached the last four of the World Cup.
It led Isa Nacewa, who previously played under Schmidt at Leinster, to say that Ireland had become too conservative in 2019.
And Lancaster has added that Farrell and his coaches will have to move things on quickly.
"The next step for Ireland is for Andy (Farrell), Mike Catt, Simon Easterby, and John Fogarty to create their identity, and their way of playing," he said.
"They can rely on my support. Those four coaches I know better than anyone really. I'm looking forward to having a conversation with them, and moving forward.
"There's no right or wrong way to win a game of rugby. Leinster haven't got it right, and somebody else has got it wrong."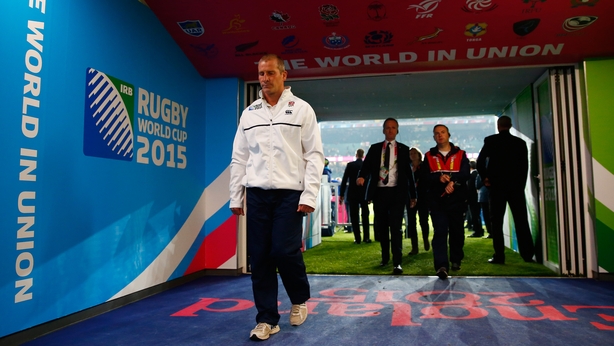 Lancaster knows the feeling of having an underwhelming World Cup.
Four years ago he led his native England as they failed to emerge from their pool in the competition, thus becoming the first solo host nation to fail to make the knockout stages.
But he says that the disappointment in Japan doesn't define Joe Schmidt's time working in professional rugby in Ireland.
"What you need to be successful is complete clarity on what you're trying to do," according to Lancaster.
"In the big tournaments, you need to deliver that on the day. There's no doubt in my mind that Ireland had real clarity in what they were trying to achieve.
"But as I found out in 2015, sometimes little moments go against you, and then you've lost a game you could have won and the whole narrative changes.
"Since my time at Leinster they (Ireland) have had a huge amount of success. 2018, a Grand Slam, obviously beating New Zealand, and Joe's coaching is everywhere I see.
"In Leinster, even the way people greet you, or talk about the breakdown, the way they talk about the detail... that all comes through Joe.
"I think he's got a lot to be proud of what he achieved, and of what he's given to Ireland rugby."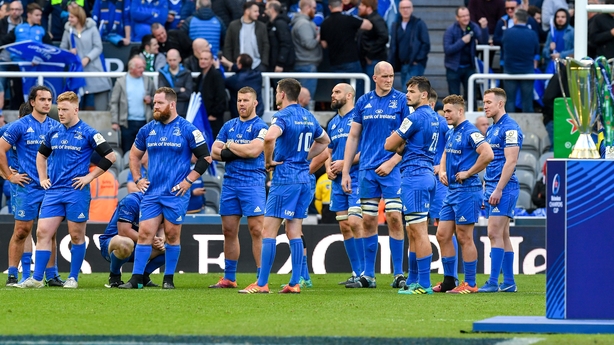 Leinster begin their Champions Cup campaign this Saturday against Benetton Treviso at the RDS.
Last season ended on a disappointing note, as they missed out on back-to-back European titles with a defeat to Saracens in the final at Newcastle.
Lancaster says he'll be trying to get the returning Ireland players back into provincial mode as quickly as possible.
"For me it's getting the boys back into Leinster's way of playing, which is different," he admits.
"It's not better or worse, you just have to make sure they're clear on your system.
"They're all at different stages, because some of them played a lot (in Japan), and some didn't play as much. They're all disappointed not to have progressed.
"I had a chat, and let them talk about their experiences, which then allows them to move on I think.
"They have to turn the page very quickly. If you're sat feeling sorry for yourself for too long, you wouldn't get picked for Leinster."