Peter O'Mahony has noticed one significant change in the Ireland camp over the last couple of weeks.
More and more players are appearing in the team room at approximately the 9pm mark. Why?
"There's a lot more fellahs around after 9 o'clock since Love Island has finished to be honest," the back-row told RTÉ Sport.
"There was only one or two of us left who were the last stragglers after 9 o'clock in the team room - it was desert land. There's a few heads peeking back out now.
"That's put to bed now for another few months."
A 43-man panel is coming out of a gruelling eight-week training camp that's priming Ireland for the autumn's World Cup in Japan.
Having beaten Italy 29-10 at the Aviva Stadium on Saturday, Ireland head for an eight-day warm-weather training camp in Portugal on Wednesday before facing England at Twickenham on Saturday week. They will then go into the first of back-to-back clashes with Wales seven days later.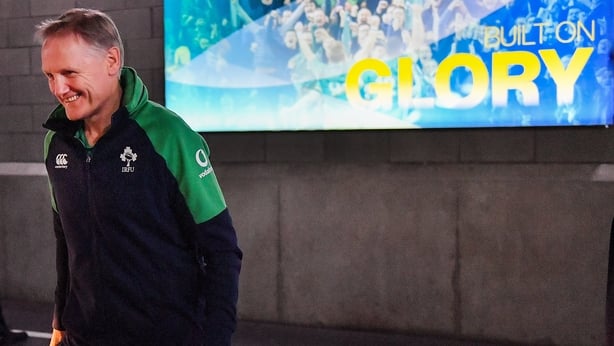 This is where things get serious.
"There's pressure on everyone," O'Mahony added. "Thirty-one (the final number of players that will go to Japan) is a small number compared to what we're at at the moment.
"You've got to be right, you've got to be training well, you've got to be fit. A huge amount of work has gone in from everyone. There's only 31 that can go so you've got to put your best foot forward. Guys are doing their very, very best to do that.
"Guys have understood all the way through that Joe just doesn't look at your performance against Italy or England or Wales. It's the last eight weeks, your commitment to training, to everything. It's such an accumulation of so many factors.
"The big calls... I certainly wouldn't want to be making them because I know how hard guys are training. I've heard Joe speak about how difficult it was last time. I imagine it's going to be difficult again. That's a good thing."
The win against the Italians was tainted by Joey Carbery suffering an ankle injury that has cast doubt about his fitness for the tournament. It remains to be seen how bad the damage is, and O'Mahony is hoping his Munster team-mate can make the plane.
"That's just the joys of the sport we're involved in, and any sport. I don't think anything is clarified yet but fingers crossed for his sake that he'll be still able to play some part.
"I thought he'd played quite well the 40-odd minutes he was on. I've certainly enjoyed playing with him over the last 12 months. He's been a super addition to us down south and he's a great kid. Hopefully he can beat the race."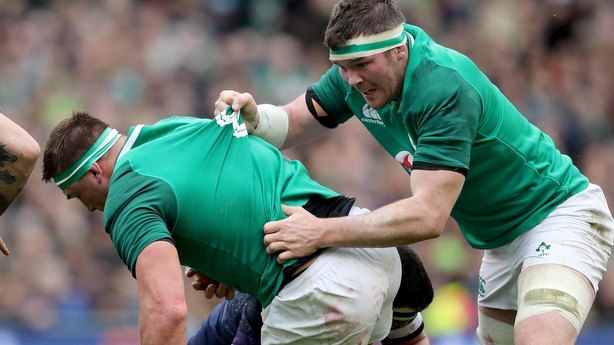 O'Mahony talked up the spirit and camaraderie in the camp while also outlining the daily routine. Hard work is the order of the day with Schmidt and his back-room team leaving no stone unturned in the run-up to the opening pool game against Scotland on 22 September.
"We'd have an early session before breakfast. It wouldn't be very long but it'd be just to get you going, get you moving. Then you might have a pitch session, a bit of rugby followed by a bit of speed or power work afterwards and then you'd have a big gym session after lunch, and then you'd have your meetings and all the other stuff that goes along with being in camp.
"Our days are fairly full and long but I speak on behalf of everyone when I say they've been incredibly enjoyable. We've got on really well and guys have enjoyed training with each other. There's been great craic and morale around the place.
"It helps massively when you're with guys who you enjoy their company. I love driving in the gates. We've great craic.
"There's times when everyone finds it hard. Training is hard, there's no two ways about it. We've been in there a long time.
"We've three huge games left, England first up. The fear of looking beyond... we don't know what's out there. We've a big test at Twickenham. These games are the best preparation we can get going in to such a big competition.
"That's going to be our main focus now."
Peter O'Mahony was speaking as a Marks & Spencer ambassador to mark 40 years in Ireland