Bernard Jackman says Michael Cheika often brought the Leinster players to Killiney Hill for some tough pre-season training during his time with the province. 
Jackman was speaking on RTÉ 2FM's Game On about Ireland's training regime ahead of the Rugby World Cup, when he suggested that players are "in shock" due to the "incredibly tough" sessions at Carton House.
Presenter Hugh Cahill then asked Jackman to recall his most painful pre-season memories, which prompted him to reflect on the sessions with Cheika at Killiney Hill in Dublin.
"He used to bring us up to Kiliney Hill," said Jackman of the Australian who left Leinster at the end of the 2010 season for Stade Francais.
"You'd start at the bottom and [there was] a steep hill for about four minutes and then on the flat for about 40 metres, and there was a really steep incline.
"Cheika loved that hill and sometimes we were up there three times a week during pre-season.
Jackman went on to outline the philosophy behind Cheika's method, while also acknowledging that modern sports scientists would probably not agree with his methods.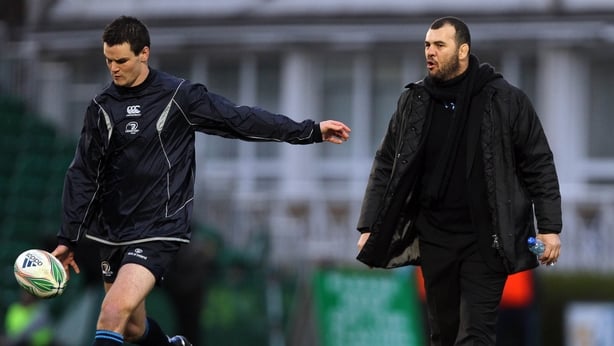 "For him, it's about breaking you mentally as well and that sacrifice. 
"I think it's gone now but he brought it to the Warrathas, I remember watching videos of him. He found this big hill in Sydney. He tried to do it with the Parisians in Stade Francais [and] they revolted.
"But he really believes it's this suffering on a hill. It's worked for him but the sports scientists would be absolutely going crazy.
"Everyone knew their max heart rate so when you got to the top, your heart rate was very close to your max and you weren't allowed start your run again until it dropped to 40 beats per minute. Someone like Shane Horgan would get up there, his heart rate would drop really quickly and he'd be gone. He'd be finished half an hour before the rest of us.
"So there was science behind it. A lot of it was suffering as well."