After victory last weekend it is no surprise to see that Leinster topped the numbers in the Irish selection yesterday afternoon.
Glasgow looked like they were playing all the rugby but the Guinness Pro14 champions just squeezed points from their visits to the opposition 22, chipped away without doing anything special and contained the wide opposition attack.
Glasgow must have seen something in their analysis of Leo Cullen's side because they played the ball back on the inside quite a bit, especially in the first half and they caused some trouble too, until Leinster got to grips with it and shut it down more comfortably each time.
The Warriors used the midfield to split the pitch and take Leinster's line speed away.
They had their homework done on the holders but couldn't capitalise as much as they needed to.
By splitting the pitch it meant that Leinster had to use more bodies on either side of the ruck.
With the defensive line that they use, their spacing next to the ruck is narrower than what it would be in midfield or on the edges so giving them both sides to defend means their line is shorter and less aggressive.
A nice touch of detail from Glasgow as it was evident that they were trying to get to the centre of the pitch with quite structured attacking platforms when they came back to the short side.
Leinster's defence was more than up to it though.
They forced turnovers in wet conditions and Johnny Sexton's reaction to Jordan Larmour's defensive contribution showed that the hunger is still there to be the best team in in the Pro14.
With 18 Leinster players in the Irish squad you could fill the team with Blues players alone and be pretty competitive.
No wonder they are always in the mix at the end of the season.
But what is also evident from the 44-man squad announcement is the quality of players available throughout the provinces at the moment.
There are a number of guys missing out that have already been capped and only two inclusions for uncapped players.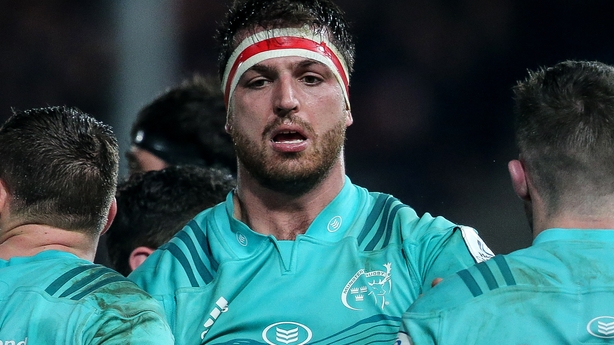 Jean Kleyn has been on the radar since he arrived in Ireland so you couldn't really class him as a bolter.
Mike Haley's inclusion is probably a little bit surprising considering the other more experienced players that have been left out but the Munster coaching team seem to like him because he's picked whenever available.
Perhaps there's more to his inclusion that what we can see away from training pitches and camps.
Either way I don't see any of the two involved in the 31-man squad at the start of September.
From a coach's point of view it's like managing a budget.
You can save in one or two positions to splash out in others. Normally this is in a specialised area or in a position that will have an impact on set piece.
For example, there will definitely be two if not three hookers, scrum-halves, out-halves, looseheads and tighthead props.
Other positions such as second row with a lineout caller you will more than likely have a back-up, another back row, a centre or two and a back-three player.
On top of that coaches will have their own biases.
Sometimes it won't make as much to sense to include one player over another but they may be a good fit and important character within the group and a coach could find rugby reasons to complement their subjective reasons for including someone.
At such a high level of coaching you'd think that doesn't exist but it's human nature and there has to be a touch of it still.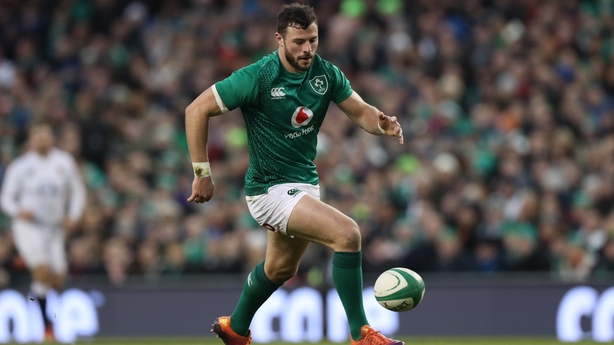 Full-back is a position where savings will be made. Andrew Conway is still a very promising option at full-back, Robbie Henshaw could be used but someone like Joey Carbery can cover the position as well so there's no room for Haley's inclusion when it gets whittled down to 31.
Rory Scannell is an interesting selection in the squad because he would be a midfield option and can also cover out-half if you wanted him to, although he hasn't played there in a while and not at international level.
Despite my bias towards a friend and Munster man I don't think that will be the case because of the level of competition at inside centre and the quality of out-halves around the provinces.
Iain Henderson is a guy that can do the coaches a favour by being an excellent option at both blindside flanker and second row.
So what's @JacobStockdale's preferred position? This and more on Wednesday's #RTErugby podcast #RWC2019 pic.twitter.com/VpAYw7UbaH

— RTÉ Rugby (@RTErugby) May 28, 2019
Tadhg Beirne is another back-five player that can have an impact in a number of positions.
That's the kind of player that makes it easier for the coaching group because they can cover more positions that way and cover potential injuries in positions with high rates of attrition.
However, one of the key parts to this is that you don't dig yourself a hole with your starting 15 by trying to be too savvy with selections that can cover elsewhere, it needs to be a right fit as well.
Every game is crucial, not just a midweek game such as on the Lions tour.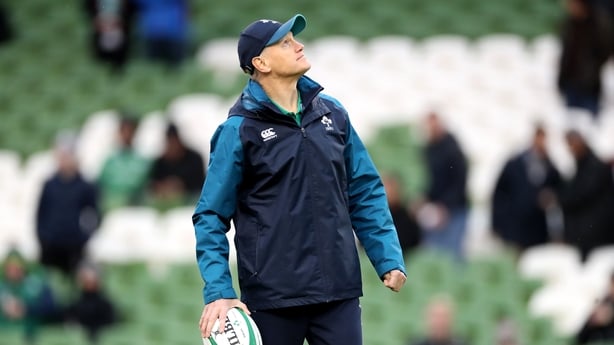 Yeah, there are weaker opponents but Joe Schmidt won't have the luxury of swapping a full team in for those fixtures.
Some players will have to double up on all games, such as centres, back row and back-three because of the inclusion of third choices in specialised positions.
There's still time during the warm up games for injuries to occur.
Inevitably, some players will be just trying to keep themselves fit in the lead up to the competition and won't want to go all out in the warm up.
Unfortunately, that doesn't always go according to plan. One of the best ways to get injured in rugby is to mind yourself too much.
If you're a little off the pace or physical commitment it can result in injuries. Obviously it isn't the only way it can happen but players can be very wary of trying too hard in these type of warm up games.
It will only be a small few that know their position is pretty secure, the rest of them will be trying to make an impression but hopefully we don't end up with too many casualties for all of our sakes.
Injuries could still offer a lifeline to the likes of Tommy O'Donnell, one of Jack Carty and Ross Byrne, one of the hookers etc. but if all things are equal I don't see too many surprises coming at the start of September when Schmidt and his team narrow down the 31 players that will represent us all in Tokyo.