Ireland U-20s head coach Noel McNamara says his team believed from the start of the campaign that they could win a Grand Slam.
"You should achieve what you're capable of achieving and we've felt all through this that we were capable of achieving the Grand Slam," he said after Ireland won in Wales to complete a clean sweep.
"That was a big motivation for us all this week.
"It's a great feeling. I thought the boys stuck to their task really well.
Ireland didn't make it easy for themselves, and had to fight back twice before eventually taking a decisive lead in the final 10 minutes and closing out the game 27-16.
"Did I think it was going to slip past us? No, I knew we were going to die on our feet at least and I think that's what the boys did," said McNamara.
"I think you've got to give a lot of credit to Wales. They certainly turned up tonight; they made it very difficult for us.
"We were frustrated at times during the course of that game and struggled to get there, but you have to give credit to the boys that got there in the finish.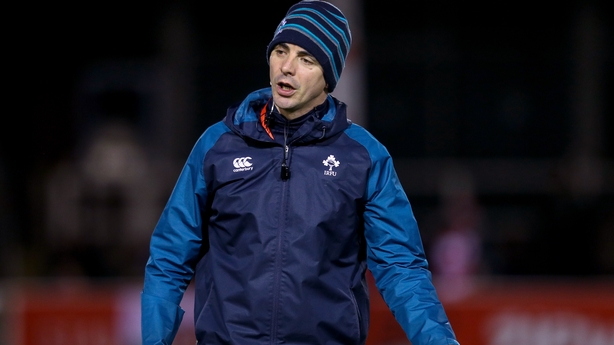 "You never control everything when it comes to getting the result at the end of the day but I thought they stuck really well to their processes.
"We upped the tempo in the last 20 minutes and I thought that was the critical factor in the game.
"We started to play with a bit more pace and get into our flow and when we did I thought we really asked questions of Wales and started to get some joy."
Ireland will travel to Argentina for the now annual U20 World Championship in June and McNamara is optimistic that his team can be contenders.
"They've shown throughout the course of this Championship that they're going to be very competitive," he said.
"For us now it's about reviewing what we did well.
"There are a couple of guys to recover from injury. Hopefully we get them back fit in time and really have a crack at it."