As a younger coach, I'm getting more interested in the approach of others, especially that of Joe Schmidt and more recently Eddie Jones.
There's a fine line as a coach between looking for positives and keeping standards high without accepting sub standard performances. That's where man management turns into an art and separates a good rugby coach from a great one.
After Ireland's loss to England you'd wonder what Schmidt was saying to his team and his leadership group.
We need your consent to load this SoundCloud contentWe use SoundCloud to manage extra content that can set cookies on your device and collect data about your activity. Please review their details and accept them to load the content.Manage Preferences
Was his message that they had to be better? Point out the missed tackles and criticise the team for losing the physical battle on home soil? Or did he look for the positives in their game and try to restart the momentum and confidence within the squad?
With a loss of that magnitude it is a sensitive issue and it isn't as straight-forward as what the 'couch coach' may feel is the right thing to do, remembering back to when they were run into the ground on the Tuesday after a poor performance.
Whereas Joe Schmidt seems level-headed most of the time, at least in front of the media, Eddie Jones is a character that could fly off the handle. That's the perception looking in at least, it could be a whole lot different for anyone that has worked under him.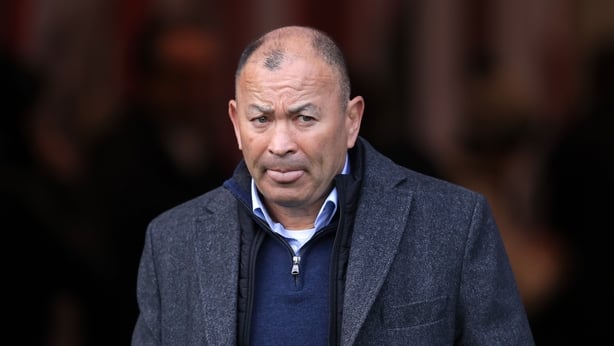 Dealing with the individual is an easier task. You get to know different personalities and how they all need different treatment. One player might need some up front and harsh criticism and to be told pretty bluntly to get their act together, while another needs a reassuring arm around the shoulder.
The more experience you have with the same group the more you get to understand how you should deal with the individuals.
How do you capture that within a group and get the balance right to spark the mind of the individual?
As a player, I didn't mind taking a bit of criticism. Naturally, it's a tough thing to endure but you learn to understand that it is important to have a tough exterior and to take it on the chin. It's for the betterment of your career and development. I would have been quite critical of myself anyway, so I would have been sceptical when anyone gave me a glowing review.
As a person I would try to live in a positive manner and look for the good in every situation. I've spoken enough about how I dealt with my injury and how there are opportunities in times of struggle.
However, as a player or a coach your mindset changes. You don't want to let standards slip and can find yourself focusing on the negatives before you're reminded of the positives that coexisted.
"Should you encroach on another person's balance between criticism and positivity?"
Should you carry forward that level of scrutiny, realism and introspection that you had as a player or do you need to learn to manage the situation?
It's a tough act to balance and one that I am still learning about, even within myself. You can be critical of yourself as management, how you approach the game, anything that you feel you could have done differently in preparation in the lead up to the game. But should you encroach on another person's balance between criticism and positivity?
The more I think about it, I like a positive approach with a slightly more critical review. Reinforce the positive images to build a team up for a confident performance but at the same time you have to look for the improvements you can make in retrospect.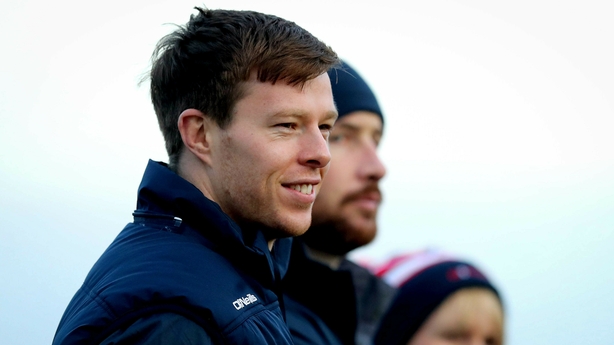 It isn't an easy one to master and no doubt I have a long way to go as a coach before I find an identity that I'm truly happy with.
Last weekend, we (Cork Con) won away in Limerick by scoring three tries. After the game, my frustrations were focused on not pushing on and getting a bonus point. I looked for other opinions on whether I was crossing the line in to a grumpy and unrealistic coaching perspective, considering the tough on field conditions. Sometimes you need to get the players' perspective because the game can feel very different on the pitch compared to the side line.
At the same time players are short-sighted. Coaches can normally see what's coming down the tracks a bit better but they have no direct control over the outcome of the game. That's probably why they seem a bit more critical than a player.
Players only take the fall for their own mistakes, coaches tend to take the fall for everyone's individual errors.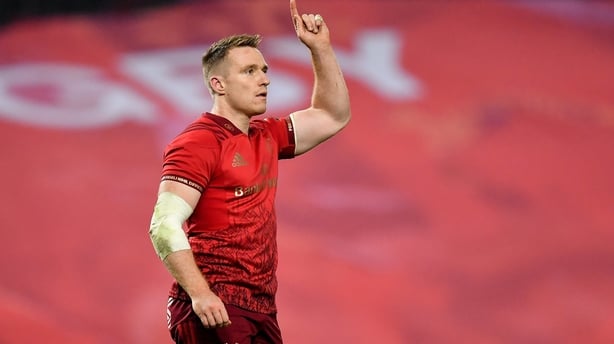 It would be remiss of me not to mention Rory Scannell being the youngest Munster player to reach 100 caps. A century of caps is an achievement for anyone but to do it at 25 is outstanding. He has accomplished it under three different head coaches so it isn't favouritism by any means but he's still waiting to fall into favour with one coach in particular.
Maybe Rory has been unlucky with his timing and the strength of the Irish midfield is keeping him at bay, but that level of consistency is a coach's dream.
Even though he's younger than me, Rory helped me quite a lot towards the end of my career. There was a time when I felt like the senior player but while I was injured he catapulted through the ranks and became the most important piece of the Munster jigsaw that was struggling to make it into the European Cup.
You don't reach 100 caps without being robust and readily available but his knowledge of the game is right up there, paired with a cannon of a left boot his form will be paramount for any Munster success going forward.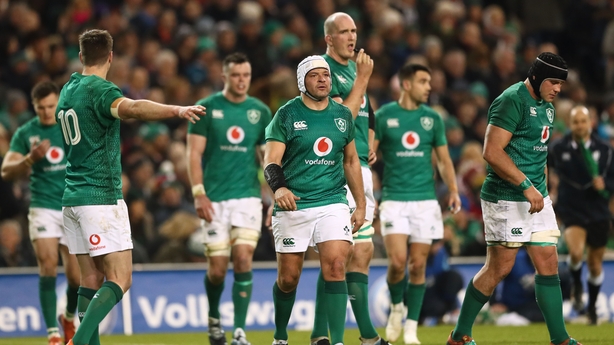 On a positive note for Ireland, I think they will have their best performance this weekend against the French. They haven't hit their stride yet this Six Nations but a combination of returning players and a pressure to perform at home should see a comprehensive win.
A strong and confident performance will be needed if they are going to upset the Welsh the following week but they've played within themselves so far. Expect something a little bit different this week and a reaction to losing their home record.
France look dangerous when they get things right at home but I think they'll struggle with Ireland's structure and lose interest. Will this be the bonus point win that Ireland need to bring the confidence back?
That's where I'd be putting my money but we'll have to wait and see.