Andy Farrell wants to retire from rugby with no regrets - and he knew turning down the Ireland head coach job would be a regret.
Having worked as defence coach and assistant to boss Joe Schmidt in the Ireland set-up for the past three years he was nominated successor when Schmidt announced his departure date.
Several other job offers came his way, which he all turned down, but there was no way he was going to let this one pass him by.
"The people are so warm and welcoming. It leads me to the question of why did my ancestors leave Ireland!"
"I've always been very cautious in the fact that I have a very good job and you always have to make sure that you're ready or these things," he said, speaking to RTÉ Sport.
"It was coming to the stage where jobs were being offered in the head coach role and I'd said no to quite a few. I didn't want to get to the stage in the future where I was going to look back and have regrets. I would have 100 per cent regretted not taking this one.
"I'm not desperate to be the main man, but with this group, the timing of it all, the flow of the continuity of it, it is great timing for me."
Farrell is a great of rugby league, having famously played for Wigan and Great Britain, and went on to play union with Saracens and England.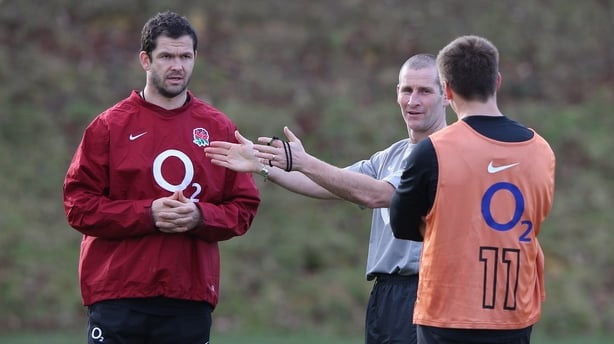 He was assistant to Stuart Lancaster with the Red Rose for the last Rugby World Cup in 2015 and when that went badly for the host nation he was ditched by the English RFU.
In January 2016 he was hired by Schmidt and it has been a steady tale of progress for him and for Ireland over the next three years.
Lancaster and Farrell have both ended up working in Irish rugby, Lancaster with Leinster, and the pair feel that England are now feeling the benefits of their work four years ago with the current success Eddie Jones' side is enjoying.
"I was more than happy to keep going and keep learning off Joe. He decided when he was going to step down and I jumped at the chance when I was offered the job," he said.
"The biggest change will be time-management and making sure that you're across the managing up part and the managing down. As an assistant coach you assist the head coach, but there are a few more roles and responsibilities on the outside of rugby (as head coach) that you learn as you go along.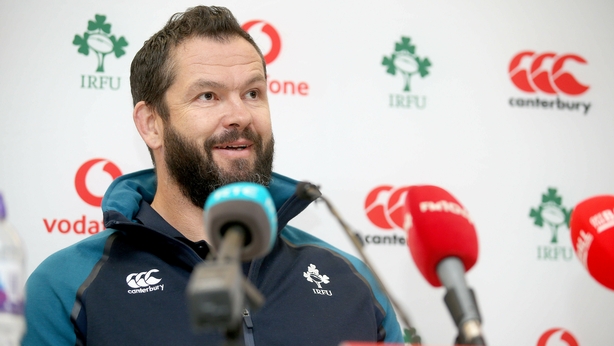 Farrell says he still hasn't decided yet whether or not he will continue as Ireland defence coach once he takes over the top job.
He explains that he has a lot of thinking to do between now and the end of the Rugby World Cup when he will take over, though he is determined not to let this get in the way of his current role.
"When you're in it, it's full steam ahead with the day job," he noted.
"There is planning that has to go on behind the scenes, but I'm unbelievably conscious of making sure nothing gets in the way of the day job.
"There's not too much wrong with the Irish set-up at this moment in time. There might be a little bit of drop-out along the way, but continuity is a good thing for us. Why? Because what we are doing is working.
"It was a great moment. Proud and privileged to be asked to take over after such a brilliant coach like Joe.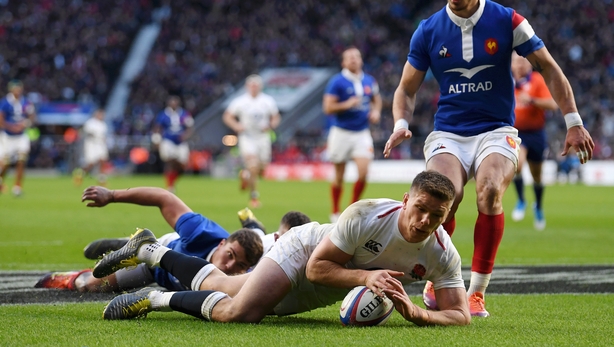 "I get a bit of time to keep on learning in the meantime and it's a massive honour to be given the opportunity. Why? Because it's a privilege to be involved with the group, the people we've got, the staff, the players are great people to work with and I feel where we're going to in the future is a bright place.
"I think I need a bit of humility now and allow other people to have their legs and we've got good people who can manage that kind of thing as well."
Farrell says that Ireland very much feels like home now and that he's here for the long haul.
He concluded: "We love it for so many reasons. I could talk all day about the environment and just being over here as a family. The people are so warm and welcoming. It leads me to the question of why did my ancestors leave!"