Johnny Sexton is often viewed as Joe Schmidt's most trusted lieutenant, but Devin Toner would give his provincial and international team-mate a decent run for his money.
While the out-half quickly established himself at Leinster following his eventual introduction on the province's maiden European Cup success and ousted Ronan O'Gara for the Irish 10 jersey, the journey for Toner has been a little different. But crucially, all under the gaze of the departing Irish head coach.
The New Zealander announced last week that next year's World Cup would be his swansong with Andy Farrell to take over as Schmidt looks to prioritise family life.
It has been eight years of unmatched success for Schmidt on these shores; three European titles (two Heineken Cups and the 2013 Challenge Cup), a Pro 12 titles as well as three Six Nations titles with Ireland, including this year's Grand Slam.
Toner is ideally placed to comment on his departure. Schmidt's first season in blue (2010/11) saw the rangy lock make more starts (17) than he ever had since making his bow four years previous. The following season he played more minutes than he has in any other campaign in his Leinster career.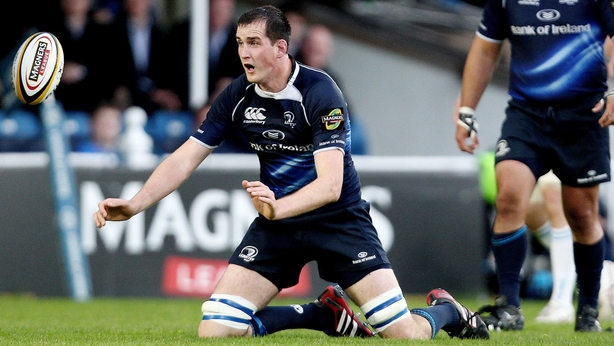 At international level too his stock has, rather aptly, soared. The departure of the likes of Donncha O'Callaghan, Paul O'Connell and Donncha Ryan has seen the Meath native become a key figure in the Schmidt regime despite the stiff competition from the likes of James Ryan, Iain Henderson, Quinn Roux and more recently Tadhg Beirne.
It took time to win some of the critics over, but Schmidt has remained loyal throughout. Of the New Zealander's 61 games in charge, Toner has been involved in 54 games, starting 46.
Under increased pressure in the second row, he appeared off the bench in Twickenham in March, but began two of the Australian Tests Down Under and was crucially recalled for the victory over the All Blacks, where his leadership around the lineout and restarts underlined his importance to the set-up.
"He's been a massive credit to my career," he told RTÉ Sport. "He's played me…it's because of him I am where I am to be honest.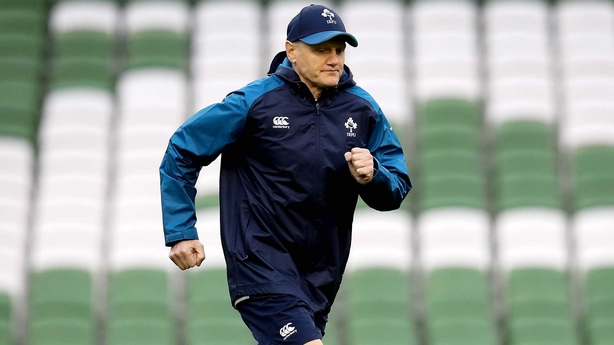 "Everyone at Leinster and Ireland who has played under him is so grateful to what he has brought to Irish rugby."
It is a sentiment shared by Rob Kearney.
"The legacy he will leave behind will be incredible, not just in terms of the trophies he has won, but more so in how he has developed this team"
The bulging trophy cabinet is an obvious reference point, but for the 32-year-old full-back, his time in Irish rugby is much greater than simply the titles won.
"All good things have to come to an end," he said.
"He's been here a very long time. The legacy he will leave behind will be incredible, not just in terms of the trophies he has won, but more so in how he has developed this team.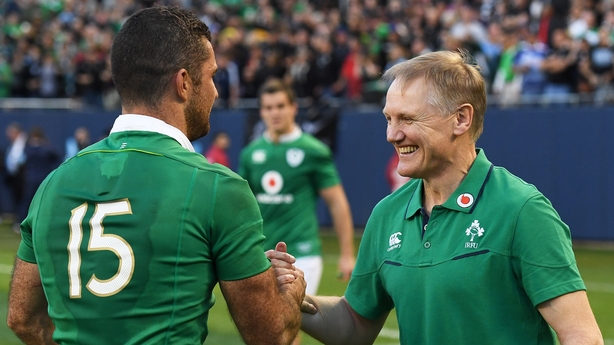 "The heights he has brought us to."
Defence coach Farrell now takes on the baton. Both Kearney and Toner reinforced the fact that the former England international and coach is held in the highest regard by the international camp, and gets his just rewards for his contribution to Ireland's recent success.
"I'm delighted for him," says Toner. "He has had really good ideas on how we have built our defence over the past couple of years.
"The lads are really delighted he got the nod."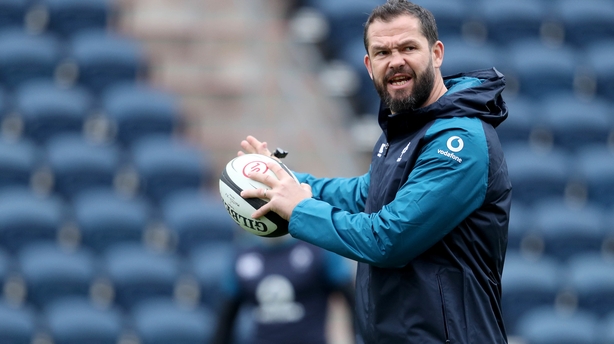 Kearney expects the rugby league convert to seamlessly make the transition into the top job following his body of work to date.
"He certainly has all the necessary attributes to be a head coach.
"He's someone who all the boys in camp are very positive about and has improved our team defensively a huge amount."