Eddie O'Sullivan dismissed speculation that Joe Schmidt's decision to step down as Ireland head coach after next year's Rugby World Cup could damage his side's chances at the tournament.
Schmidt announced today that he will be bringing the curtain down on his time with Ireland after the showpiece tournament and revealed that he will be stepping away from coaching to spend time with his family.
Former England international Andy Farrell, who is on Schmidt's coaching staff, will replace the New Zealander.
Speaking to RTÉ, O'Sullivan insisted that there's no chance the Irish players will relax or take their foot off the pedal with the end of the Schmidt era now in sight and said that the World Cup will be motivation enough for them.
"If a coach is on his way out the door in every sport that makes a difference but I think where we are at the moment is pretty unique," the former Ireland head coach said.
"We've set ourselves up to be in a place where we're going to the Rugby World Cup with a chance of possibly winning it, I think everyone will be focused on that, they'll be laser focused on that.
"It'll be a good stepping off point for Joe as well if we have a huge World Cup so I don't think anyone's going to let the fact that he's leaving impact on our business between now and then.
"Yeah it's something that could happen in other circumstances with a coach leaving by where we are and where we're going and where our focus is, I don't think it will detract from that, the fact that he's leaving.
"Everyone said that he was going to go anyway so it was half-known anyway, so from that perspective I think nothing will be different."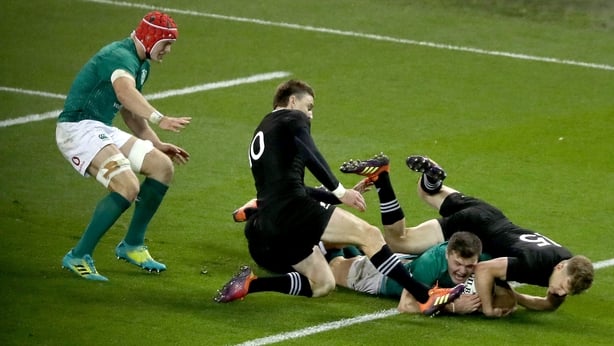 O'Sullivan believes that the IRFU have managed the timing of the announcement well, coming as it does on the back of Ireland's first ever win over New Zealand on home soil.
In the build-up to that game, Schmidt pledged to reveal his future plans following the November series and O'Sullivan believes that Ireland's successful end to the year makes it an easier decision to swallow.
"I think the timing of it is really perfect. You consider that he must have known at least four weeks ago what he was going to do but it would have been a really bad time to announce he was leaving.
"So now that we're through the autumn, it's been a hugely successful year, the most successful in the history of Irish rugby.
"He's now announcing it so we've got two months before the Six Nations to let it wash out and then we'll focus on the Six Nations and the World Cup so they've timed it really well.
"The announcement of his replacement, again it stops all the speculation after the World Cup, so it's been a really smart way to manage this whole progression.
"With regards to the World Cup, that's the vanishing point for everyone and Andy Farrell will just stay on the job as he did, there'll be no speculation to what will happen after the World Cup so it's been all set-up very well."