Ulster and Ireland back row Chris Henry has announced his immediate retirement from rugby in an open letter penned to fans.
The 34-year-old played 184 times for his province and picked up 24 Ireland caps following his debut against Australia in 2010.
He says that playing professional rugby 'has taken its toll physically' so he has decided to quit the game just weeks into the new season.
Henry is currently celebrating his testimonial year in recognition of ten seasons of service to Ulster Rugby, having made his debut against Harlequins in January 2009. His last appearance came against Scarlets in September.
The 34-year-old played for Malone RFC, Wallace HS and Ballymena RFC, before earning provincial and international honours.

In his letter, he said: "After a great deal of thought and in-depth discussions with family and friends, I believe that now is the right time to retire from the game I love.
"No matter how much I would love to finish the season with this talented group, my career has taken its toll physically, and so for the wellbeing of myself, my loving wife and my family, I will be retiring immediately.

"I am incredibly proud to be a one-club man, and I want to thank Ulster for giving me the chance to achieve my dream.
"The honour of putting on the white and green jerseys is something I will always cherish. I feel incredibly lucky and privileged to have travelled all around the world doing what I love.

"Like any rugby career, there has been setbacks and knocks, however the incredible highs will forever outweigh the lows."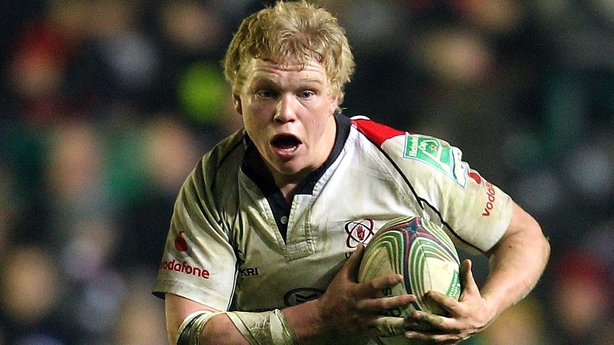 In his letter, Henry mentions Nevin Spence, the 22-year-old Ulster player who died in a farming accident in 2012, and the inspiration he took from his late team mate's legacy.
He also paid tribute to his parents, brothers and wife Jade, who is currently pregnant.
Henry concluded: "Finally, to the Ulster fans. Thank you for making the journey so special, and if you see me in the terraces on a Friday night, please come say hi! "