Paul O'Connell insists he is not looking beyond his next two years with Stade Francais and admits it was difficult decision to uproot his family from Limerick.
Speaking exclusively to Michael Corcoran on RTÉ Radio 1's Saturday Sport, the former Ireland, Lions and Munster captain gave further insight to his decision to take up the role, what he expects in Paris and the challenges he and his family face after deciding to join the backroom team of the Top 14 club as forwards coach.
Last December, O'Connell was named Ireland U20s assistant coach and was in the fold for the disappointing World Championship campaign in June, but weekly contact with former Munster team-mate Mike Prendergast gave him an insight to French rugby.
When Prendergast departed Oyonnax for Stade Francais, O'Connell took the opportunity to speak to head coach Heynecke Meyer.
"Stade were looking for someone to do something even on a consultancy basis. I came back from the World Championship [with Ireland]. It was a tough tournament for us, but I really enjoyed it," he said.
"One of the things with coaching is, you can dip your toe in as much as you want, but you really need to immerse yourself fully to see if it is for you properly.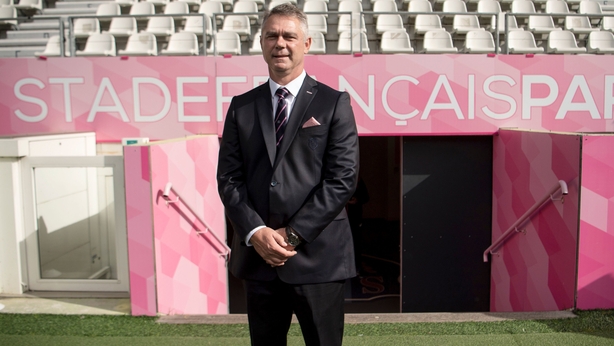 "The more I spoke to Mike and Heyneke, the more I realised it would be a really nice opportunity for the family to move and live in a really nice part of Paris, to learn the language.
"It seems like a really interesting and exciting opportunity for me and my family for two years to see if it is for me. Even if it isn't, it would be a very enjoyable experience I think. It's a fantastic opportunity.
"We are going to do it and give everything for two years. We should know a lot more about ourselves after it."
"It's something I'd regret later in life if I didn't give it a real crack. This is an opportunity to do that for two years"
The decision to uproot his family – wife Emily and three children Paddy (8), Lola (3) and Felix who was born in November of last year – was a carefully considered one and "not part of a greater plan really".
Next week will be focused on accommodation and choosing schools in Paris, and while the immediate future is expected to be "mayhem", he appreciates the opportunity after a hamstring injury at the 2015 World Cup scuppered a move to Toulon.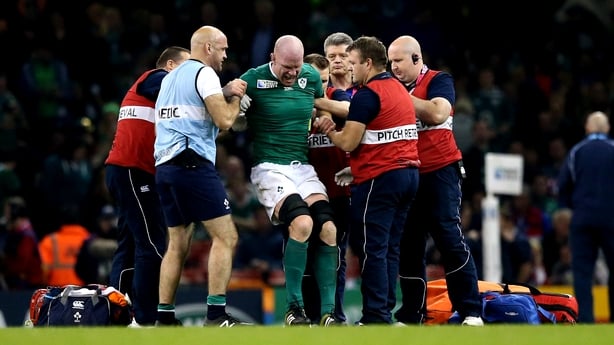 "We nearly moved to France at the end of my playing career to play in Toulon. We probably always had a bit of regret that that didn't happen. Rugby provides us now with a vehicle to do that, which is great.
"It's something I'd regret later in life if I didn't give it a real crack. This is an opportunity to do that for two years.
"There are easier to ways to make a living in rugby than coaching"
"It has been a big decision. Leaving Limerick is difficult for me. I think it will be great for the kids, but probably very tough for them early on.
"There's no doubt, there are easier to ways to make a living in rugby than coaching. Win lose or draw on Saturday, you have a meeting. You have to spend Sunday preparing for it. With a young family that is a challenge. Managing your time and being able to work efficiently, and then step away from the game.
"In my small amount of coaching, it is difficult to go home in the evening, put away the laptop and forget about what you are doing. I found that easier as a player, certainly towards the end of my career."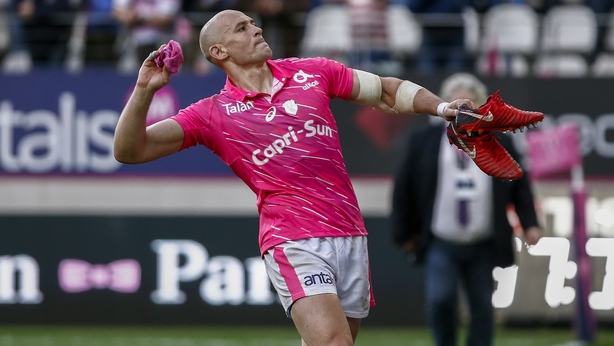 Led by talismanic captain Sergio Parisse, the Parisian club have struggled for consistency in recent years, the title victory of 2015 aside.
The club finished 12th last year, but backed by investment from new owners, O'Connell says he is joining a "great club" where the outlook is bright.
"They have had a tough couple of years as a team. By and large they are on the up. They seemed to have turned things around in how they run the club, they just need to turn things around in terms of how they play rugby."
O'Connell holds Meyer is high esteem from his time with the Blue Bulls - where they won the Super 14 in 2007 - and also as head coach with the Springboks.
"At Munster would have copied a lot of stuff he was doing with the Bulls when they were winning. The opportunity to learn from someone like that is great."
Noted for their eye-catching pink jerseys, the 108-cap international says Stade Francais' marketing, from the "crazy things" in the past to their future plans, is something to behold.
"I think they will be fun and exciting on and off the pitch."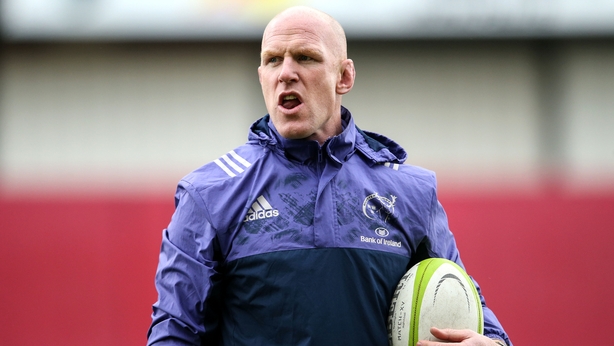 O'Connell is determined to get to grips with the language – "I'd be hopeful of being up and running with some French with a Limerick accent by Christmas" – but acknowledges that his limited French means his role as forwards coach with initially focus on the lineout and ruck.
"I'm sure that will broaden over time. Until I get a handle on the language, I will try to be keeping as close to those two parts of the game.
"I liked languages in school. I do think I can learn quickly. I will have to. It is only fair and right that you present and communicate to players in French in a French rugby environment."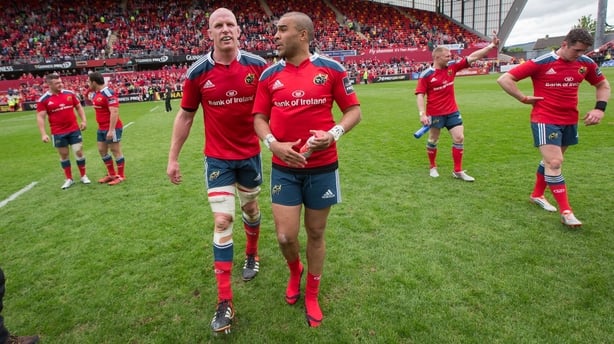 He will also have ample opportunity to test his French out with a whole host of former team-mates. Prendergast will be by his side at Stade, while Donnacha Ryan and Simon Zebo will be in opposition in the French capital with Racing 92.
With Ronan O'Gara set to visit in September after helping the Crusaders to a Super 15 title, the familiar faces will be welcome in the new environment.
"I exchanged text messages with a few of the lads since the announcement. It will be great to catch up with them and to figure out how they are doing.
"Simon obviously is a fluent French speaker already, ROG is fluent. I think Donnacha Ryan is making great progress. It will be great to have a little bit of support for Emily as well."
A keen sportsman, O'Connell has been following with interest the journey of the Limerick hurlers as they prepare for an All-Ireland final date.
He figures he will have to source an Irish bar in Paris to cheer on his fellow county men at Croke Park.
"Limerick are a joy to watch at the moment. Any team that can come from behind at the death as often as they are doing it always has a chance.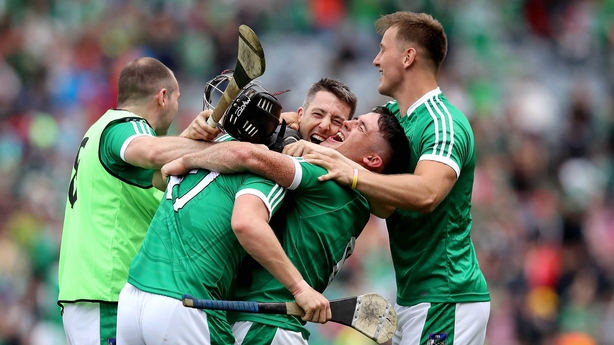 "I can't get over how composed they seem to be when they are behind. I think it's easy to be composed when you have won a few [titles] and you know it's there. They haven't won a few, like Kilkenny have in the past, so they are very impressive.
"I think it is a credit to those guys. I'm delighted that they have played so well and that the whole county is behind them so much. It's hurling fever at the moment."