Together they took down the All Blacks but when, as expected, Devin Toner and Donnacha Ryan face off on Saturday that famous Chicago day in the green will be far from their minds.
The pair made up the second row when Ireland beat New Zealand back in 2016 and should match up when Leinster meet Racing 92 in the Champions Cup final in Bilbao.
Ryan subsequently left Munster and his international career behind, while Toner had to make do with, and sometimes make way for the new Ryan, James.
All Ireland and Leinster fans have reason to be pleased with what they have seen so far and excited about the potential of the 21-year-old, who is yet to lose a professional game in 20 outings.
"I know, it's unbelievable, it's ridiculous," said Toner about his second row colleague's record. 
"He's done brilliantly this season, he won young player of the year, voted for by all of us so he's been playing brilliant.
"Hopefully he has a couple of more unbeaten games.
"We don't really slag him off about [the record] in particular, just him being [nicknamed] The Big Cheese is what he gets slagged about.
"He's a special player and he's got a lot of special places to go in his career. And he's only just starting out as well, that's the scary thing but yeah, more power to him."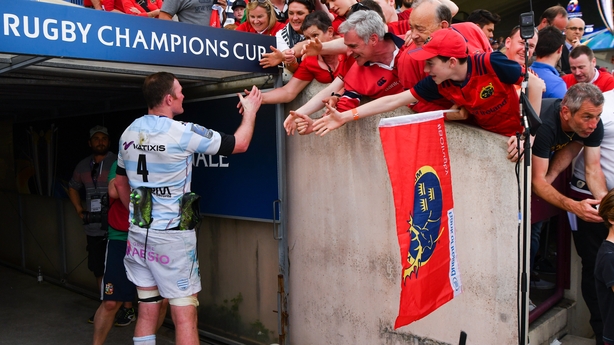 Ryan the elder, meanwhile, has been on the receiving end of many plaudits for what he has brought to the Paris side this season: lineout expertise, passion, dog.
They are now just 80 minutes away from winning a first Champions Cup and while Toner didn't confirm that he was going to start, the language around the set-piece battle suggested that Leo Cullen will stick with the combination that accounted for Saracens and Scarlets.
"It's going to be interesting," said Toner.
"Obviously, I played with him for a good couple of years with Ireland.
"He has an insight into how I would call lineouts and I'd have an insight into how he does as well.
"They have the best lineout defence in France, their whole back row, their second row are very good at getting up and disrupting and they base a lot of their game plan on disrupting that ball so we are going to have to be bang on in all our calls, all our throws, jumps and so on.
"When it gets down to it I think the drill is the main part. If you get your drill right it's hard for anyone to compete really. It's all about timing so it's hard to defend. If we do that we should be okay."
The three-time champions will start the game as favourites but the 31-year-old was adamant that it wasn't just a case of turning up and rolling over the French side.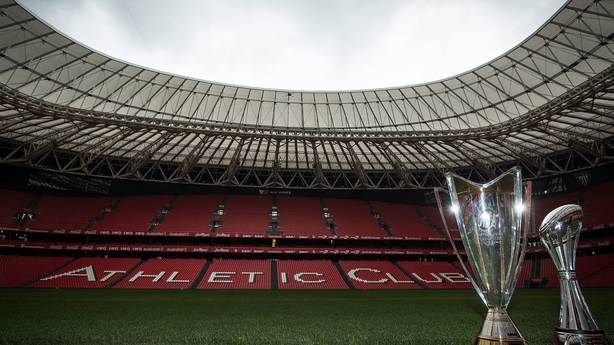 "This year we haven't been beaten in Europe," he said.
"And I think we've had a few special wins. Especially Montpellier away and the two Exeter games stand out.
"We've done well to keep that run going; hopefully we can get one more.
"I don't think we're going to try and publicly put down the expectation or whatever but we've just got to know ourselves that that's not really the case.
"You can see how well they've been playing themselves over the last couple of weeks and how they did against Munster and Clermont.
"It's far from won and we are the first people to know that. We're not going to publicly put them down or talk ourselves up as the underdogs.
"We are not taking anything for granted."
Follow Leinster versus Racing 92 in the Champions Cup final via our live blog on RTÉ.ie and the News Now App from 4pm, or listen to live coverage on RTÉ Radio 1 as Saturday Sport comes from Bilbao.