I'm writing this a few short hours after Ireland, the entire squad and backroom staff, achieved their Grand Slam dream.
Twitter is awash with #grandslam and #engvire tweets and all is well in the world.
You may have read my first article, in which I suggested that Ireland would win the championship but perhaps fall to England on their travels. I also stated that we would look at it again after a few matches.
AFP Sports Correspondent @stGuyer gives his reaction to Ireland's win over England and their Grand Slam campaign #rterugby #GrandSlam #ENGvIRE #SixNations pic.twitter.com/GxnHvt5tji

— Michael Glennon (@MicilGlennon) March 23, 2018
Well, as the tournament went on, I grew more and more confident that the Six Nations was ours to win and as we closed on the Twickenham showdown, I grew more and more confident that the Slam would be ours too.
What I didn't reckon on was the manner of the victory; how sublime it would be, how we would completely outclass this England side, how we had plan A,B and C and they did not even get to plan A.
The victory and the Grand Slam as a whole is down to many things and there will be thousands of column inches for you to read over the coming days.
For me, it was won and lost by two reasons: Ireland's continuous growth under Joe Schmidt and England's fast start and subsequent demise under Eddie Jones.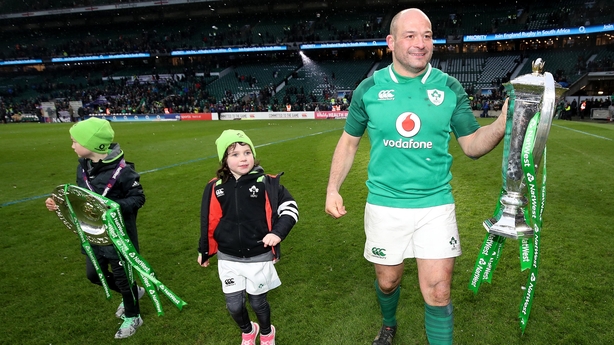 A brief word first on England.
Where do they go from here? They have finished 5th in a six-horse race and while they scored three tries against the Irish - as many as we did - they looked like second-class passengers on a first-class flight.
The pressure was on them going in to this game. Jones's men were supposed to respond to the pressure and we were expecting the game of the championship.
But this battle was done and dusted by half-time.
Where does Eddie Jones go from here? The RFU will probably have to stick with him. One wonders if a wry smile will have crossed the face of the affable and most intelligent of coaches Stuart Lancaster today.
Back to the men of the moment then. We have such a lovely blend of youthful enthusiasm and hardened experience.
The funny thing was, the young lads played like they'd been around for years. Jacob Stockdale's chip and chase, James Ryan's work rate around the field, Dan Leavy putting his body on the line time after time - it was quite remarkable
Aligned with that, we saw our stalwarts rolling back the years. Rory Best, Rob Kearney and Keith Earls have been here before - Earls as the 24th man in 2009 - but my God they have played this championship like they were all 10 years younger.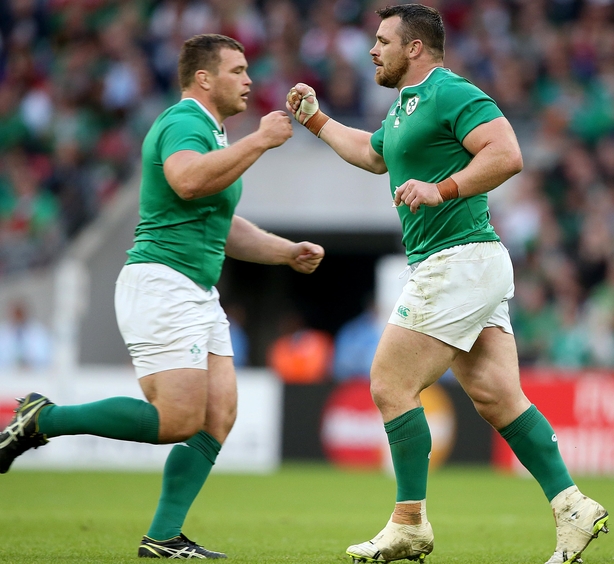 The likes of CJ Stander. Peter O'Mahony and Cian Healy all played out of their skin too.
I watched this Grand Slam sitting at home on my couch, just as I did in 2009. Roisin had been born two weeks earlier. It's a different couch now and I had different company: three fabulous children, two rugby-mad girls and one not so keen little boy.
This time round I also had John and it was slightly surreal watching it with him, knowing that he had literally been there and done that, got the T-shirt and the medal.
We were at ease watching it once the first English onslaught eased and Garry Ringrose scored the first Irish try. We were thrilled to see Tadgh Furlong awarded the man of the match award and himself went on to explain in detail how much above every other tighthead prop Furlong now is.
That was before we looked at the replay of the wrap-around and pass to Bundee Aki.
There then followed a discussion on, "if the Lions were being picked now who would be on it and who would be coaching it?" This brings me nicely on to Joe Schmidt.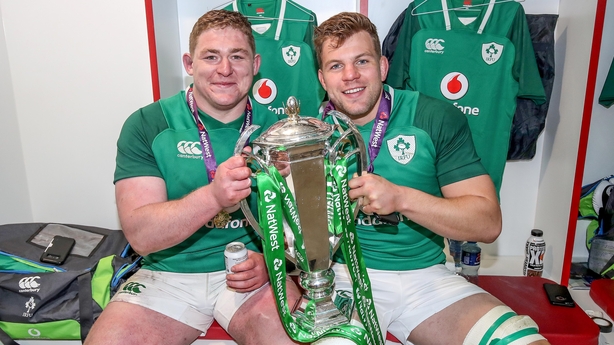 The world and its mother knows the stories of Joe's ruthless, clinical, bordering-on-obsessive attention to detail. The thing is, he is a winner and now - again - so are we.
You cannot argue with the facts. We have now gone a year unbeaten. We came through the non performance at the last World Cup and have learned and grown.
We have a squad capable of beating any team in the world. We have strength in depth and to mention that fabulous blend of youth and experience.
We also have something else: the best half-back pairing in world rugby. Conor Murray was again sublime and Johnny Sexton pulled all the strings. Together they have driven this team onwards and upwards and the respect that they have for each other is evident to all.
I am going to finish off with a note of caution. Yes, we do have the best half-back pairing in the world but we need to start honing their potential replacements.
My plan is simple: leave Murray and Sexton at home in the summer - look at who and what we got out of last year's summer tour!
While the men will return to their provinces now and then meet up again for the trip to Australia, the same is not true of their female counterparts who most likely will not meet again until late autumn.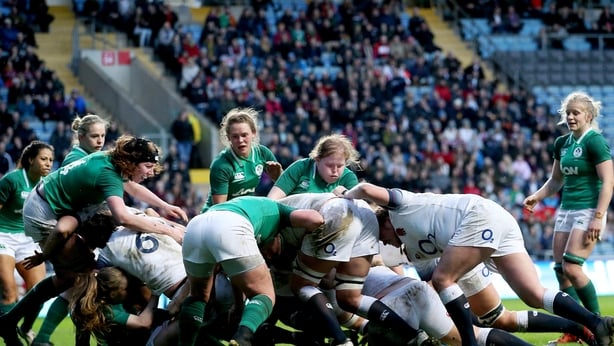 Ireland's women's team were well beaten by England on Friday night, 33-11. However the scoreline does not reflect the manner of the Irish performance, which was certainly up a few notches from the Scotland game.
Their defence was organised and aggressive and their work ethic was what we would expect from an international team.
The scrum continued to bear fruit and there was a couple of excellent line breaks. There isn't the time here to reflect completely on the women's progress this Six Nations.
Suffice to say that there has been progress and had they beaten Scotland, three wins from five would have been a success story.
The fact that it is two from five means that the jury is still out on the new, temporary, coaching ticket. The jury is out on many things surrounding the women's game really and a lot needs to be done to get us back to the position where our women can challenge for Grand Slam honours too.
To those that are sleeping with their Slam medals tonight, congratulations again.
You have lifted the nation, you have realised the potential of your group.
Now, when the dust settles, refocus, redirect your attention and take us all on a journey to the 2 November 2019. The world is at your feet.