So RTÉ asked me to write a weekly column during the NatWest Six Nations Championship. They wanted something a bit different and not from the usual sources. The scope was varied, with a rugby focus, obviously, and I have decided to take up the offer.
Now you might be thinking "what would she know about the Six Nations?" or even "no, not another one with an opinion on the Six Nations."
Here is my response. I played through the Women's Five and Six Nations during its infancy (62 caps between 1994 and 2004) and lived through the men's Five and Six Nations as - and I hate the acronym so won't use it - a girlfriend and wife from 2001 to 2011.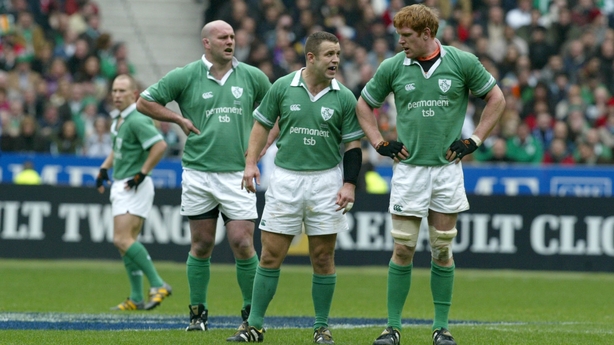 I have visited all the grounds, bar Italy's new home at the Stadio Olimpico, and sat and jumped through both defeat and victory as more than an ordinary spectator.
I have silently listened (not always silently) as people criticised my nearest and dearest and agonised over Sunday morning ratings and other people's opinions. They sometimes bothered me, but never him. Of late I have worked on the Rugby World Cups in 2014, 2015 and 2017 and the Women's and Under 20's Six Nations.
I love rugby. I am a fan and one with opinions. You can choose to read them, you can choose to agree or disagree.
This is the time of the year when we Irish have more than a fighting chance every time we go out on the pitch. It is a time when our whole country, one which is full of diversity, will unite behind the same teams (men, women, U20's) as they compete against the best rugby sides in the Northern Hemisphere.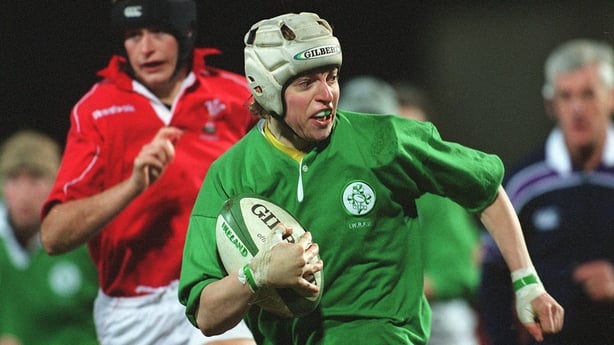 What I hope will happen: A glorious clean sweep for all three teams.
What I think will happen: The men will win the Six Nations, though possibly falling to England on their travels. Let's see how the opening couple of games go before completely nailing that one on the head! The women will continue their rebuilding process and hopefully get three home wins. The U20's is a unique structure and harder to call as the teams change annually. I'm going for a top-three finish.
Things that excite me: The prospect of Jordan Larmour earning his first cap (probably off the bench) against France and tearing up the ground and all in front of him in Stade De France.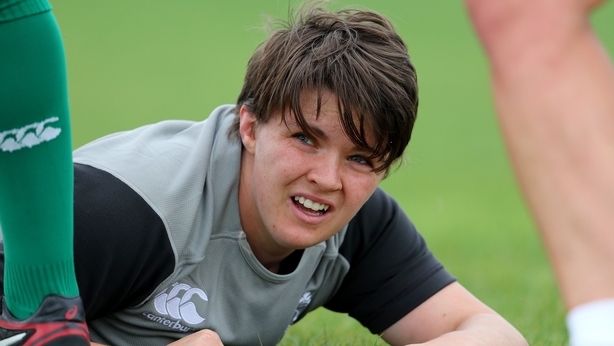 Ciara Griffin (above) leading from the front and her team following suit behind and (fingers crossed) the return from injury and to her previous fine form of Niamh Briggs. Unearthing the next Jordan Larmour or Andrew Porter at Donnybrook.
Things that worry me: The increasing numbers of concussion-related injuries. The ambiguity that surrounds the HIA process and the lack of understanding of the general public.
Things that make me smile but didn't at the time: In 2002 we played France in the outskirts of Paris before the men's international. We got hammered and were down a point-a-minute after 20, before succumbing to a final score of 42-0.
To add injury to insult, France beat our male counterparts 44-5 to win the Grand Slam. Rosie Foley and I escaped, with permission, the team hotel after all official duties were completed. We headed in to Paris to meet up with Anthony and John. Travelling in a taxi back to their team hotel, John peered out the window and remarked: "there's the Eiffel Tower, now we've done Paris in Springtime!"
Now back to the rugby predictions, here's my go at picking Joe Schmidt's and Adam Grigg's starting teams. Let's see how close I get!
Men: 15 Rob Kearney; 14 Jacob Stockdale, 13 Robbie Henshaw, 12 Bundee Aki, 11 Keith Earls; 10 Johnny Sexton, 9 Conor Murray; 1 Cian Healy, 2 Rory Best, 3 Tadgh Furlong; 4 Devin Toner, 5 Ian Henderson; 6 Peter O'Mahony, 7 Josh van der Flier, 8 CJ Stander.
Women: 15 Kim Flood, 14 Megan Williams, 13 Claire McLaughlin, 12 Sene Naoupu; 11 Alison Miller, 10 Niamh Briggs, 9 Nicole Cronin; 1 Lyndsey Peat, 2 Cliodhna Moloney, 3 Fiona Reidy; 4 Elaine Anthony, 5 Orla Fitsimons; 6 Ciara Griffin, 7 Claire Molloy, 8 Paula Fitzpatrick.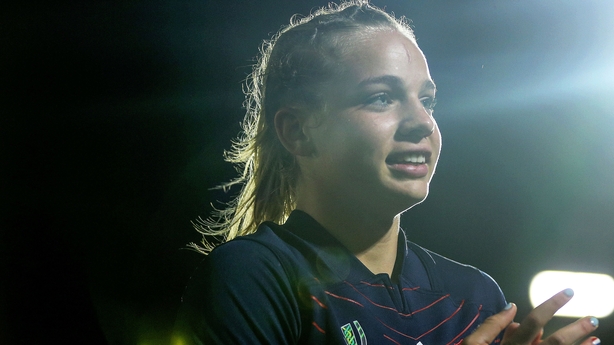 Opposition star watch: Should you sit down to watch the Women's match on RTÉ Two on Saturday night, keep an eye out for the Menager twins, Romane and Marine. Romane, the openside, is in my opinion one of the finest rugby players pound-for-pound in the world and a joy to watch.
Any young (or not so young) player could learn all there is to know about backrow forward play in 80 minutes watching this special talent.
Thank you for taking the time to read this first article which has prompted a few reminiscences; next week's article will probably be all rugby. Let's hope there is a lot of great action to write about.
Follow our live blog of France v Ireland (4.45pm kick-off) on RTÉ Online and the RTÉ News Now App, or listen to commentary from Michael Corcoran and Donal Lenihan on RTÉ Radio 1's Saturday Sport.