Jack McGrath believes Ireland have a major advantage for their mouthwatering Twickenham battle this Saturday afternoon: "knowing the enemy".
Having stood shoulder to shoulder with several of the England players on Lions duty last summer, Joe Schmidt's men know full well what's in store this weekend.
England may have suffered a disappointing defence of their title, but the shoe was on the other foot going into the last game of the championship 12 months ago.
Then, it was Ireland - out of contention and pumped up by pride - who shattered England's Slam ambitions.
Now, Eddie Jones's men take on the role of potential party poopers. McGrath expects fireworks.
"Knowing your enemy is always good," said the Leinster man, who's spent the spring jostling for the loosehead starting spot with Cian Healy.
"We would have been in close quarters with a lot of the guys for a long space of time over in New Zealand. It's good to know them; they know us as well.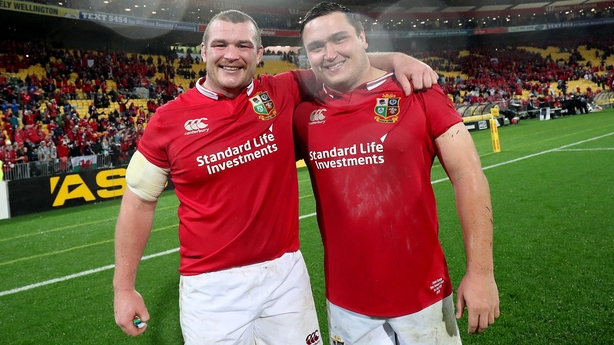 "It's going to make for an interesting game and battle in certain elements of the game.
"We'll need a near perfect performance. They haven't lost at Twickenham under Eddie Jones. We haven't won there in a long time. We're going to have to be massively disciplined. It's going to be tight... a white-hot cauldron. Whoever is going to be able to keep their cool will get over the line."
McGrath was part of the U20s side who let a Grand Slam slip from their grasp back in 2009. A loss in Scotland burst the bubble after three opening wins, though watching Ronan O'Gara snatch glory for the seniors in Cardiff helped soothe any disappointment.
Now, he's part of a panel driving towards another perfect Six Nations campaign; though with Healy declared fully fit after a heavy clash with Stuart Hogg forced him out of Saturday's game on 50 minutes, it's likely McGrath will start on the bench.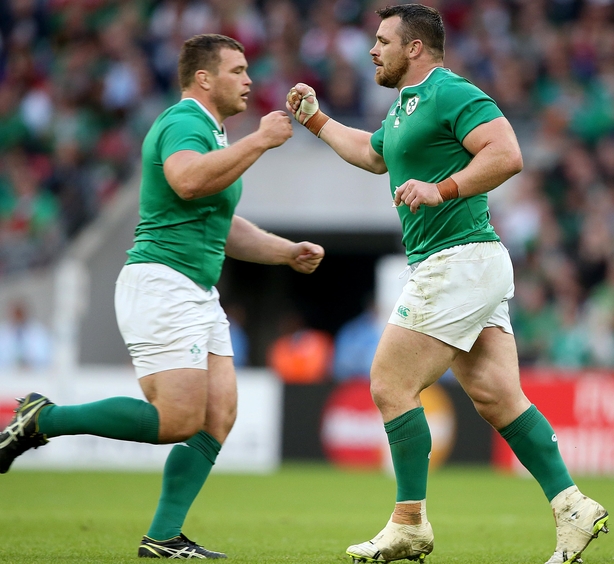 "It's been like this for a few years," he said of his competition with Healy.
"It is what it is. I think either one of us that starts brings the same and either one of us that comes on brings the same. There's no drop off in quality.
"On both sides of the ball we need to be tuned it.
"Everyone is flying fit. I don't think there's ever a lack of emotion in an Ireland-England game, especially on Paddy's Day, and in Twickenham.
"That will take care of itself."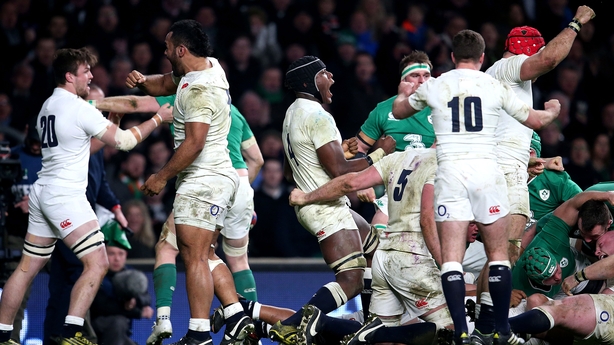 McGrath bristled at the mention of criticism from some quarters of Ireland's game being a little boring to watch - "I don't really care" - and focused on the job at hand.
"Every team that we're coming up against now poses different threats," he added.
"We are trying to go in and nullify those threats but rugby is an imperfect game.
"It's about doing your work during the week, knowing your stuff, and as many people that do that gets us closer to perfect game, if that's possible."
Follow England v Ireland on Saturday (KO 2.45pm) via the live blog on RTÉ.ie/Sport and the News Now App, or listen live on RTÉ Radio 1, with commentary from Michael Corcoran and Donal Lenihan.