Paddy Wallace believes that Ulster may need to make major changes to their entire structure after a turbulent season on and off the pitch.
The province today confirmed that head coach Jonno Gibbes will leave at the end of the current season and that news comes off the back of Director of Rugby Les Kiss leaving Ulster last month.
Ulster have struggled for long parts of the season, failed to progress to the quarter-finals of the Champions Cup and are in real dangers of missing out on next season's competition due to their PRO14 form.
Matters off the pitch have also dominated the headlines and Wallace believes that there are deep rooted problems at Kingspan Stadium.
"It has been one thing after another," he told Damien O'Meara on RTÉ Radio's Drive Time. "It's been poor performances on the pitch, coaching staff moving on as well – Les Kiss parting ways with Ulster – and no real light at the end of the tunnel.
"It's reflected in performances on the pitch, which have been substandard for the last year to 18 months.
"What was a club that was on the up with a new stadium and 18,000 pretty much every home games, now has a lot of disgruntled fans on the terraces and there's talk of not renewing season tickets."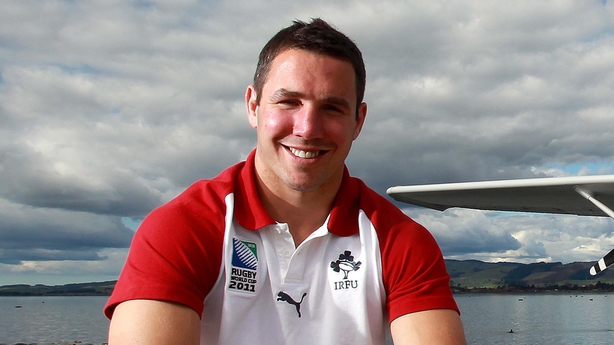 Wallace believes the current situation leaves Chief Executive Shane Logan facing the biggest challenge in his time in charge of the club, and he questioned whether it's a one he can dig Ulster out of.
"It's been a merry wave that Shane Logan has been on since he took over the job almost six years ago," he said. "Now things are starting to unravel for Ulster in general and I think changes need to be made from the top down.
"A new vision perhaps put in place and confidence restored in what's going back on out on the pitch."
Wallace believes the announcement that Gibbes is leaving is another massive setback for the province and that it could have a negative negative impact on the pitch.
"It's almost just another nail in Ulster's coffin. As I mentioned it's been one thing after the other but there's still quite a lot to play for.
"Having no coach going forward leaves everybody in a bit of limbo and not knowing exactly where their future lies as a club and as a team going forward.
"It's going to take some strong management going forward to focus the minds. I think Gibbes will still be in change until he parts ways at the end of the season and every indication from the dressing room is that he was the right man going forward.
"So hopefully he'll get everybody to focus in on the goal of European qualification and give everybody something to aim for between now and the end of the season but as I say, it's just one thing after the other at the moment."