Bernard Jackman says Ireland hasn't got the 'freak individuals' to score tries out of nothing, which is why head coach Joe Schmidt takes a safety-first approach.
Schmidt's side have been criticised for their lack of tries against the top teams - just six in their last ten Six Nations clashes against England, France and Wales.
But Jackman, a former Ireland international and current Dragons head coach, says that there isn't a lot of choice given the players in the squad.
"It's a function of how we play, of how we get wins, dominate teams," Jackman told RTÉ Sport.
"We don't take many risks, but what we do is stress defences from being relentless, playing quite flat to the gain-line, playing off nine a lot, a lot of strong carries and more often than not, rather than giving away a line-break, the opposition tend to infringe.
"We kick the points and build the score that way.
"We have some really good rugby players, but I don't think we have the freak individuals that can score a try out of nothing like Teddy Thomas for France did last weekend.
"Obviously Keith Earls looks really, really sharp at the moment, but we haven't opened up really.
"We haven't showed that ability to score from deep, to score from turnovers. We are very structured, we're definitely hard to play against, opposition find it very frustrating because we dominate territory and possession.
"At times it is frustrating to watch, but the Six Nations is about getting results and this is the game plan that has been built and developed the last three years with a view to hopefully winning this championship, hopefully going to a world cup and going past the quarter-final for the first time ever.
"It's hard to argue that it's not the best game plan for us. In general, I think we'd all prefer to be winning rather than playing a looser brand and not getting as many good results."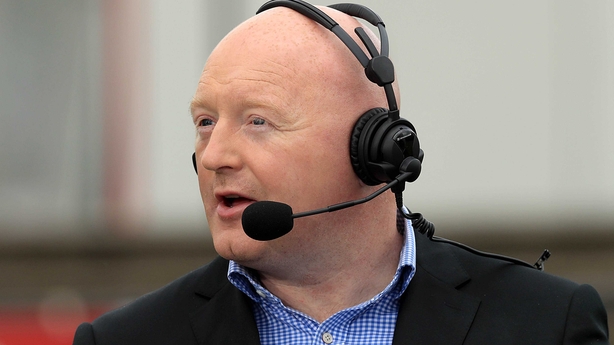 While Jackman defended Schmidt's Ireland, he did say that Saturday's home game against Italy, the second of the Six Nations campaign following last week's dramatic win over France, offered a chance to open things up.
"Joe is as shrewd a tactician as there is around, there are some really intelligent, smart players there, so they're always going to be looking at how to evolve it," he explained.
"I think that Ireland against Italy will be a lot more ambitious, that will given them confidence and potentially we'll see them do a lot more of it going forward in the competition."