"I think it's important that we keep trying to work with the referees so they understand what we're trying to achieve and at the same time we try to work on what they're doing as well" – Joe Schmidt (2015)
For those that concern themselves primarily with numbers, the following is what we can extrapolate from the referee appointments for Ireland's 2018 Six Nations campaign.
In three of the games, Joe Schmidt's side has a 50/50 chance of winning, while the other two games are at opposite sides of the spectrum; statistically we are highly likely to see off Wales, while in contrast, the odds of getting over Scotland in round four look considerably bleaker.
The odds in these cases are based solely on the referees in question. Naturally, putting such weighting on the match outcome on the basis of the identity of the referee may be folly (you would certainly rate our chances of beating Italy at home at more than a toss of the coin, no matter what kind of performance Romain Poite has on the day), but for such a detailed-oriented management team, it will undoubtedly feed into the Schmidt's preparation. It certainly has done in the past.
Rugby must be one of the few team sports where teams spend a considerable amount of time studying the match-day referee.
While it may seem odd to some that such a practice occurs, those in the know tell us it is down to the interpretation of the rules, rather than the rules themselves.
The Ireland head coach generally gives little away regarding the officiating of Ireland games, publicly at least, preferring to focus on his own team, but the mask has slipped on occasions.
Three years ago in Cardiff, Leigh Halfpenny kicked Wales into an early 12-0 lead after Wayne Barnes repeatedly pinged the visitors at the scrum. Ireland readjusted, but couldn't mount a successful comeback. Schmidt was aggrieved in assessing the early stages of the encounter.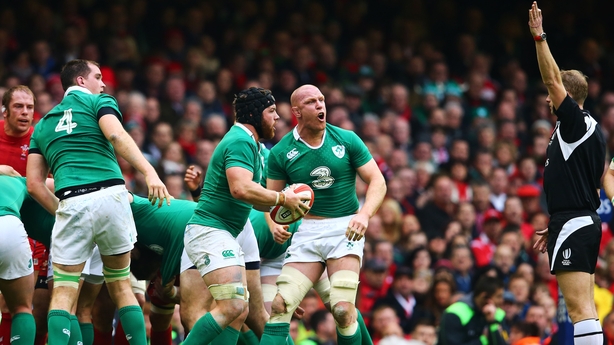 "We play off more scrums than anyone else in the Championship and it is incredibly infuriating when teams that don't tend to play off scrums get rewarded for the way they approach the scrums."
Following the defeat to South Africa in Port Elizabeth 18 months ago, a game that saw the Springboks recover from a 19-3 half-time deficit to edge the series 2-1, Schmidt revealed that the management team had spent six hours poring over the game before filing their referee's report.
Glen Jackson's failure to send Willie Le Roux off for a dangerous aerial tackle on Tiernan O'Halloran proved a crucial moment of the game.
The following November Schmidt wouldn't be drawn on Jaco Peyper's handling of a bruising New Zealand approach in Dublin, where the All Blacks conceded 14 penalties and had Aaron Smith and Malakai Fekitoa sin-binned, the latter very fortunate not to escape a more serious sanction.
"We'll feed our feedback through the appropriate channels," was as much as he would offer.
Irish fans may be pleased to note that the South African whistler isn't in charge of any of Ireland's games, though will be on the touchline for the potentially Championship-deciding encounter at Twickenham on the final weekend of the tournament.
So what can Ireland expect from the five men who will be keeping an eye on proceedings until St Patrick's weekend?
We need your consent to load this Instagram contentWe use Instagram to manage extra content that can set cookies on your device and collect data about your activity. Please review their details and accept them to load the content.Manage Preferences
First up in Paris will be Nigel Owens, a familiar face to Irish supporters, and an even more familiar figure in this particular fixture. It will be the fourth time in the last 10 years he has overseen the fixture, most recently Ireland's 19-9 victory at the Aviva Stadium.
Owens has won admirers outside of the game for his irreverent exchanges with players on the pitch, but is widely considered one of the most consistent in the business and unlike some of his peers, is happy to communicate throughout the 80 minutes with the respective team captains.
Ireland's winning record in the Six Nations with the Welsh official in charge currently stands at 50pc.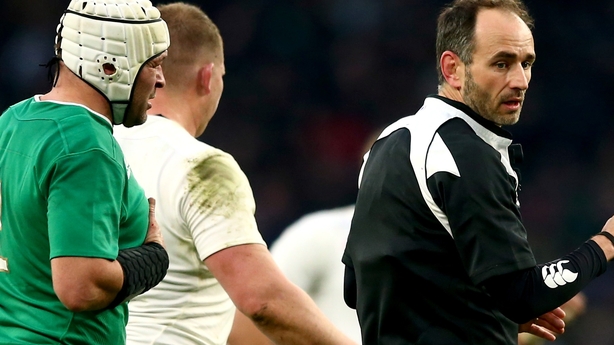 The first game at the Aviva Stadium will see Irish rugby fans reacquainted with Romain Poite.
The French man, who Paul O'Connell got on the wrong side of on a number of occasions during his playing days, may not be overly popular with Munster fans, but is another who is generally consistent. The 42-year-old is not easily swayed by the home supporters.
Poite has been the man in the middle for five previous Six Nations games involving Ireland. Victories over Italy in 2010 and 2011 and Wales (2013) have been followed in more recent times by defeat at Twickenham (2016) and at Murrayfield in last year's opening fixture.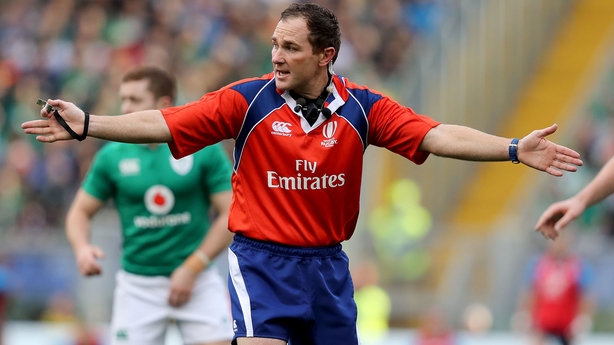 The bad news for Wales, if they put much heed into referee's statistics, is that Ireland have won five of the six games that New Zealander Glen Jackson has taken charge of.
That one defeat, the previously highlighted 32-26 loss to South Africa two years ago, drew criticism in some quarters for the failure to identify a clear red card offence by Springbok full-back Le Roux.
Jackson is considered one of the best referees in New Zealand, but came under fire during last year's Rugby Championship draw between South Africa and Australia for his handling of the scrums, something that won't be overlooked by Schmidt and company.
"Intelligent scrimmaging" is how former Springboks coach Nick Mallet described Australia's approach, with the front-row angling very low body positions, led by loosehead Scott Sio, to negate South Africa's perceived advantage. It resulted in mayhem, with four of the first five scrums reset and the forward-orientated Springboks unable to assert themselves upfront.
How he controls the respective packs in Dublin is likely to have a significant impact on the outcome of the contest.
His only previous Six Nations experience of Ireland is the 63-10 demolition of Italy last year in Rome.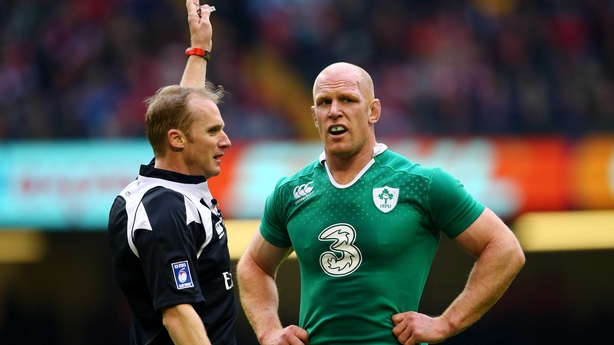 Ireland's bête noire (Wayne Barnes, not Vincent Clerc) arrives on these shores to oversee Scotland's visit to the capital. In the last 10 years, Ireland have tasted defeat in the Six Nations on 20 occasions, with the English official in charge for seven of those losses.
His first game in charge of Ireland was the limp victory over Namibia in the 2007 Rugby World Cup and it has been a roller-coaster ride ever since. From the highs of Cardiff to seal the grand slam in 2009, to the first-ever Six Nations defeat in Italy four years later, Barnes has overseen more Ireland games in the competition than any other official.
Of the officials who have taken charge of more than one Six Nations game in the last decade, Ireland's winning record of 30pc under Barnes is by far and away the poorest return, though it should be noted six of his 10 games have been in contests against France and Wales.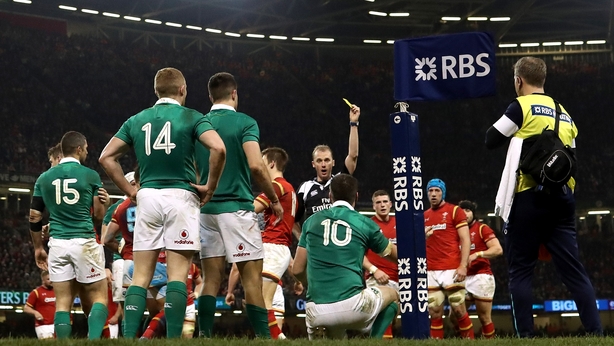 The 38-year-old however has only officiated one of Ireland's Championship games in the past two years, the 22-9 defeat in Cardiff last season where Johnny Sexton spent 10 minutes in the sinbin for failing to roll away from a ruck on the defensive try line.
"We had identified some of the things he was hot on and we ended up getting pinged for it," Seán Cronin would later say.
"We'd a long review in terms of being in camp with Joe and a lot of us have learned lessons from that. A lot of us have experience with him and a lot us know what he's looking for and we just need to deliver on that to keep him happy."
The Championship, and potentially Grand Slam could come down to events at Twickenham on the final weekend.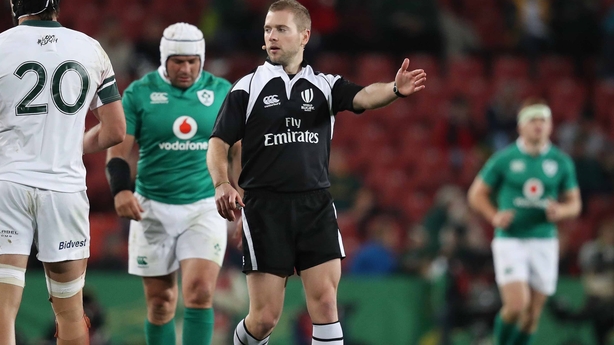 Australian Angus Gardner has only taken charge of Schmidt's team once previously; the facile 58-15 win over Italy two years ago in Dublin.
The 33-year-old's stock continues to rise and looked after the England and France clash last season. The Aussie is known to be stickler for lazy defending around the ruck area, though developed a reputation earlier in his career for issuing repeated warnings, rather than cards, when dealing with cynical play.
Follow our live blog of France v Ireland (4.45pm kick-off) on RTÉ Online and the RTÉ News Now App, or listen to commentary from Michael Corcoran and Donal Lenihan on RTÉ Radio 1's Saturday Sport.