Four years ago, an unheralded St Andrew's team reached a Leinster Senior Cup semi-final for the first time since 1922. A trailblazing season came to an end at the hand of Clongowes, but the talent from that crop continues to shine.
That team's captain Greg Jones played the full 80 minutes for Ulster in the comeback victory over Munster on New Year's Day, his fourth appearance of the season since making the switch north last summer.
Andrew Porter earned three international caps in 2017 to add to his growing reputation, while Jordan Larmour lit up the tail end of 2017, displaying undoubted potential that could well be showcased in the Test arena sometime over the next 12 months.
The 20-year-old is enjoying a breakout season, with solo tries against Ulster and Munster already contenders for try of the season as he makes it increasingly difficult for Leo Cullen to leave him out of the starting team.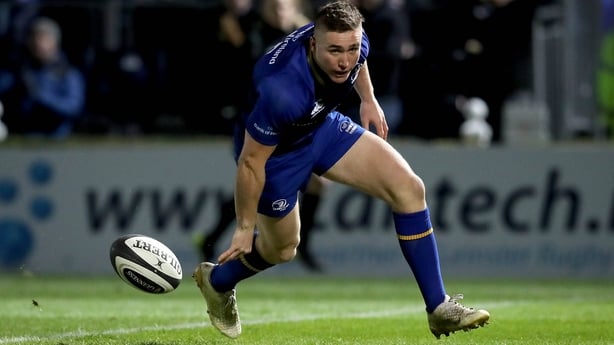 While the casual observer may be forgiven for thinking that the pair are the latest off a conveyor belt from another Leinster school churning out numerous high-calibre players, St Andrew's is a somewhat different case.
"Not only are we co-educational, we are also multi-sport," says PE teacher and Strength and Conditioning coach David Jones of the contrast between Andrew's and the more established rugby environments in the province.
"We have fewer boys in first year with a background in rugby than the traditional rugby schools so we are starting from scratch in many cases.
"I think we have proved that it is possible for a coeducational school outside the 'big six' [Blackrock, Belvedere, Terenure, Clongowes, St Michael's and St Mary's] to deliver a rugby programme capable of producing players of a professional standard."
Founded in 1894 as a single-sex school with rugby the only sport available to the boys, their four Senior Cup titles arrived between 1906 and 1922. It became co-ed in the 1970's and hockey was introduced for girls, with boys following suit in the 1980's.
Since then, the majority of silverware in the school has been accumulated in hockey, and the strength in this field has had a knock-on effect for the rugby teams.
Andrew Balbirnie, a key member of the Ireland cricket team looking to qualify for next year's World Cup and also preparing for Ireland's first Test match against Pakistan in May, chose rugby over hockey in second year in school.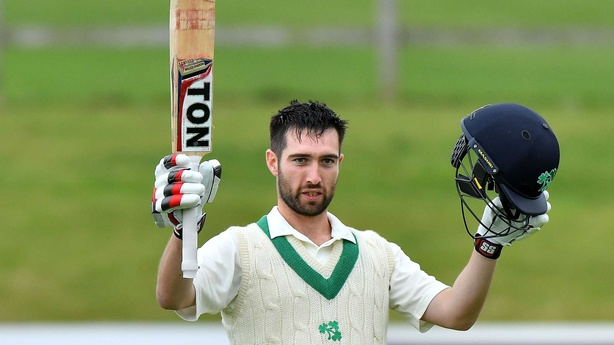 "I was on the fringe of the team. It was a case of there being a better chance of playing in the top team in rugby", he recalls of a career that began at scrum-half initially before three years as out-half in Senior action.
"I can remember vividly an U13 Cup semi-final and I was away on exchange in Barcelona, and ever since that I think the school pretty much knew I wasn't as interested in hockey [as rugby]."
A "pin the corners" type of out-half by his own admission, Balbirnie says some of his happiest sporting memories were playing school's rugby.
"We weren't a Blackrock or a Belvedere, Terenure or Mary's, but winning a 'B' Cup was a great achievement for the team and school.
"I obviously play cricket for a living, but if I was to choose between watching a game of cricket or rugby, it would be rugby all day long."
There was family connection to the Andrew's team that reached the penultimate stage of the Senior Cup for the first time in more than 80 years in 2014, with Balbirnie's youngest brother Jack also in possession of the 10 jersey for the cup run.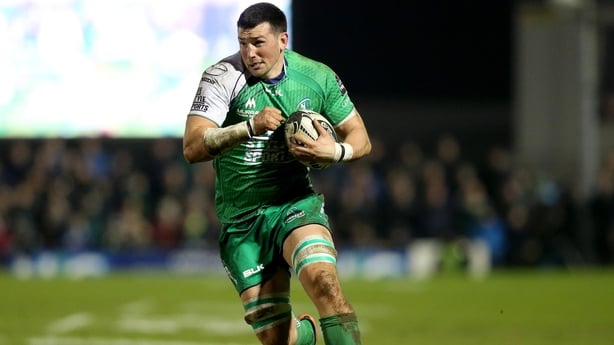 The Ireland international wasn't the only student from his year to go on to bigger and better things.
A Pro 12 winner with Connacht in 2016, Ben Marshall was recently forced into early retirement through concussion, while hockey players Stuart Loughrey and Stephen Cole would also earn senior international recognition.
While the trophy cabinet has been a little bare, the school has seen a whole host of high-achieving internationals walk through the front door.
The college has produced 18 full Ireland internationals (as well as two England internationals and a Scot) and provided the 1959 British and Irish Lions captain Ronnie Dawson, with Felix Jones and Porter the most recent to don the green jersey.
"It was almost a driving factor to show what this little school can do"
The 21-year-old prop says coming from a school like Andrew's has helped him fulfil his potential.
"Being able to represent a small rugby school compared to bigger schools like Blackrock or St Michael's. It was almost a driving factor to show what this little school can do," he told the Irish Independent recently.
"It was in my mind at the time. When I was trying to get recognised as a rugby player, not being in a big rugby school would that have affected me?
"It's just being able to push yourself and drive yourself to get better."
Larmour's scintillating displays this season would suggest his time for Ireland is a matter of when, rather than if. Jones has watched with pride his rapid progress and, along with Porter, he believes they are getting their just rewards for years of dedication to their craft.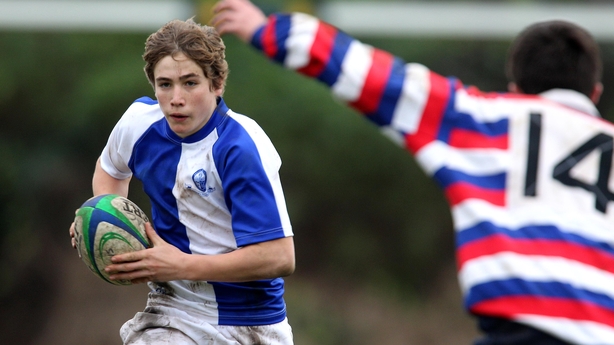 "The most obvious thing about both players was their work ethic and that they were constantly looking to improve, whether that was on the pitch or as students in my PE class.
"From a strength and conditioning perspective, they are two of the strongest and most gifted athletes I have had the privilege of working with in my 20 years at the school."
Both players are happy to give back to their alma mater.
Porter has returned to offer scrum clinics at the school, while Larmour has stepped into a coaching role with the Senior Cup team following Adam Griggs' departure to take up the coaching role with the Irish women's team.
Felix Jones, Marshall and Greg Jones have all had coaching roles at various times since graduating from the school and their school coach Jones insists St Andrew's is a great example of marrying educational and sporting endeavours to produce good people and good players.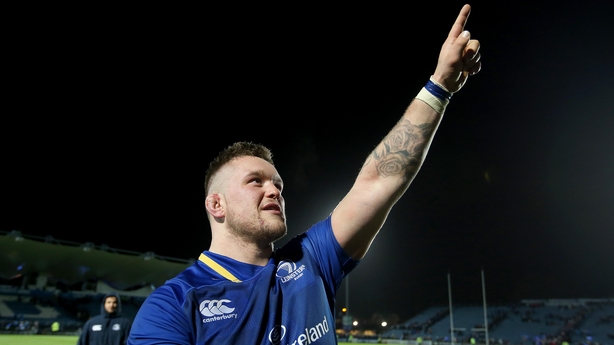 Leinster's head coach can vouch for Larmour's character as well as skill, having no qualms in handing him his first Champions Cup start with 78-cap Rob Kearney reduced to the role of a replacement, with Porter primed for action alongside him on the bench.
"Jordan is very good in terms of there's constant feedback after every single game and session," Cullen told RTÉ Sport. "He's very steady in his approach and he's working away at a number of things. He's been excellent.
"He comes in and is very competitive naturally and wants to get better. It's a pleasure to coach those type of players."
"Those type of players" is what has David Jones and all associated with St Andrew's beaming with pride and focusing on producing the next Jordan Larmour and Andrew Porter.