Sean O'Brien insists he is not worried about missing any of Ireland's Six Nations campaign with a hip complaint.
In exactly one month's time Ireland will line out in the Stade de France to take on Les Bleus in their opening game but the flanker has his sights set on a return against Glasgow in the Champions Cup on 14 January. 
The Tullow man, who has played just 276 minutes over four club games this season, is out of contention for the derby against Ulster on Saturday but reckons that had the game been a final he could have made it. 
"I just have a tight hip the last two weeks so I'm managing it the best I can for the next two weeks or so to see if I'm available," O'Brien, a Life Style Sports ambassador, told RTÉ Sport.
O'Brien describes the injury as a "funny one" as he can't recall how it occurred but did ease any fears that his participation for Ireland could be hampered. 
"It wasn't an impact or it wasn't something that was gradually coming on. It's just tight and it's restricting me a little bit from running properly so I'll just have to get it right to get back moving properly.
"No, there shouldn't be [any concern for the Six Nations]. I'm looking forward to hopefully being involved next week and we'll take it from there.
"It's been causing me a bit of pain running so I'm trying to get on top of it at the minute and it's improved in the last four or five days a good bit not enough to be up for selection this week.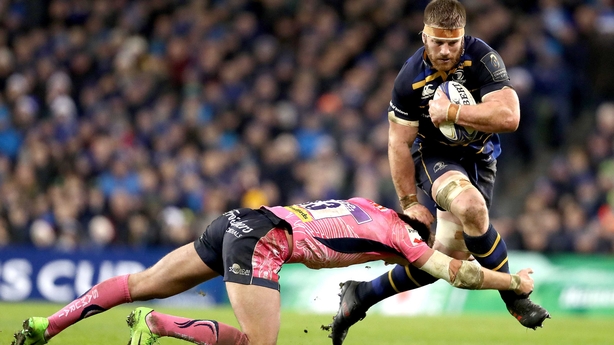 "It's not really a bang, it just came on after one of the games. It's like having a tight muscle.
"It's a strange one, there's no incident where I remember, it's a funny one so I've to get it loose and moving.
"I'm rehabbing away, strong. I'm moving it, kind of between a jog and three quarters [pace], the faster I'm going the better it is.
"If there was a final on this weekend, then yeah, you could push it but with what lies ahead, you'd probably do something worse to it so I'll take my time and make sure it's right.
"There's lots of lads playing really well so there's no point in me going out there 50% when there's lads that are playing at 100%.
"Next week hopefully. That's when I'm planning on getting back on the field."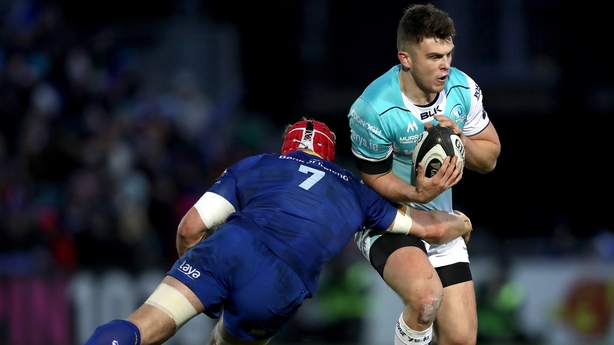 The Carlow forward's last game was against Exeter at the Aviva and in his absence some of his fellow back-rowers have been coming in for high praise.
Not least his Ireland team-mate Josh van der Flier, who set a new Leinster record for tackles in a game with 34 against Connacht, something that impressed the 30-year-old.
"You'd expect that of those younger lads," he said.
"They are training week in, week out with the rest of us and the standard is high. They know when they get an opportunity, they've to take it
"It was phenomenal. [Josh] has a serious engine, he works incredibly hard, he puts in big shifts every week he goes out but that's super-human. I don't think that will be broken for a long time, unless he breaks it himself."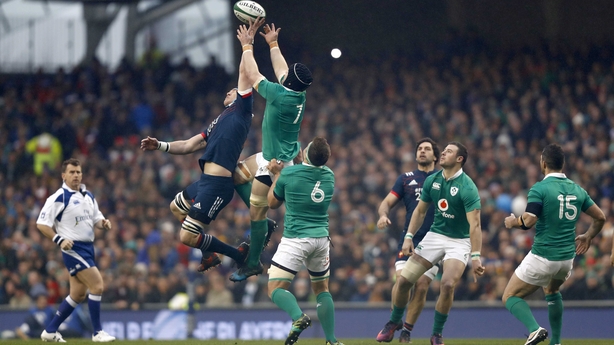 France are still going through their prolonged transition period and have just appointed Jacques Brunel as coach after the sacking of Guy Noves, who could only manage seven wins from 21 games in a two-year-spell.
But O'Brien doesn't concur with the well-worn cliché that 'you never know what France will turn up'.
"No, I wouldn't go along with that," he said. 
"I've never played a French team that would lie down and roll over for you.
"They are always physical, they are unpredictable in a dangerous way. They can do the length of the field, they can pull a lot of surprises out of the bag. Nothing is easy over there."
Ireland flanker @SeanOBrien1987 values his #SixNations titles but wants it all #rterugby https://t.co/w8LzhFXiBB pic.twitter.com/Q5pI3cAJU6

— RTÉ Sport (@RTEsport) January 3, 2018