Leinster prop Cian Healy has been banned for three weeks following a dangerous tackle during Saturday's European Champions Cup win over Exeter Chiefs.
Healy was yellow-carded after hitting Luke Cowan-Dickie with a no-arm tackle that made contact with the Chiefs' man's head.
He was cited afterwards and appeared, via video-link, before an independent disciplinary hearing on Wednesday. He was given three weeks - the minimum two weeks plus an extra seven days for his poor previous disciplinary record.
This means he will miss all three Pro14 local derby games over Christmas - the St Stephen's Day clash with Munster at Thomond Park, the home meeting with Connacht on New Year's Day and the 6 January fixture with Ulster, also at the RDS.
An independent Disciplinary Committee consisting of Gareth Graham (England), Chairman, Rod McKenzie (Scotland) and Leon Lloyd (England) heard evidence and submissions by video conference from Healy, who pleaded guilty to the offence, from the player's legal representative, Derek Hegarty, from Leinster Rugby's Head of Rugby Operations, Guy Easterby, and from the EPCR Disciplinary Officer, Liam McTiernan.
The Committee upheld the citing complaint as it determined that Healy's act of foul play warranted a red card.
That offence is at the low end of World Rugby's sanctions and two weeks was selected as the appropriate entry point.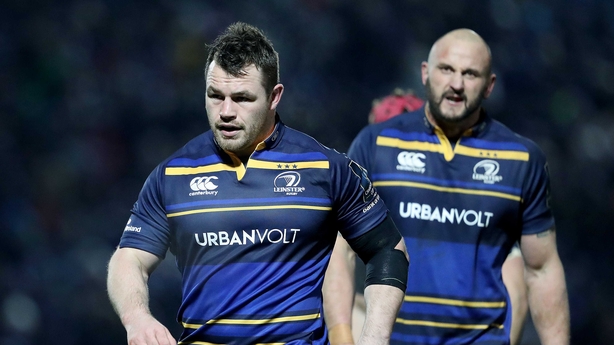 In a statement, European Professional Club Rugby (EPRC) said: "The Committee then added one week due to the player's recent poor disciplinary record, and despite Healy's guilty plea, it was decided that there were insufficient mitigating factors present to warrant any reduction of the sanction.
"A three-week suspension was therefore imposed and Healy is free to play on Monday, 8 January 2018. Both he and EPRC have the right to appeal the decision."